Vegetarian Pad Thai is a mishmash of vegetables, tofu and some awesomeness.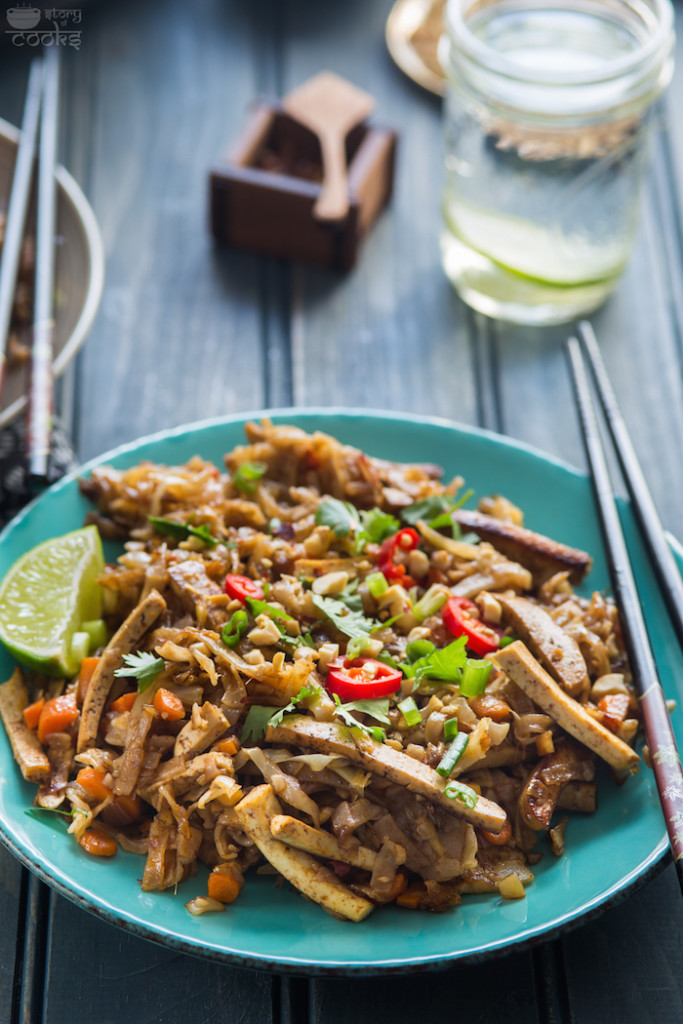 Why Do I Blog?
I do not have a single advertisement on my site, so my blogging site does not earn me a dime. I do shoot for farms in return for vegetables (sometimes). Most of the time, I just do it for free. I do not do promotional or product posts except if I love something and want to share. I blog because I just love to cook and shoot.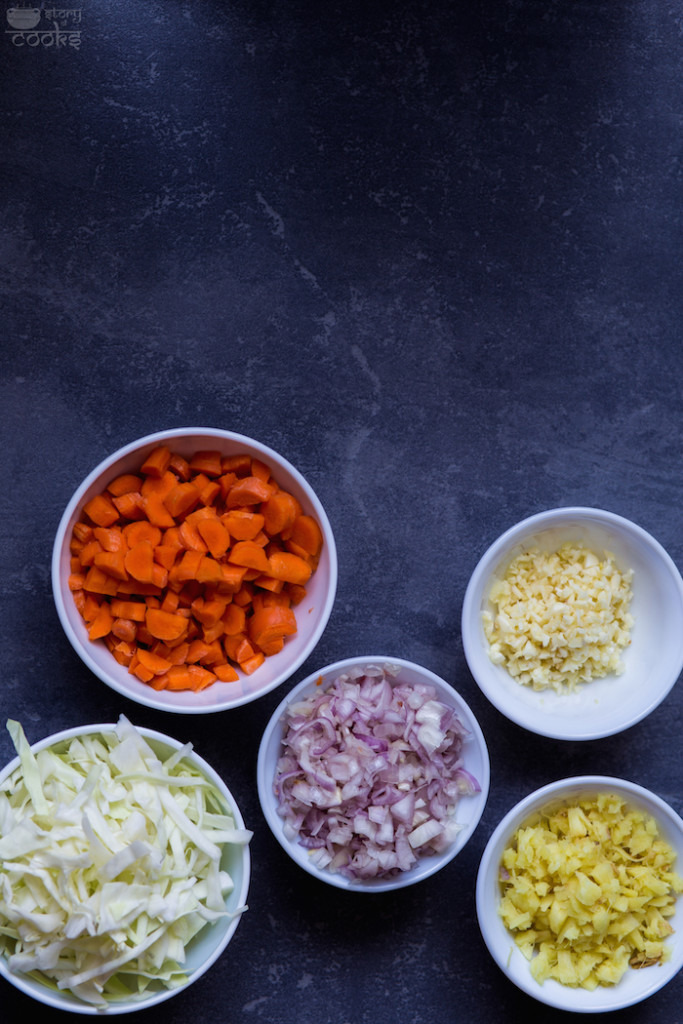 Did I not cook before blogging? No, I always cooked and preferred homemade meals more than anything. However, as I was an international student here I did not have time to obsess over the details of a recipe. So I used a lot of stores bought products like – chickpea and coconut milk. As I mentioned before, I come from a family where we use everything homemade. Ma only uses store-bought turmeric powder. So I am slowly moving to make everything from scratch and home.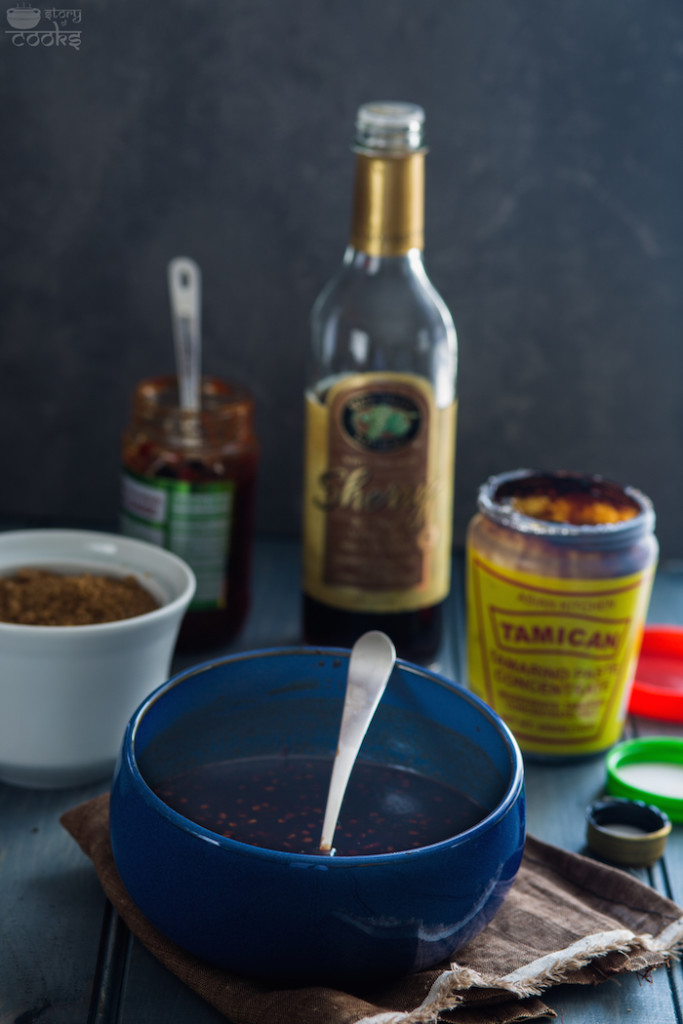 If I were not blogging, I would perhaps not do so.
Blogging also brings me some kind hearted foodies in my life. We chat, giggle, gossip and mostly talk about food and photography endlessly. Some of them buy and send me gifts despite the fact that they have never seen me. With some of them, I feel strong family connections.
Many have asked me these questions – especially my non-blogger friends. Do I feel obligated to blog? Do I feel pressurized? Does it matter if I cannot blog or shoot one weekend?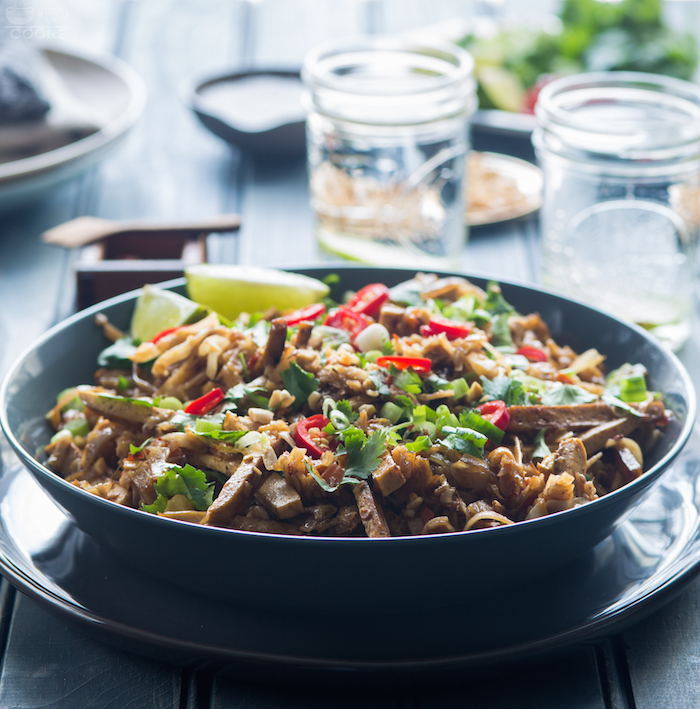 No, I am not obligated to blog. No one is waiting for me to write a blog post every week. No one is going to stop paying me if I do not blog.
But yes, I do feel the pressure. If I do not give my bests to any post – I feel upset. It's a standard I have set up myself. No one is pressurizing me to do so – except myself. Some weekends I shoot from 8 am to 4 pm. However, when I sit down with my laptops and process the images, you should see my joyous face.
The reason I brought this topic up today is because this post is part of my theme based cooking with a couple of other food bloggers. And this month's theme is Asian Cooking.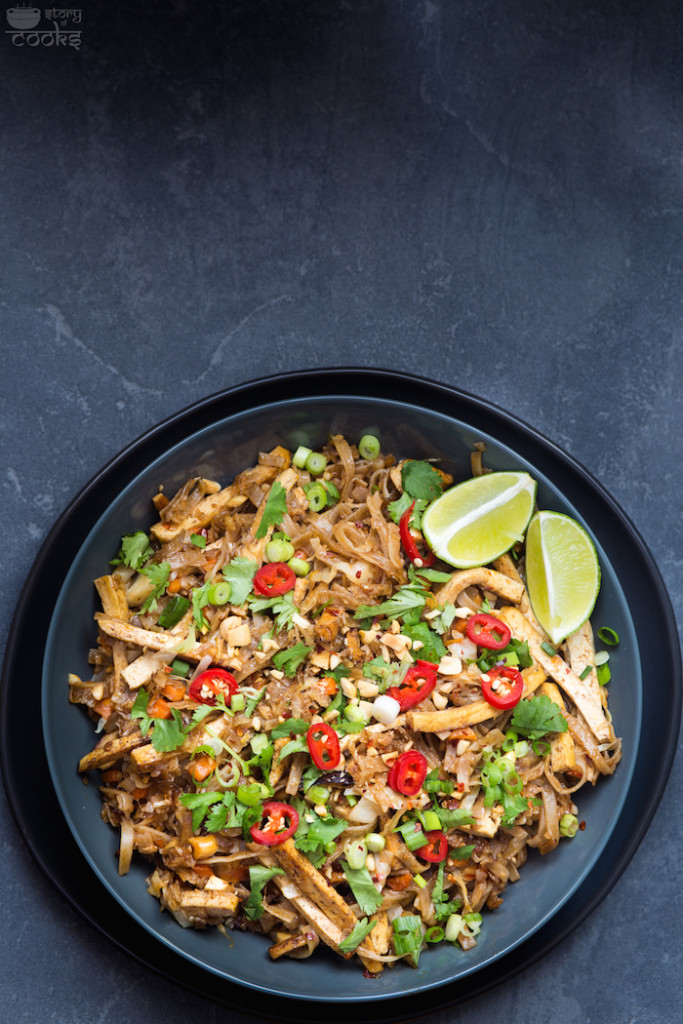 To be frank, I hate Chinese food, and I mean it. I have tried Chinese food once in my life, and I knew this was my first and last day. But I like Thai, Vietnamese and Burmese food very much. You all know I am a bit keen on Thai food if you have seen my Thai curry post. Today, I am posting another easy weekday recipe: Pad Thai. Every time we go to at Wagamama at Harvard Square, I order Pad Thai. Now who knew it would be so easy and fast to make at home. If you prepare your ingredients, the cooking aspect should not take more than 10 minutes. So in 30 minutes, you will be able to offer an excellent dinner for your family.
I have used fish sauce in the Vegetarian Pad Thai. I have read over 50 recipes on the internet, and fish sauce is mandatory for Pad Thai. But 'Pinch of yum' here states a replacement for fish sauce, which is vegan fish sauce.
Alternate to proteins in Vegetarian Pad Thai: You can use chicken, shrimp and or eggs. In Thailand, the use of shrimps and eggs is very common. Chicken is sometimes used, but beef is rarely used. A large flat pan is recommended for cooking pad thai as it fastens the evaporation. However, you can use a wok if you do not have such. The key is to retain the crunchiness of vegetables and noodles, yet infuse the flavors in them.
If you want to know more about pad thai – click here.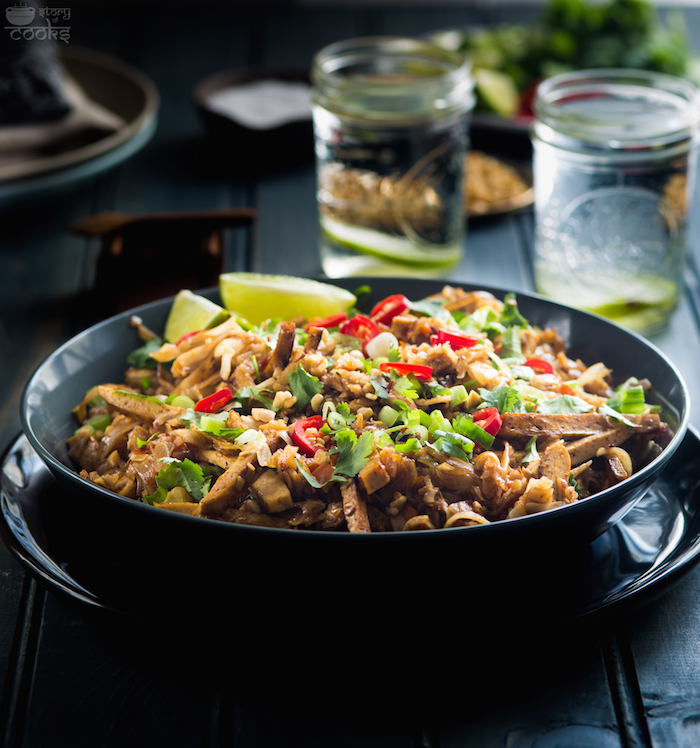 Disclaimer:
Cooking With Friends: This blog post is part of the monthly "Cooking With Friends" themed blog post challenge. This challenge was started by a bunch of virtual friends united by their love of food, with the aim of tackling a different food related theme each month. If you want to try this month's theme, please feel free to do so and link your recipe in the comments section. We'd love to check it out. Meanwhile, check out what the others in the group have come up with this month.
Anjana from At the Corner of Happy and Harried, Jyothi from Curry Tail, Meena from Elephant and the coconut trees, and Sujatha from Spice n Treats.
Here is a recap of my previous months' posts.
Roasted cauliflower fennel bechamel gratin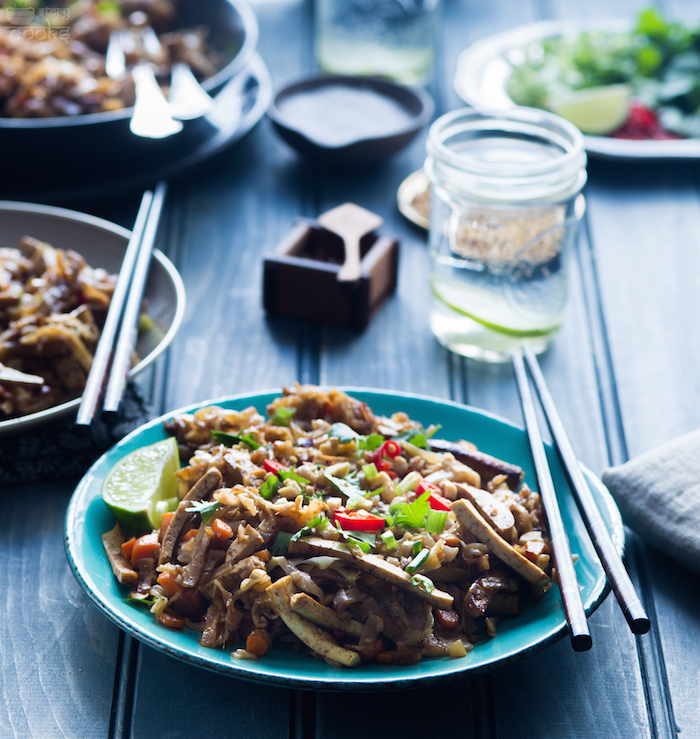 Recipe for Vegetarian Pad Thai
You can use shrimp and chicken if you prefer. For Shrimps: Clean, devein, and peel shrimp pieces. Add them to the oil after adding garlic. For Chicken: I always use baked chicken stripes. And add them to the oil after adding garlic.
Prep Time : 20 minutes. Cook Time : 10 minutes
Instructions
Pad Thai Sauce
1. In a bowl add tamarind paste, fish sauce, brown sugar, rice vinegar, Asian chili paste. Stir to mix it well.
I did not use the entire sauce. I have kept the half of it in an air-tight container in refrigerator for future use.
Noodles
1. Cook the noodles according to package instruction.
I do this or all my noodles and spaghetti. After straining the noodles from hot water, I drop them into an ice-cold bath. Then I gently run my fingers through it and strain it. Otherwise noodles just clump, at least for me.
2. In a non-stick pan, over medium heat, heat oil. Add shallot pieces, ginger and garlic. Cook it for 2 to 3 minutes, or until shallots are cooked through. Now add tofu pieces and cook it for 3 to 4 minutes, or until tofu is cooked through. Add carrot, red pepper and cabbage and cook it for another 3 to 4 minutes, until cabbages are cooked but crunchy. Remember the vegetables will be crunchy not soggy – so do not overcook it.
3. Add noodles and stir it to mix it well with the vegetables. Slowly add the pad thai sauce and gently mix them together. Remember to mix it very gently as you do not want a clumpy pad thai. Add peanuts and mix it well. Take it aside from the heat. Garnish with cilantro, peanuts, red chile, scallions and cut lime wedges.