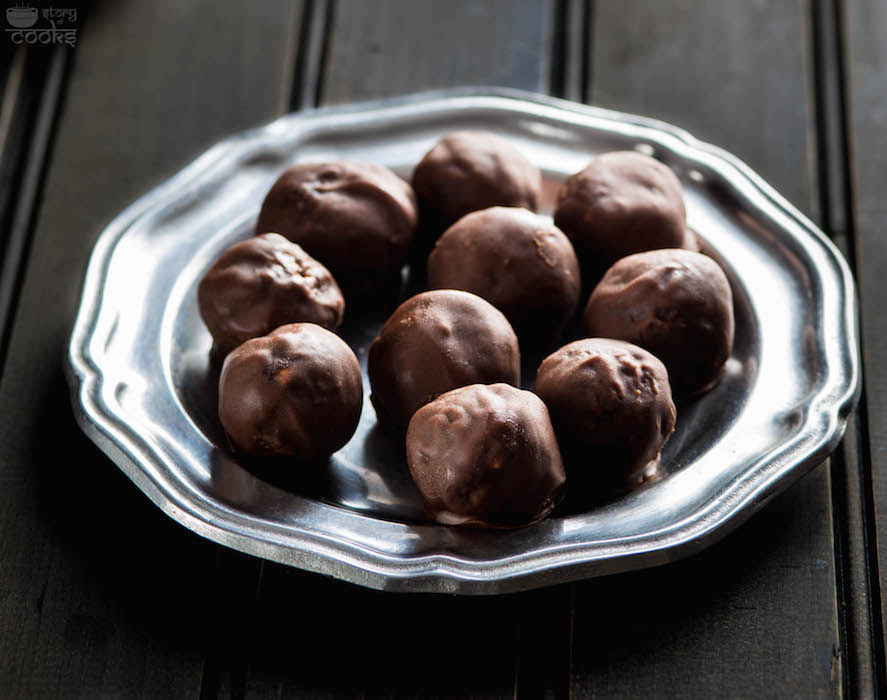 So many things to share! I am sorry for jabbering too much here. Grab a cup of tea before you start reading this post!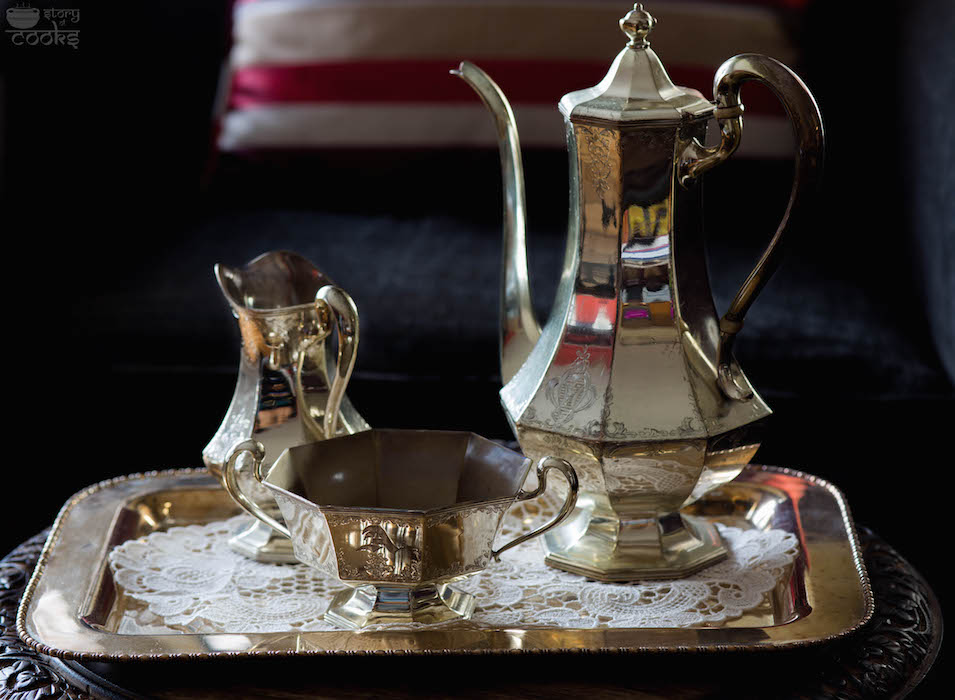 This is my 100th post. When I started my blog a year back, I did not take blogging very seriously. It was to share my mom's recipes (sometimes mine) with my friends. I started blogging in the middle of our apartment renovation. I could not give enough time to my recipes or photos. Not to mention the fact that my recipe writing sucked. In the middle of last year, I started writing for Sheryl; she changed a lot in me. She won't take any mishmash recipe for BostonGlobe. She strives for excellence and brings out the best of me. I see many food bloggers mix and match different foods and call it "fusion food." Sheryl won't accept those recipes. Also, she is very much particular about writing proper instructions. We have a globe standard recipe writing technique. I am still not perfect, but I am getting better. She still scolds me to this day if I have spelling errors. 🙂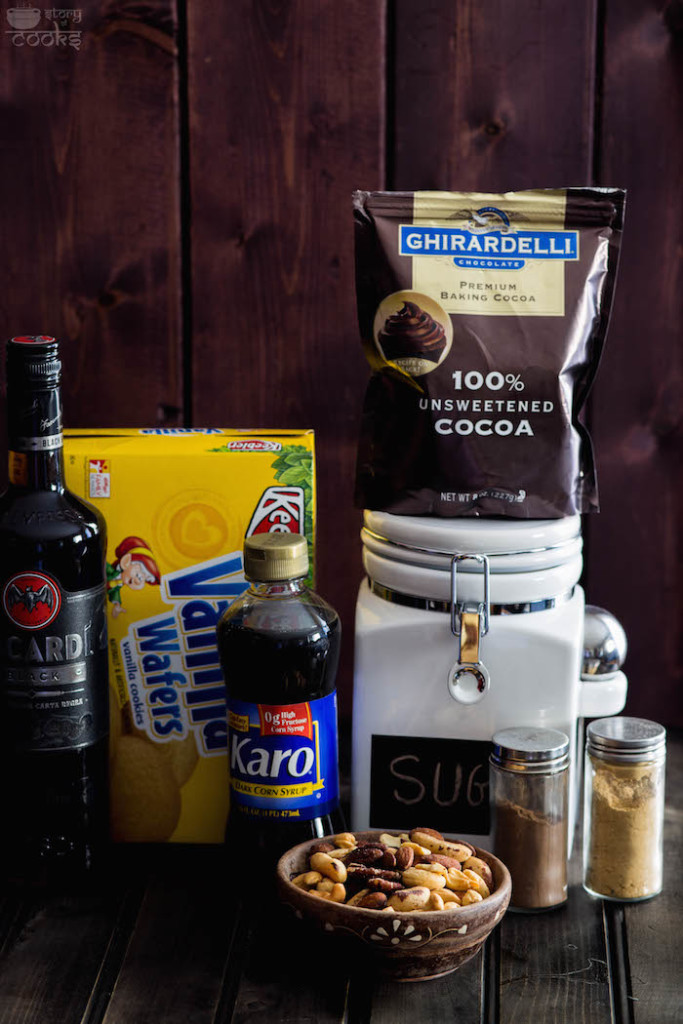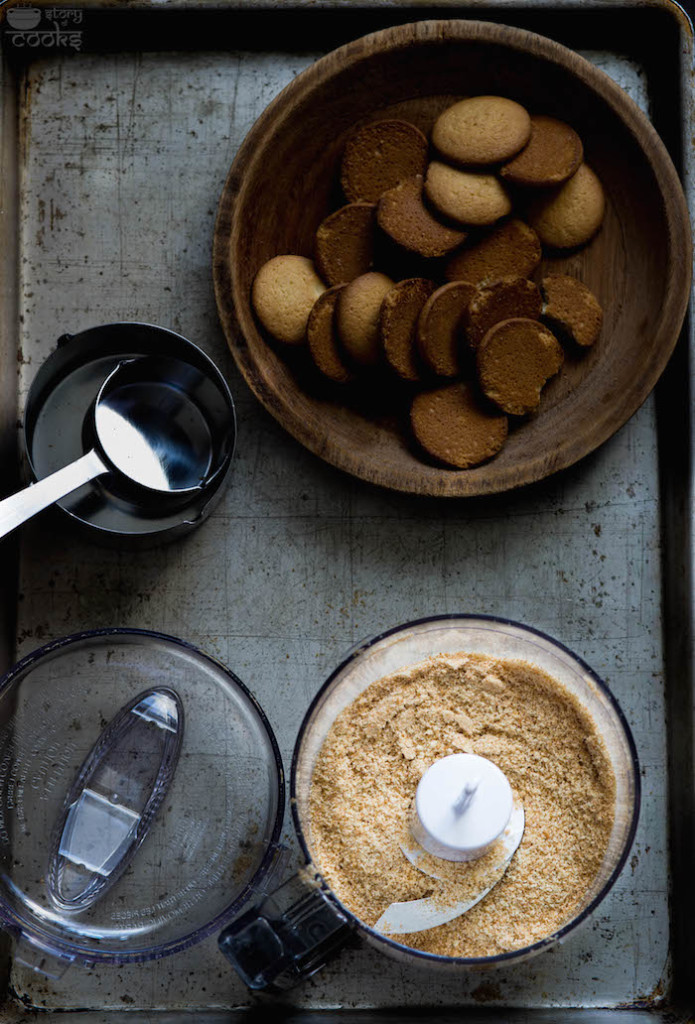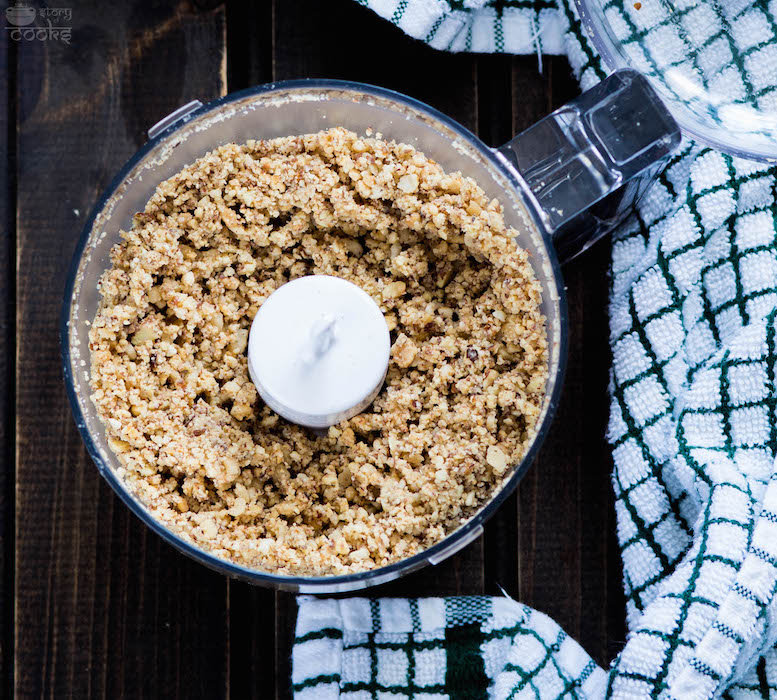 My mom is the biggest pillar of support behind this blog. She researches days and nights to find exotic, innovative recipes. She watches cooking shows, reads magazines, and what not! She tries and tests them in her kitchen before handing them to me. I have to thank my husband after her. He not only eats my food, but also poses for pictures and edits my posts (sometimes). I am truly blessed to have them both in my life.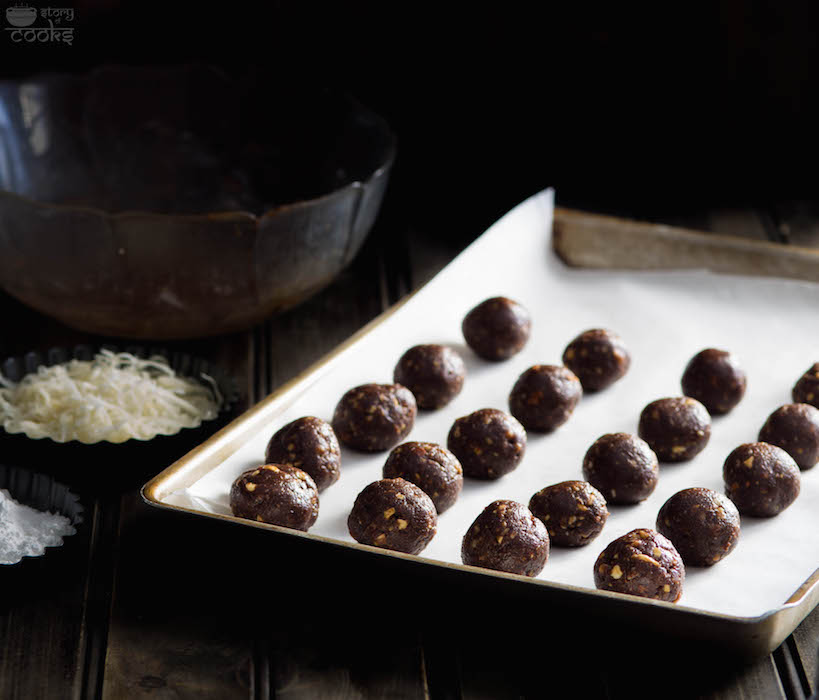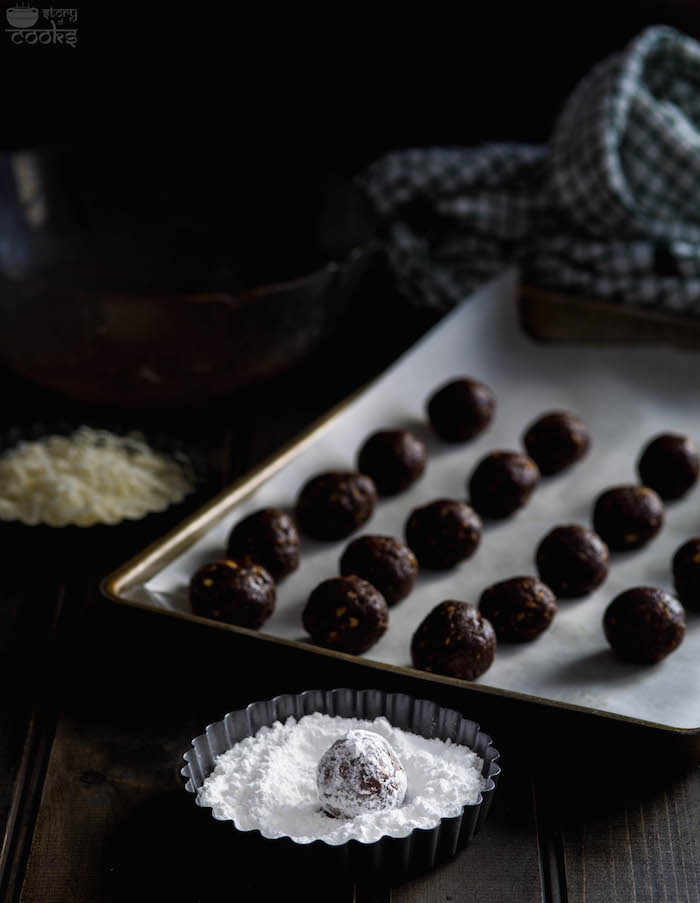 Thanks to blogging, I came across with some amazing food bloggers who have become my friends. I speak with them regularly. I share every little story happening in my life with them. I never thought I could meet such nice people through this virtual blogging world. I have to take names of Sujatha, Simi, and Bart, my cooking with friends' team – as well as Anjana, Madhuri, Jayashri, Jyothi, Garima, and Subhasmita, who I speak with on regular basis.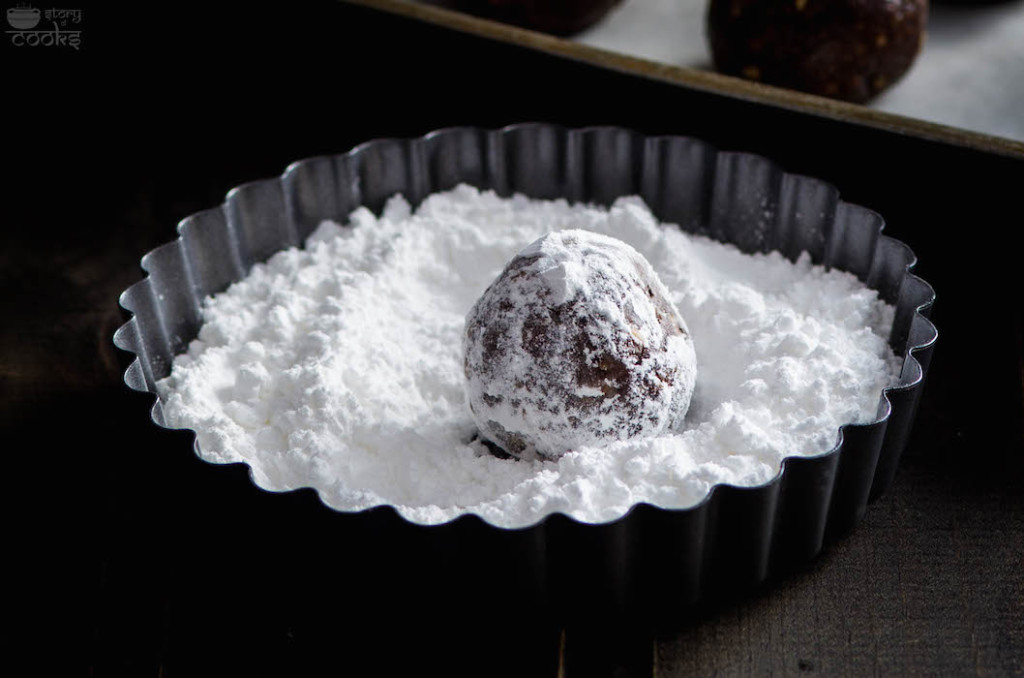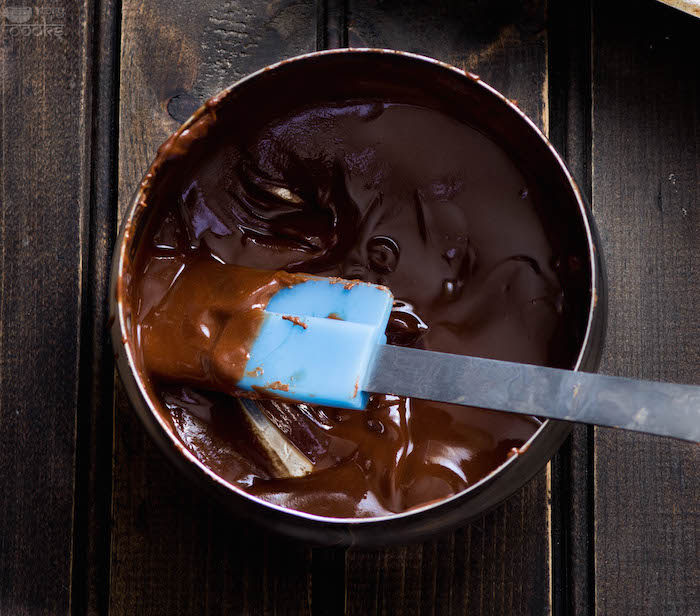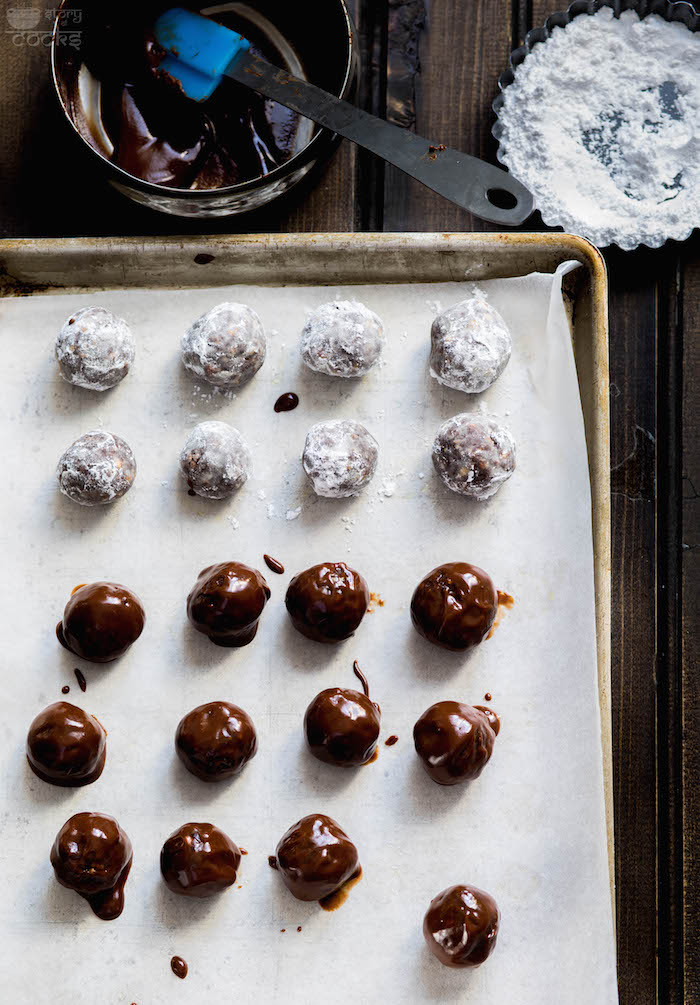 This 100th post is also part of my theme based post with them. I do a theme based post every month. I will speak about it in a moment.
This Sunday, June 21st, the entire world is going to celebrate Father's day. This post is entirely dedicated to my baba and dad. I can't thank my baba enough for what he did in my life. I would not be here, working for a news organization of North-East US, if dad were not there. Before my undergrad, he helped me with all my studies. After that, he helped me as much as he could. He took me to private tutoring classes, waited there in the scorching heat for me to finish and then brought me back home. He helped me enormously to prepare my GRE and TOEFL. He took part in my university application. Even until today, if someone asks me for admission helps in US university, I send them to my baba.
If I were worried for a second, he was worried more than me. If he saw me in tears, he cried. When I lost my jobs, he was worried every day and night. When I got my job, he became happier than I became. He slept peacefully. I really cannot thank him enough by writing a post or sending a gift! As I said, I would not be here if he were not my baba. I love you, baba.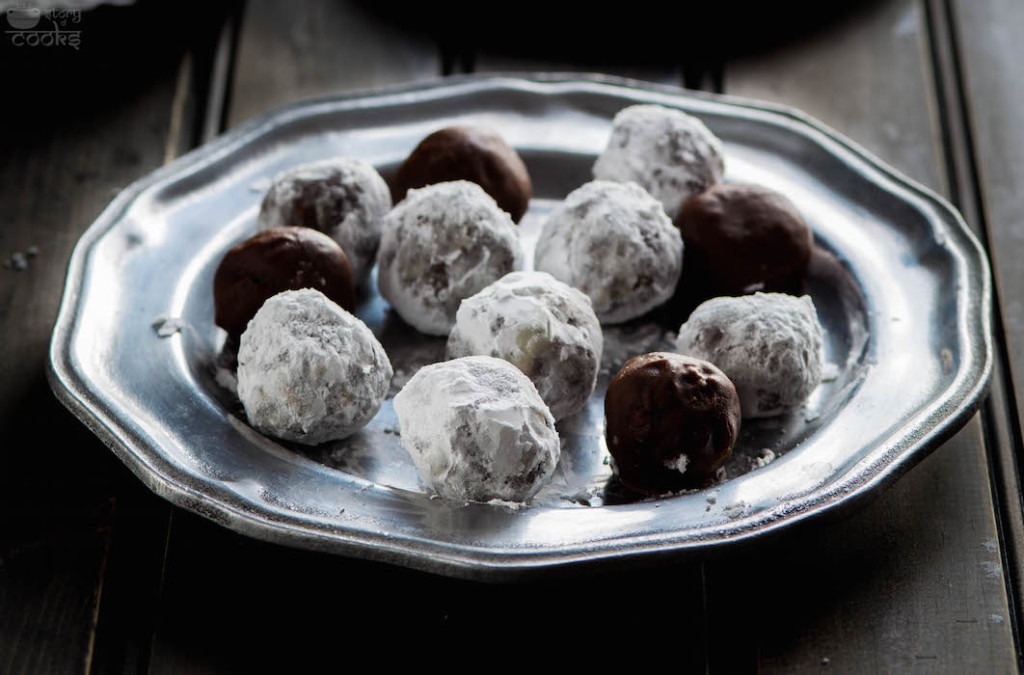 Finally, it's summer here! During summer, the mercury rises to 90F in Boston. Typically, no one wants to turn their oven and make it hotter. It was Anjana's idea to make no baked dessert. First, I thought of making Gulab Jamun. Then it would be Indian dessert theme. Our purpose was to cook and spend less time in the kitchen and enjoy more. I had exchanged a couple of texts with my baking diva Mother-in-law. She gave me two recipes, from which I decided to make Rum Balls. My mom-in-law is an amazing baker and has over 100 baking recipes. I wish I could learn some of them from her. I followed her instructions and made rum balls. It was the easiest thing I have ever made in my life. It takes only 10 to 15 minutes to make these delicious nutty balls.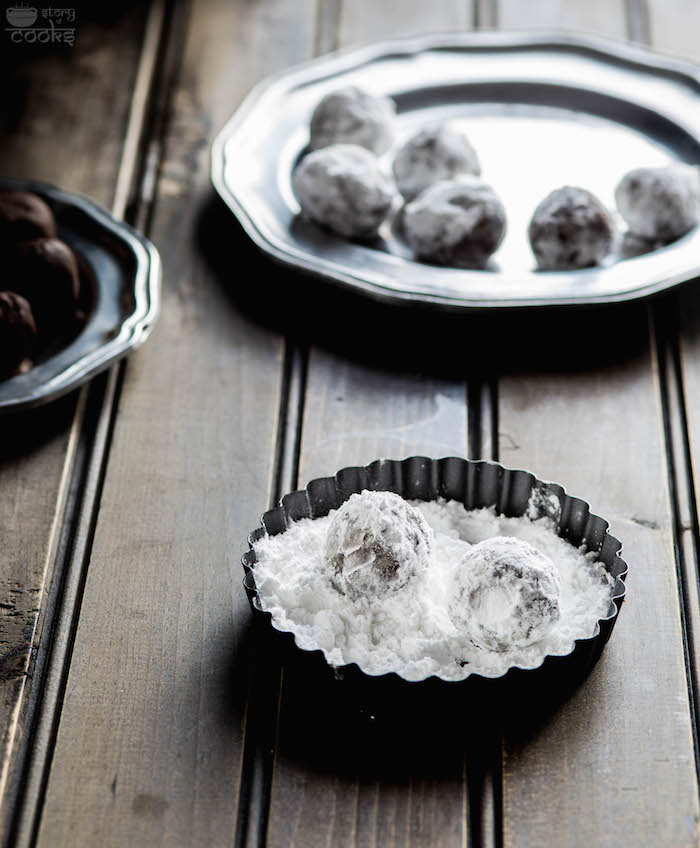 In general, rum balls do not have any spice, but I decided to kick it a bit by adding ginger and all-spice. Toppings are entirely optional and down to personal choice. Most people go for desiccated coconut or sugar; I opted for melted milk chocolate. This recipe requires almost no cooking unless you're melting the chocolate. So if your kids want to make this for their dad, let them go ahead!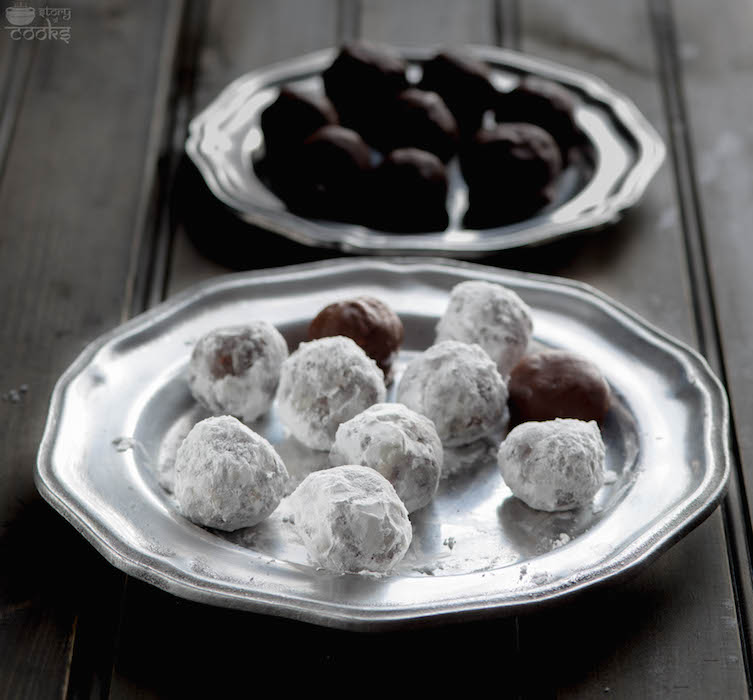 I wish I could share this with my dad. A little bit booze of dark rum, nutty, chewy softness, and melt in the mouth chocolate – if this is not heaven, what else is?! Okay, I admit, I just love chocolat-y things and my baba way too much 🙂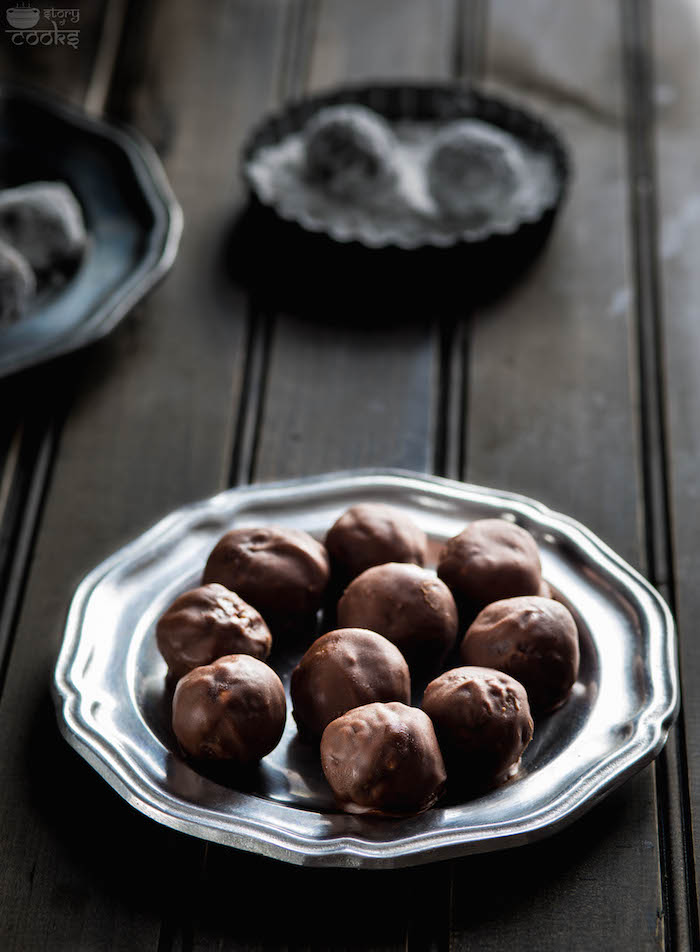 Disclaimer:
Cooking With Friends: This blog post is part of the monthly "Cooking With Friends" themed blog post challenge. This challenge was started by a bunch of virtual friends united by their love of food, with the aim of tackling a different food related theme each month. If you want to try this month's theme, please feel free to do so and link your recipe in the comments section. We'd love to check it out. Meanwhile, check out what the others in the group have come up with this month.
Anjana from At the Corner of Happy and Harried, Garima from CafeGarima, Jayashri from My Veg Fare, Jyothi from Curry Tail, Madhuri from MADaboutkitchen, Subhasmita from The Flavors of Kitchen, and Sujatha from Spice n Treats.
Here is a recap of my previous months' posts.
Roasted cauliflower fennel bechamel gratin
I have used Trader Joe's mixed nut bags.
Instructions
1. In a non-stick pan, over medium heat, heat the nuts. Cook it for 4 to 5 minutes, or until it is toasted. Take it aside and cool it completely. Finely chop them with knife or in a food processor.
2. In the food processor, add the vanilla wafers. Process it until ground.
2. In a mixing bowl, add chopped nuts, finely crushed vanilla wafers, powdered sugar, cocoa, all-spice, ginger. Stir until combined. Add corn-syrup and rum. Chill it in refrigerator for 1 hour.
3. Using your hands, roll the batter into walnut size ball.
4. Then roll them in confectionary sugar, nuts, coconut or anything you like. You can also dip them in melted chocolate.
Melted chocolate
Set a double boiler. Put 4 ounces of chopped milk chocolate and 1 teaspoon butter in a heatproof bowl. Once melted dip the rum balls one at a time. Make sure entire ball is covered with chocolate.
Then, with a fork, remove the rum balls from the melted chocolate, allowing any excess chocolate to drip back into the bowl. Place the chocolate covered balls on a baking sheet. When all the balls have been dipped in the chocolate, place in the refrigerator until the chocolate has set.