2017 started on the back of a race horse.
I am taking a 3 weeks long accelerated course at Harvard. They cram entire semester worth of materials into three weeks so you can imagine the course load. If you're interested, you can learn more – here.
This means, no fancy cooking for us. I cook 5 to 7 dishes during Saturday which last for a week. When we run out of food, we order take outs and eat (Trader Joe's) frozen food. I am sure, you're gasping to hear that and murmuring 'and she claimed herself a food blogger.'
Oh well!
But that being said, I am cooking and learning new dishes. Last year, I was diagnosed wth gluten intolerance so I am learning and repurposing the already posted recipes with Gluten Free alternatives. It sucks but it helps me!
Like, every other chef in the world, I add a few new ingredients or steps to a standard recipe. So mom suggested that I should write them down before I forget the nitty gritty details.
This weekend, we are celebrating Martin Luther King jr. day so I got (read extra) time to whip up an easy breakfast for us. I made coffee for Matthew and Turmeric Latte for me using Almond Chia Coconut milk. This makes the latte thick which I love. I also made fat free yogurt in Earthen Containers (like mom) and served that with fruits.
Recipes involved here ~
Granola Recipe – Gluten Free
Original recipe here.
Ingredients
Dry Ingredients
6 cups Gluten Free rolled oats
2 cups mixed chopped nuts
1 cup sweetened coconut flakes
1 teaspoon cinnamon
1 teaspoon ground ginger
1/4 teaspoon salt
1 cup chopped dry fruits – a mixture of raisins, craisins
Wet Ingredients
1/2 cup coconut oil, melted
1/4 cup molasses
1/2 cup honey
Instructions
1. Mix the dry ingredients together, except the dry fruits.
2. Mix the wet ingredients together.
3. Mix both until thoroughly combined.
4. Preheat the oven to 325 degrees F. In a large roasting pan spread mixture evenly distributed.
5. Bake in oven for about 45-50 minutes, stirring occasionally to ensure even browning. The browner it gets (w/o being burned) the crunchier it will be.
6. After removing it from the oven, cool the pan on a rack and stir until room temperature.
7. Mix in the chopped dried fruit.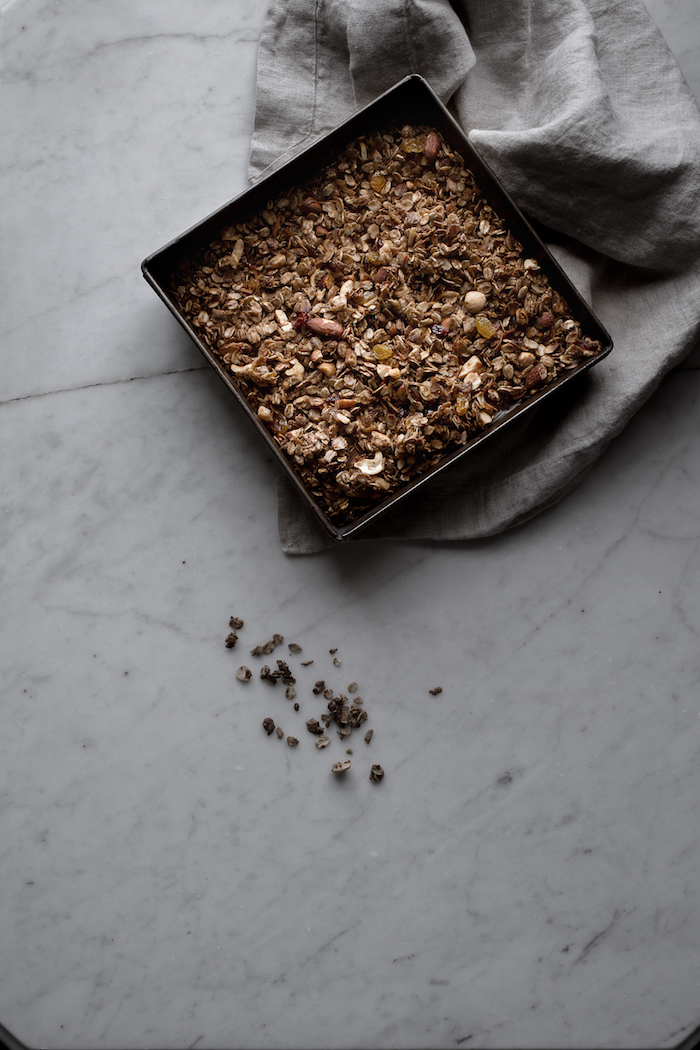 The Drink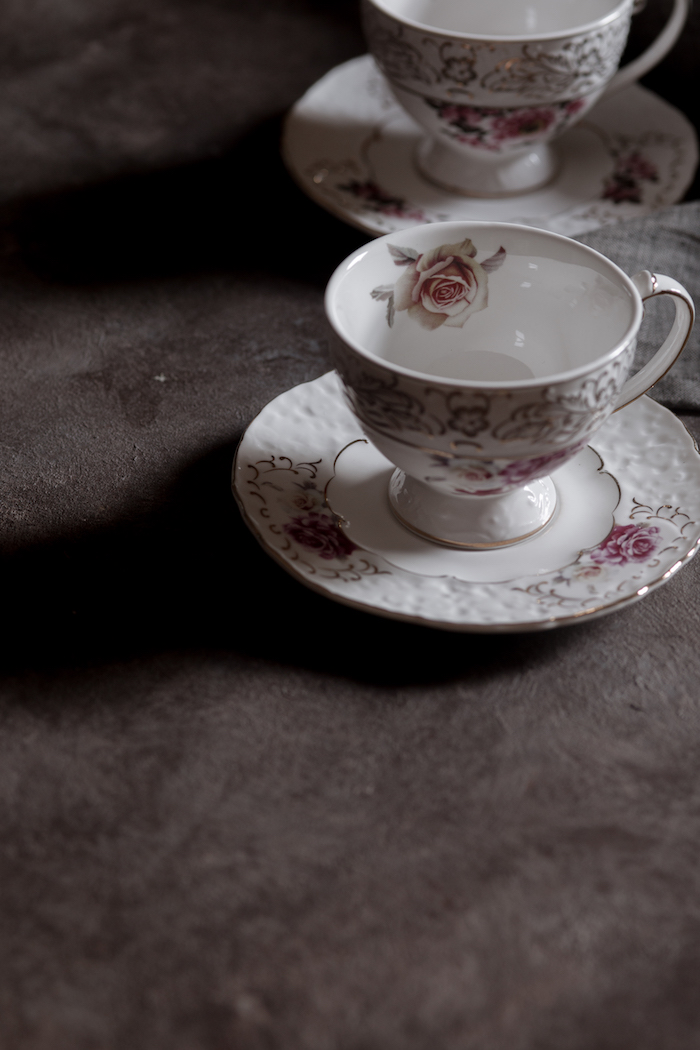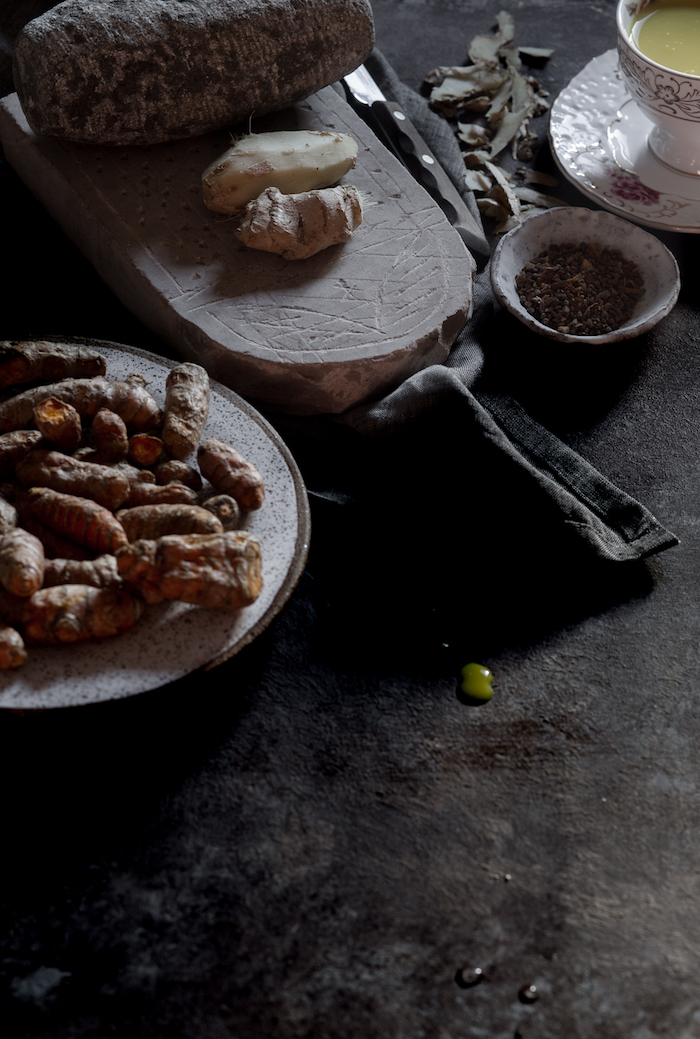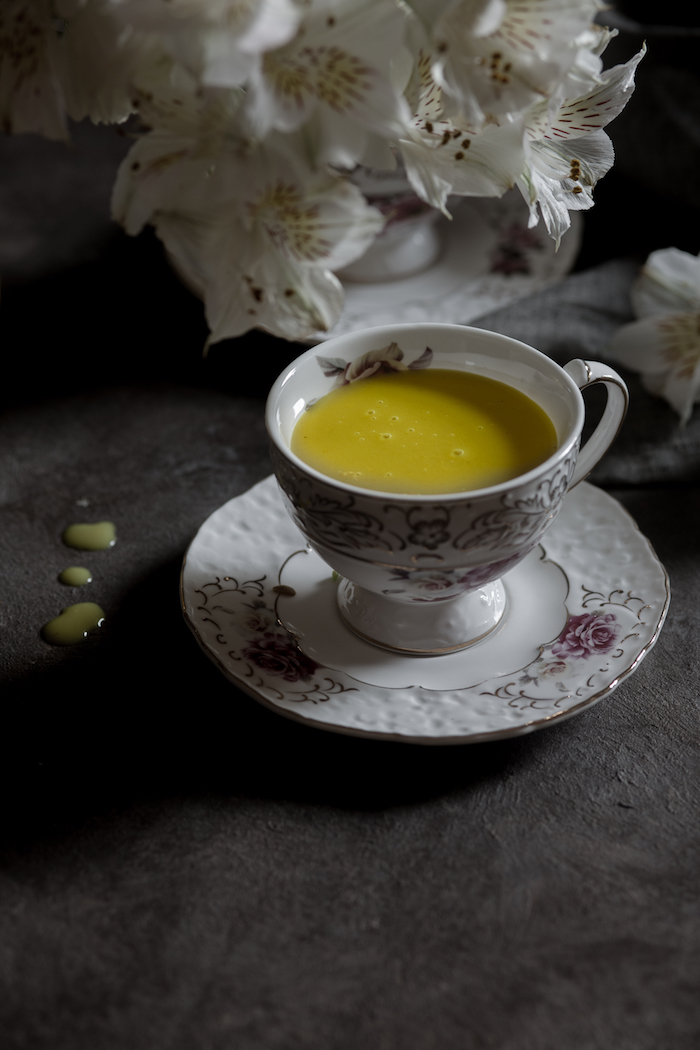 The Breakfast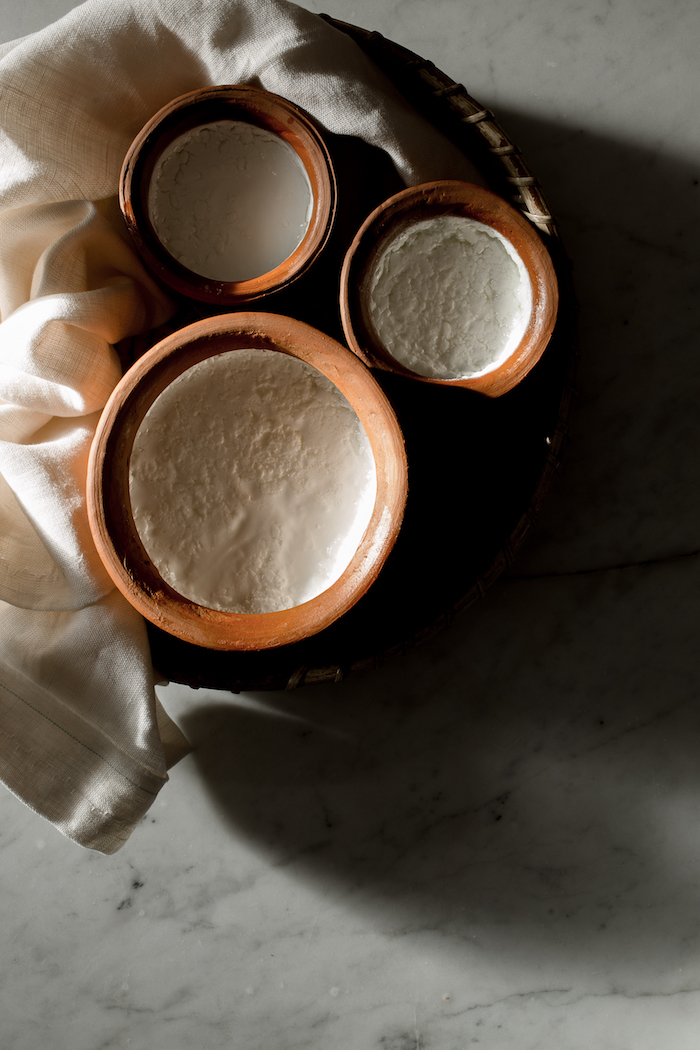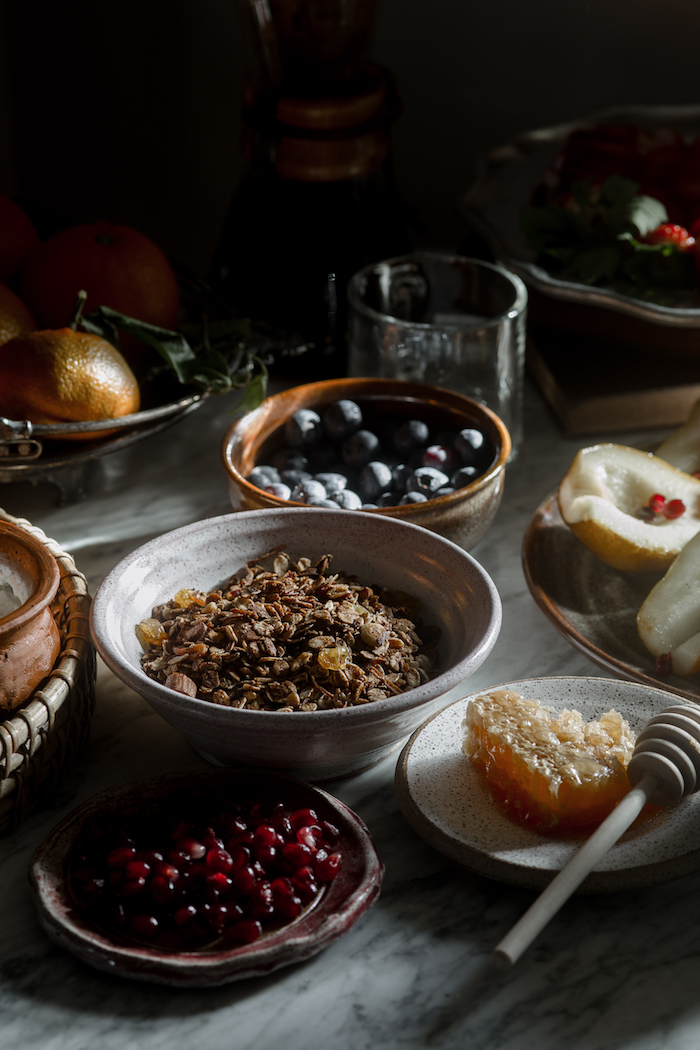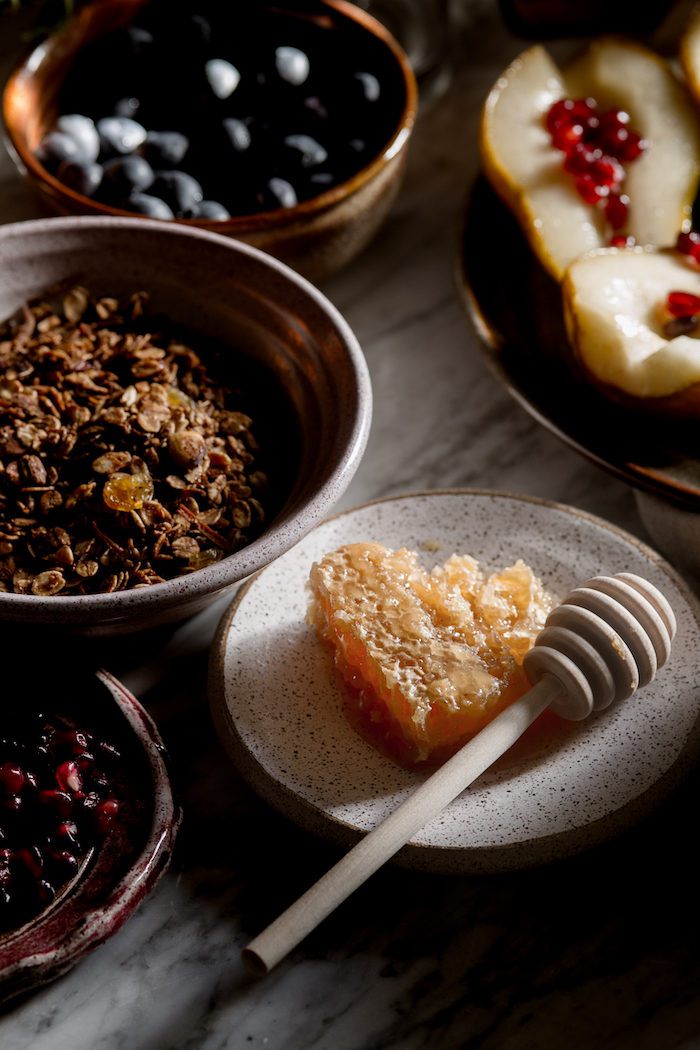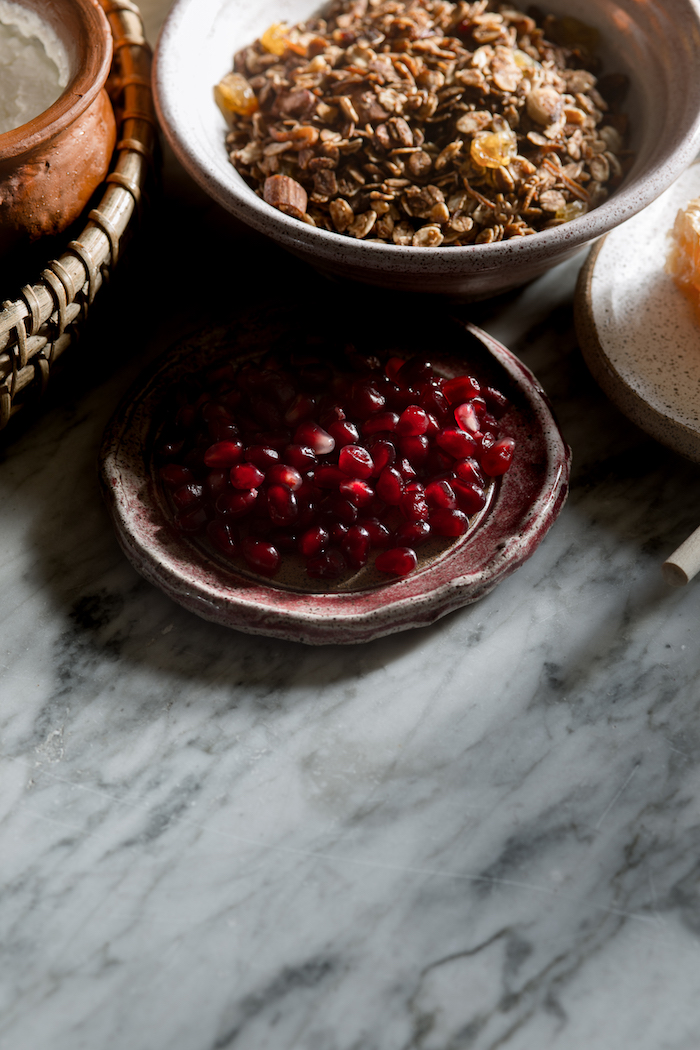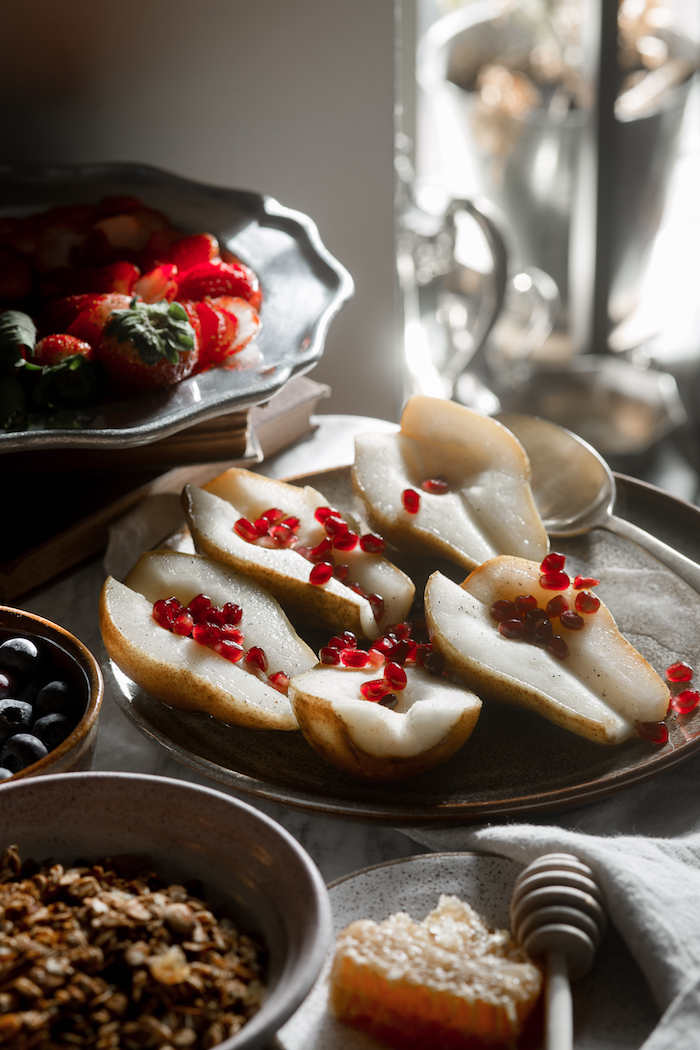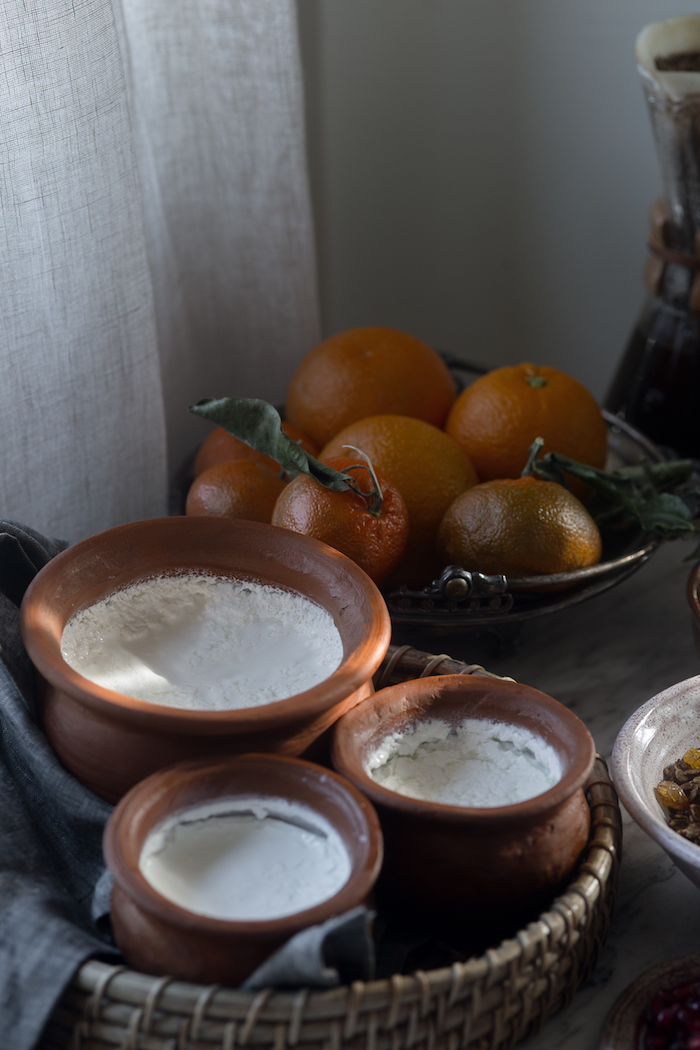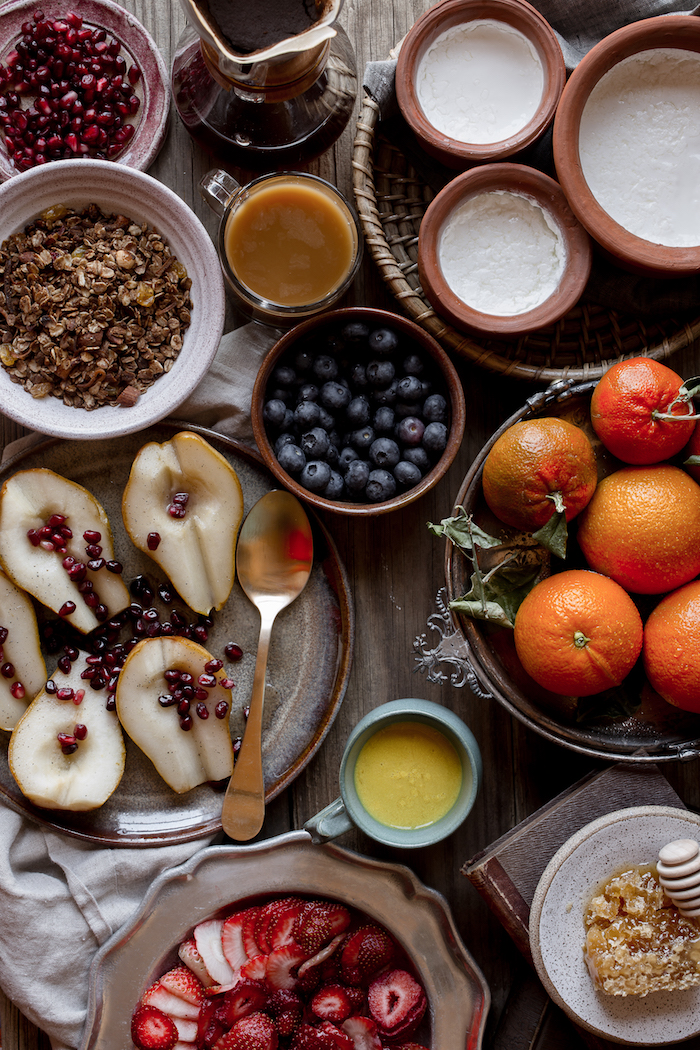 How do you like your breakfast?