Jaggery Rasgulla – Soft, melt in mouth cottage cheese balls in silky smooth brown jaggery syrup.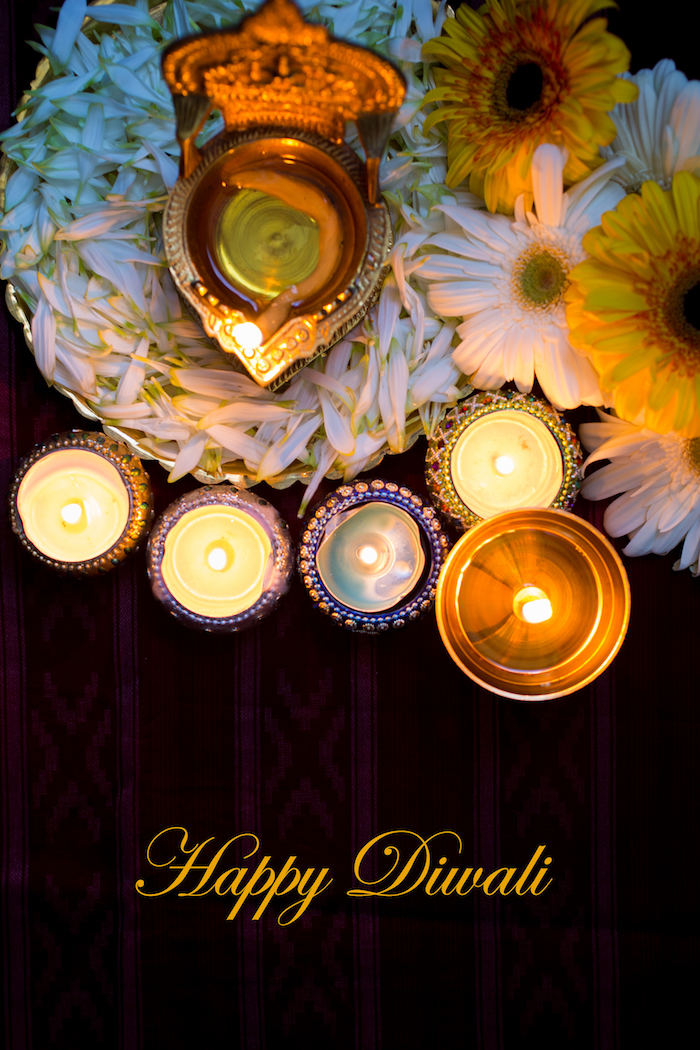 Wow, I can't imagine it's Diwali this week.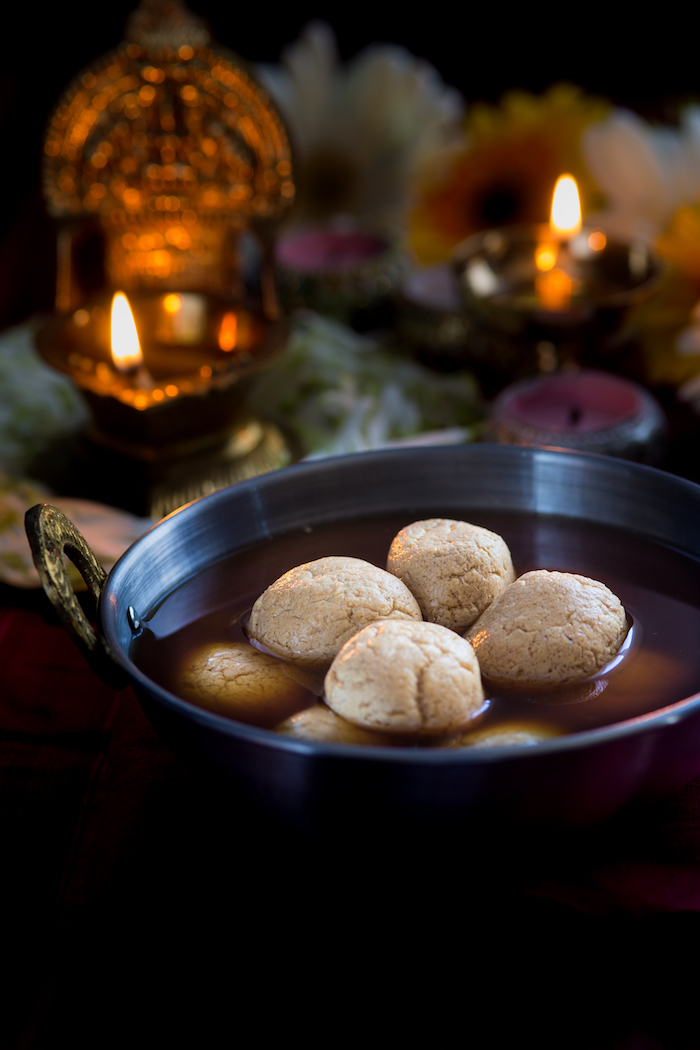 Last week was one hell of a week. First I got sick and admitted to ER. Then I was throwing up with the antibiotics. I had a party at Globe Food Editor's home on Wednesday, doctor appointment on Thursday. In middle of everything I wanted to prepare something for my co-workers.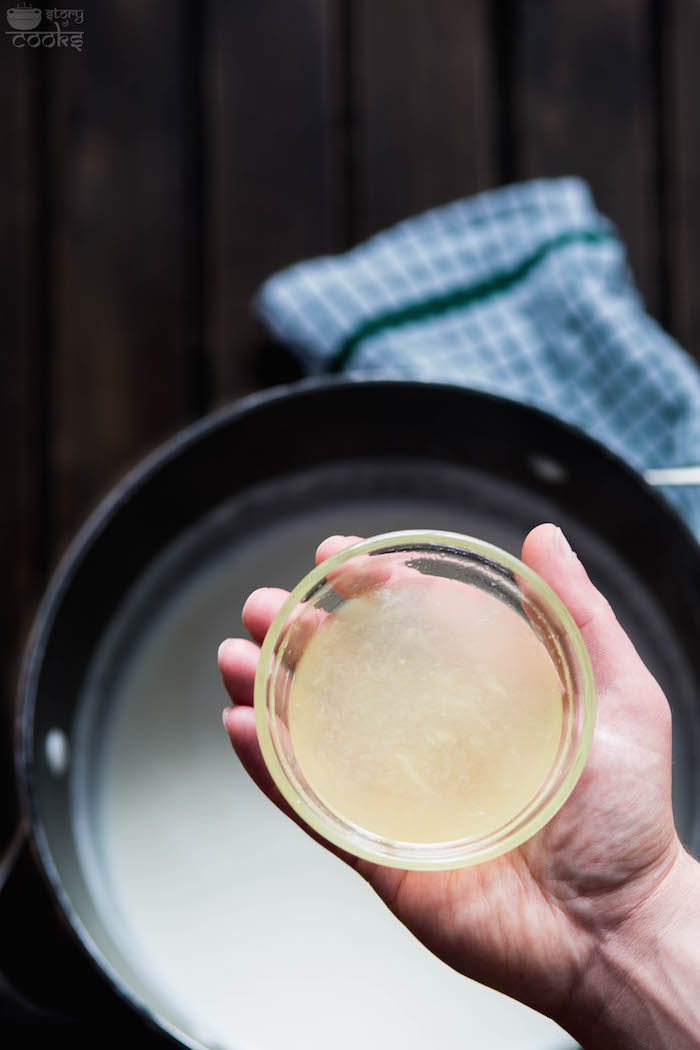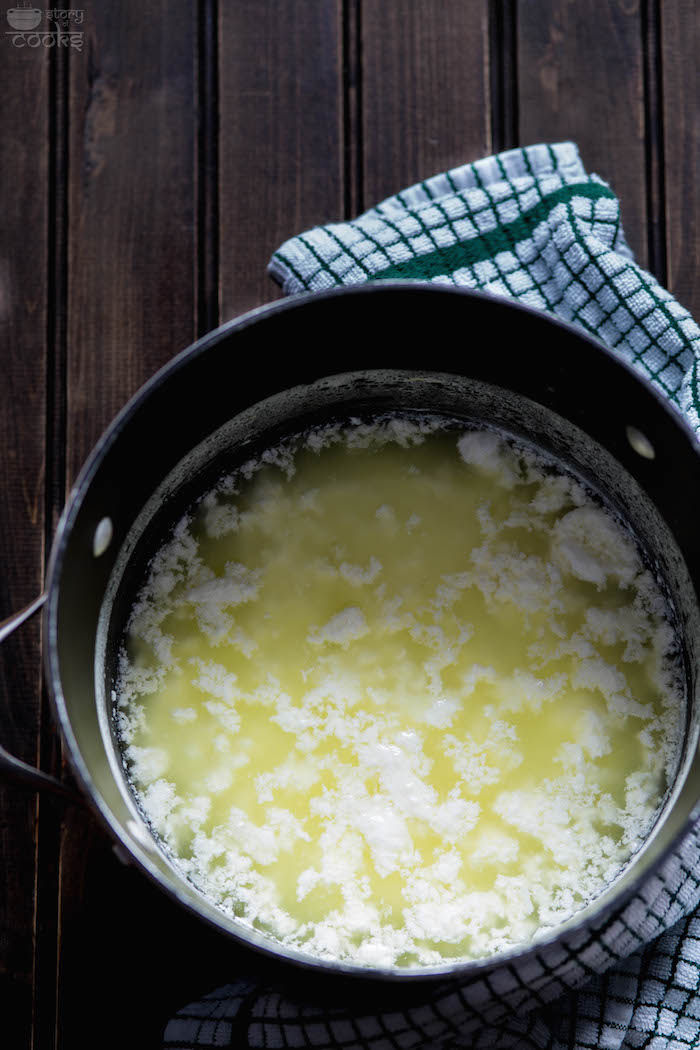 Initially I thought I would prepare the Jamuns I blogged last week, then I thought of making something super Bengali – Rasgulla. I am Bengali and I love that's the most. I have prepared Rasgulla before with Saffron and many of you have tried, tested and loved it. This week I decided to make jaggery Rasgulla – which was a special winter delicacy at Kolkata and bring for everyone.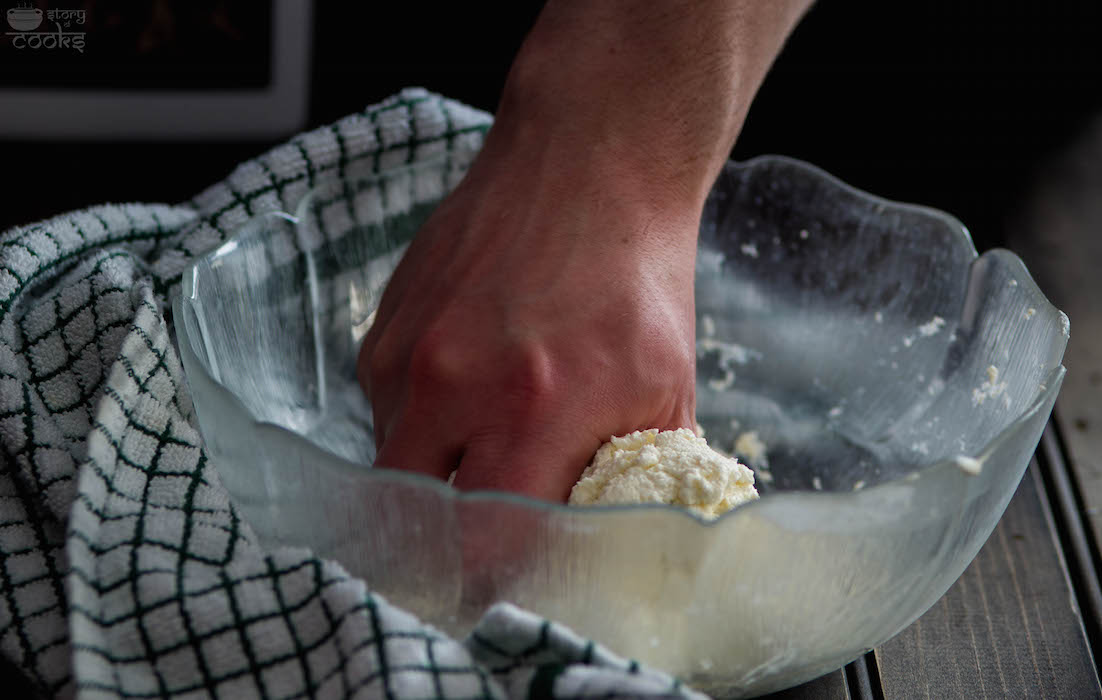 A few days back our Payroll Department told me that I have to take 4 days off before 31st December. So I decided to take 2 days off during Diwali. I am planning to cook up Biryani, chicken curries, rice pudding, sweets for us and decorate our house with a lot of flowers and candles. What are you planning? Don't forget to share your plans with me.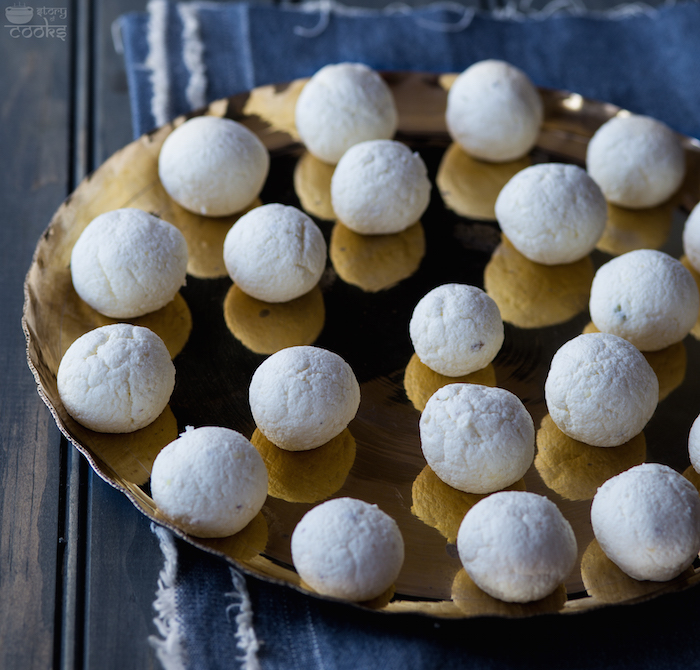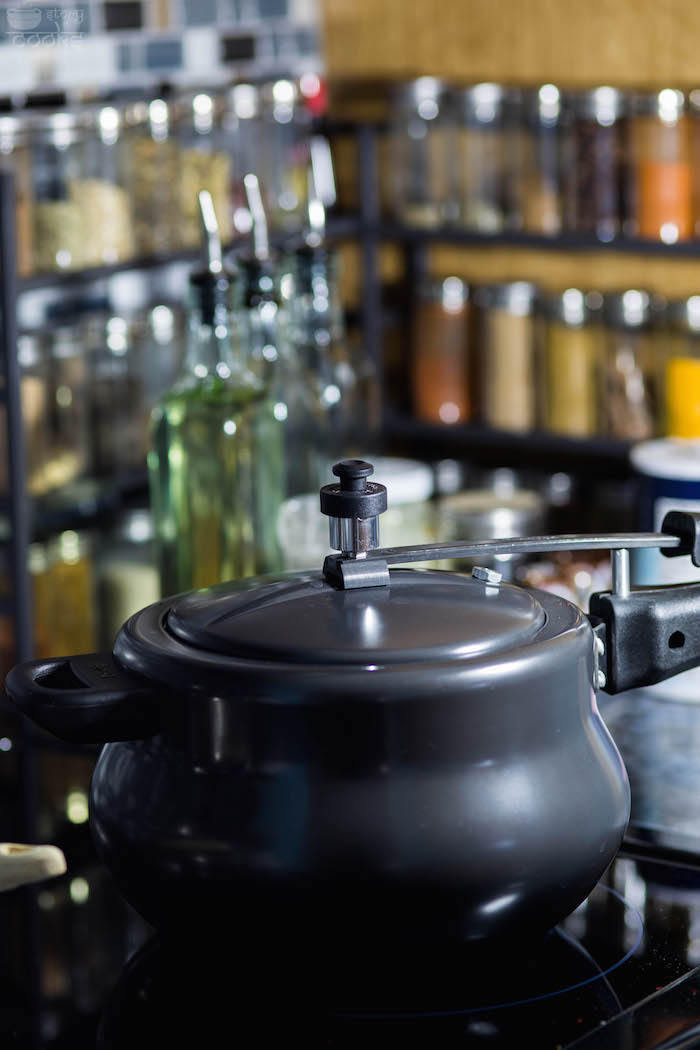 Some of my friends (Anshie and Nikita) asked me about this jaggery rasgulla quite a few times. They are prepared with Date Jaggery (Nolen Gur) so they are a bit healthier than sugary ones.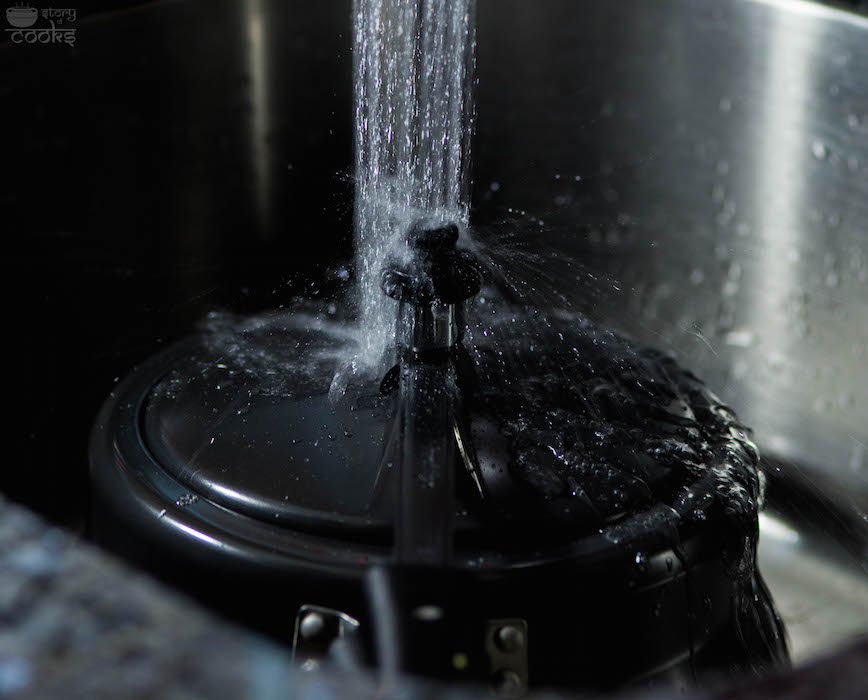 Nolen Gurer Rosogolla or Date Jaggery Rasgulla is a popular Kolkata delicacy. Even in Kolkata, you can't get it through out the year. You get it only during winter months mostly from Nov to Feb. But if you have date jaggery at home, why don't you prepare whenever your heart wants?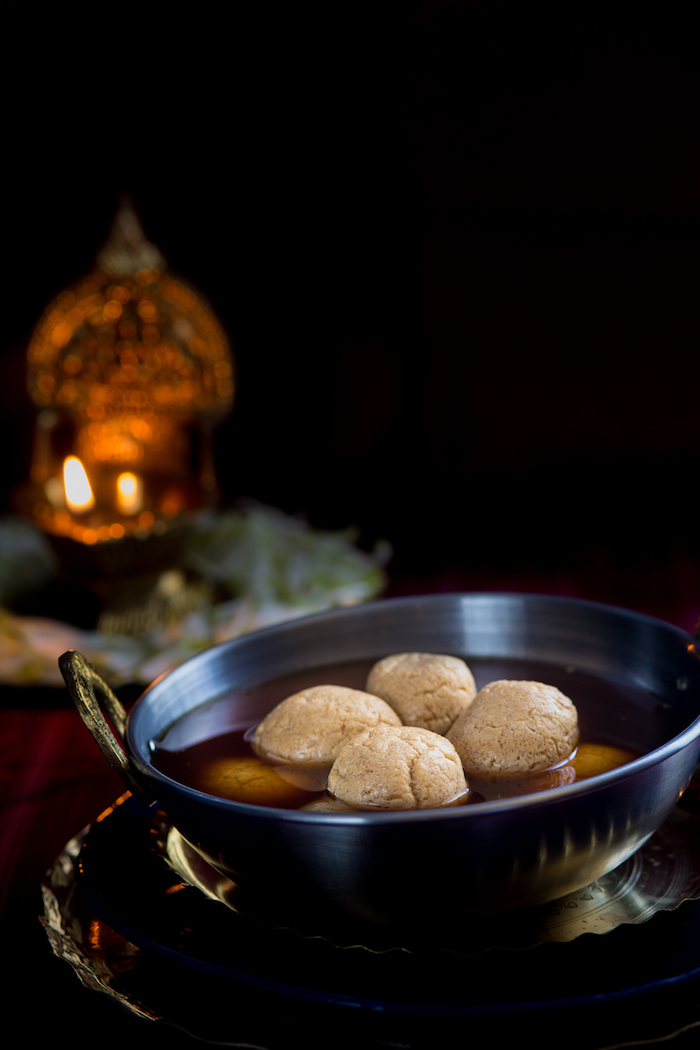 It's super simple to prepare and crowd pleaser and the MOST EASIEST DESSERT on the earth to prepare. If you follow me, you can't fail, seriously! But follow word-by-word, Okay?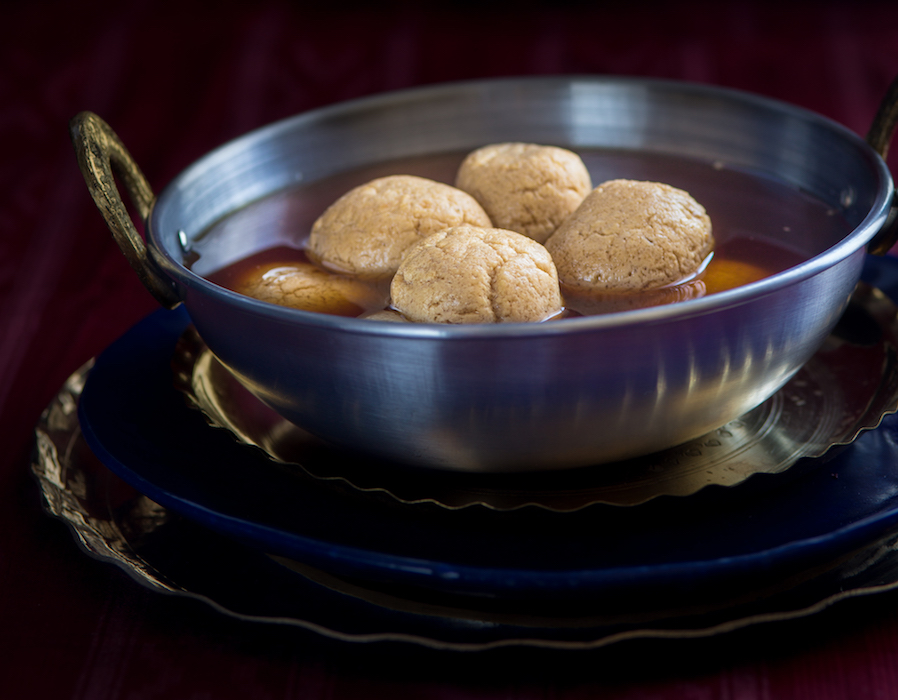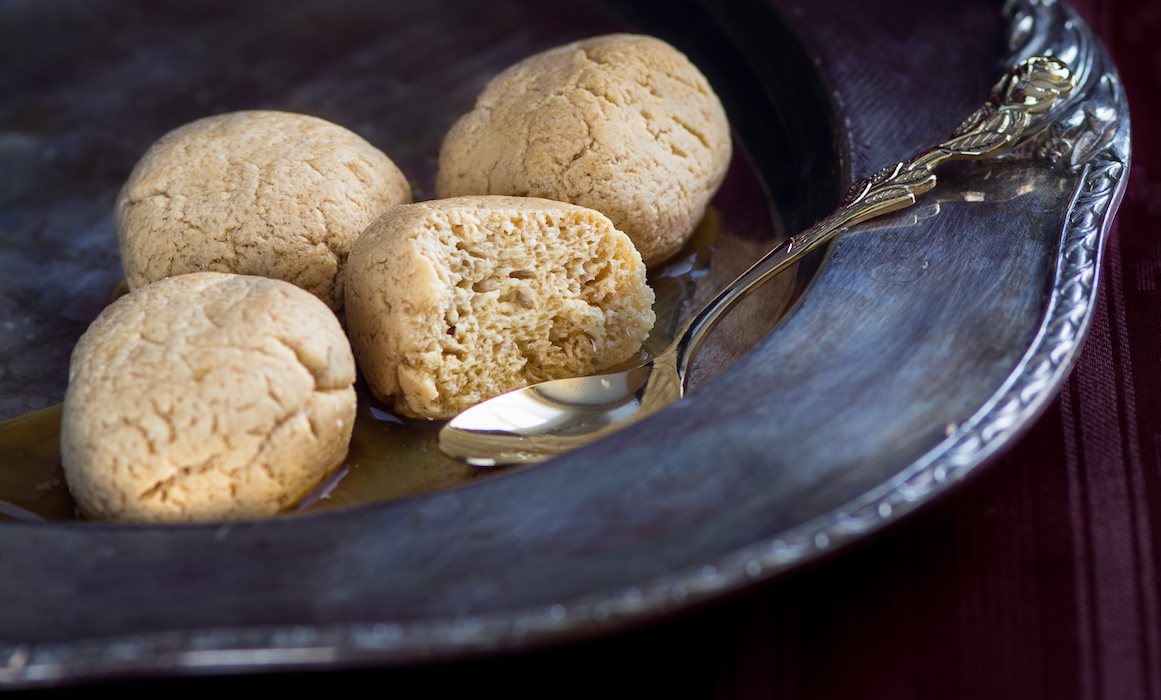 Rasgullas should be soft and spongy. That's how we like it. When you cut them and bite into small pieces you should feel a super soft sweet feelings. If you don't feel that, you're doing something wrong, my dear.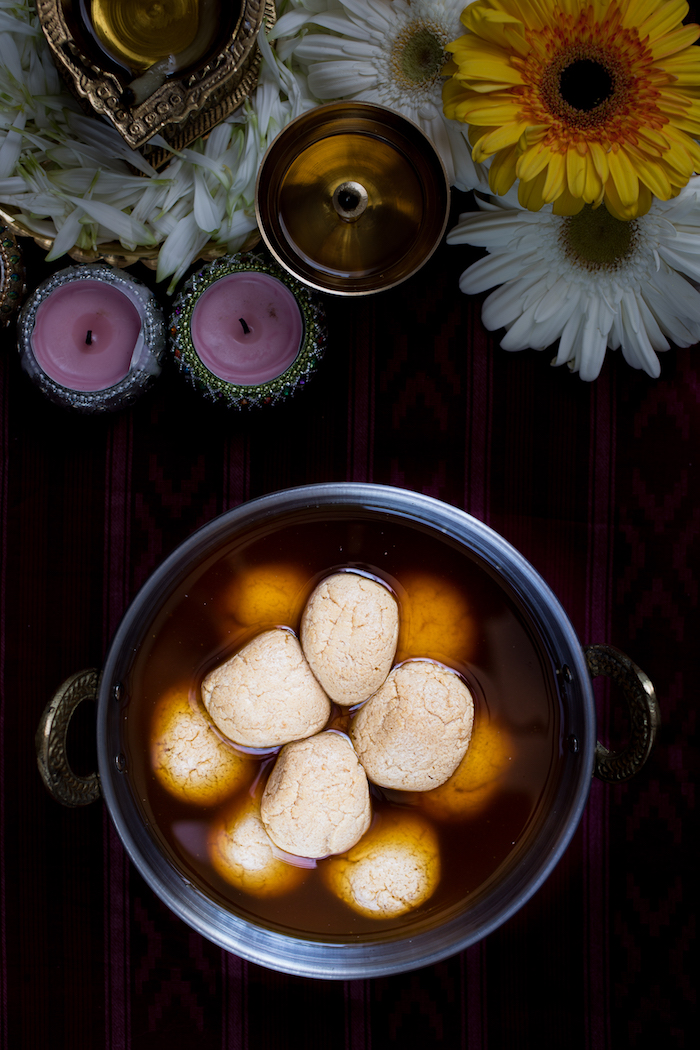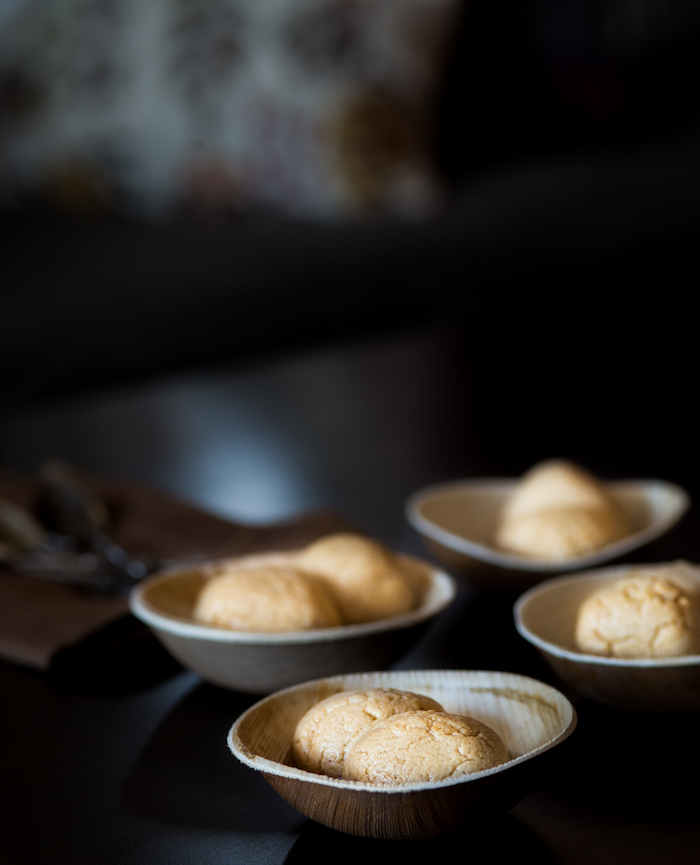 I have many other recipes for Diwali Sweets. Don't forget to check out some other Bengali desserts to bring festivity to your home.
Now let finish our talk today with this giveaway. This giveaway is ending in 2 days on Nov 11th. If you've not told me already how much you love or hate (trust me you can say that to my face) me – you should do it today.
Giveaway: Thank you, everyone, for participating in our last giveaway. I can't shoot food pictures without a tripod. So, this time, I have decided to giveaway my all-time favorite – AmazonBasics 60-Inch Lightweight Tripod with Bag. In order to win this giveaway, tell me why you love/hate storyofcooks (hate words are fine too). I will choose the best response and send the gift to the winner. This is only limited to my US audience due to shipping costs.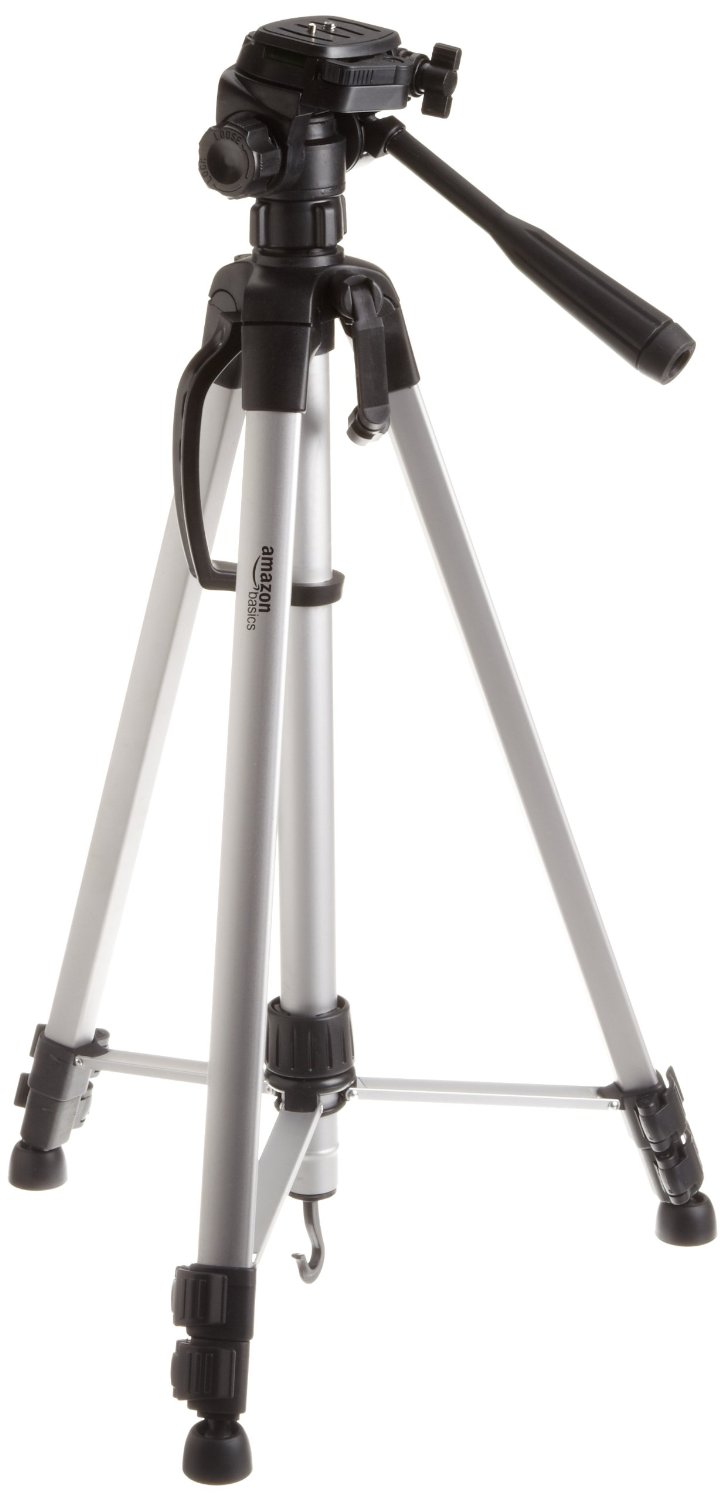 Recipe for Jaggery (Nolen Gurer) Rasgulla
1. Line a strainer with cheesecloth and set the strainer over a bowl. Have on hand a pressure cooker.
2. In a heavy-based saucepan, over medium-high heat, heat the milk, stirring, just until it bubbles at the edges.
3. In a bowl, combine the lemon juice, 1 tablespoon of the water, and the vinegar. Add the lemon mixture to the milk. Within 3 to 4 seconds, it will start coagulating. Pour the milk curds into the strainer, letting the whey collect in the bowl.
4. Pour the remaining water over the curds to wash them well. Gather the four corners of the cheesecloth in your hand and squeeze the cloth firmly to remove the excess whey, letting the whey drop into the bowl.
5. Transfer the curds to another bowl. With the palm of your hands, knead the paneer for 4 to 5 minutes, or until the mixture is smooth and the consistency of moist dough. Take a small portion of it and roll into small balls working between your palm. Make sure your balls are smooth and firm. You should be able to make 22-24 balls, depending on the size of balls.
7. Meanwhile, in a pressure cooker add jaggery, sugar, and water. Over a medium-high heat, start boiling.
8. When it starts boiling, add paneer balls slowly and close it. After you hear the first whistle, turn down the temperature to the lowest setting and keep it there for 8 minutes. Take it aside for 5 minutes. Do not open the lid. Now put the pressure cooker in the sink, and pour cold water on top of it. Open the lid and take the rasgullas out in a bowl with a slotted spoon. Pour the syrup on top of it. You can serve them warm, but it is advised to let them sit in the sugar syrup for at least 6 to 8 hours in a refrigerator before serving.