Bengali meal can't finish without a serving of sweet yogurt (mishti doi) – homemade yogurt with caramelized sugar.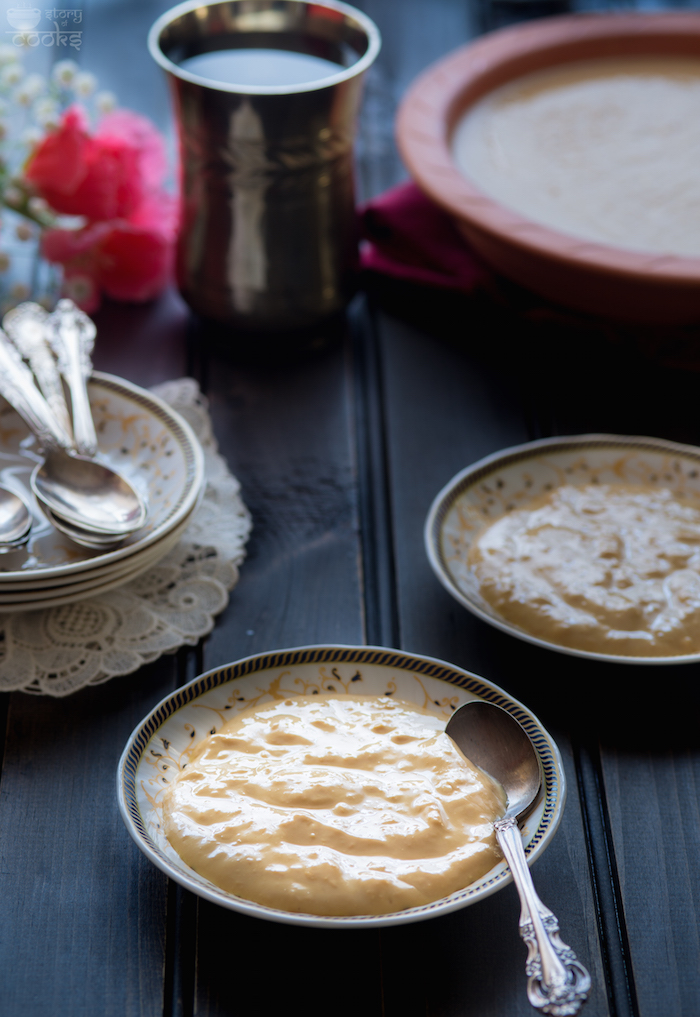 I am arriving back from a long hiatus of indoor photography and food blogging. So I ask for your forgiveness for posting so many pictures.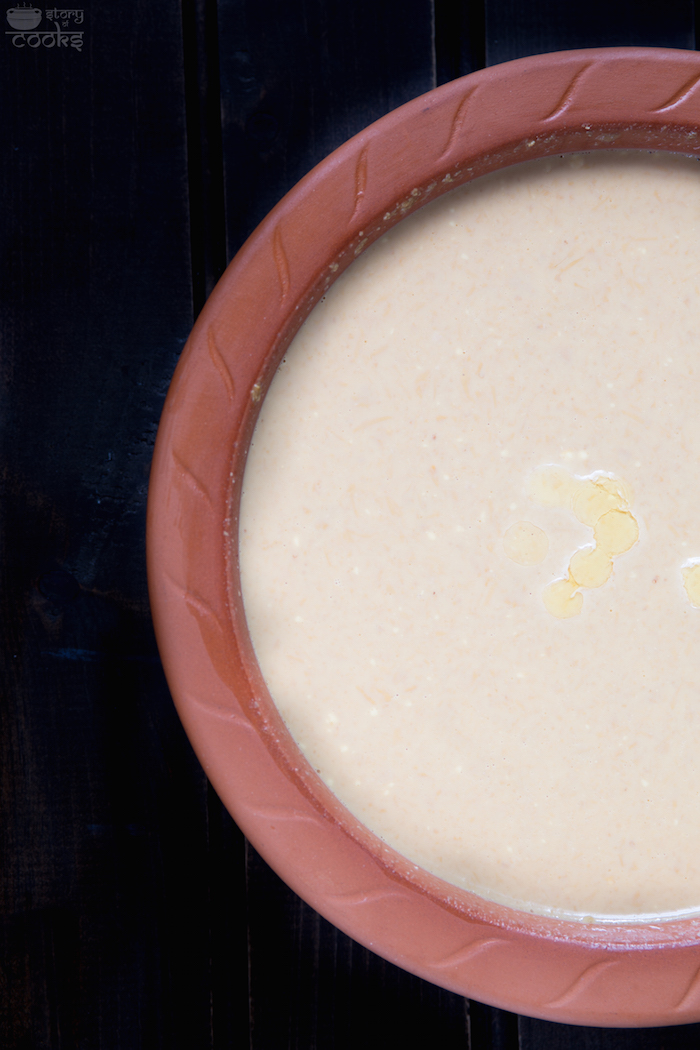 A couple of months ago, Pallavi Roy from Heuristic Kitchens asked me for the recipe of Mishti Doi. I did not have the recipe on hand because in Kolkata, finding misthi doi is easier than making it at home. You can find an earthen jar of sweet yogurt (or mishti doi) in every sweet shop in every corner of the city. However, in the States, getting Mishti Doi is not that easy. Indian stores in the States do not keep it, but some Bangladeshi stores carry it sometimes.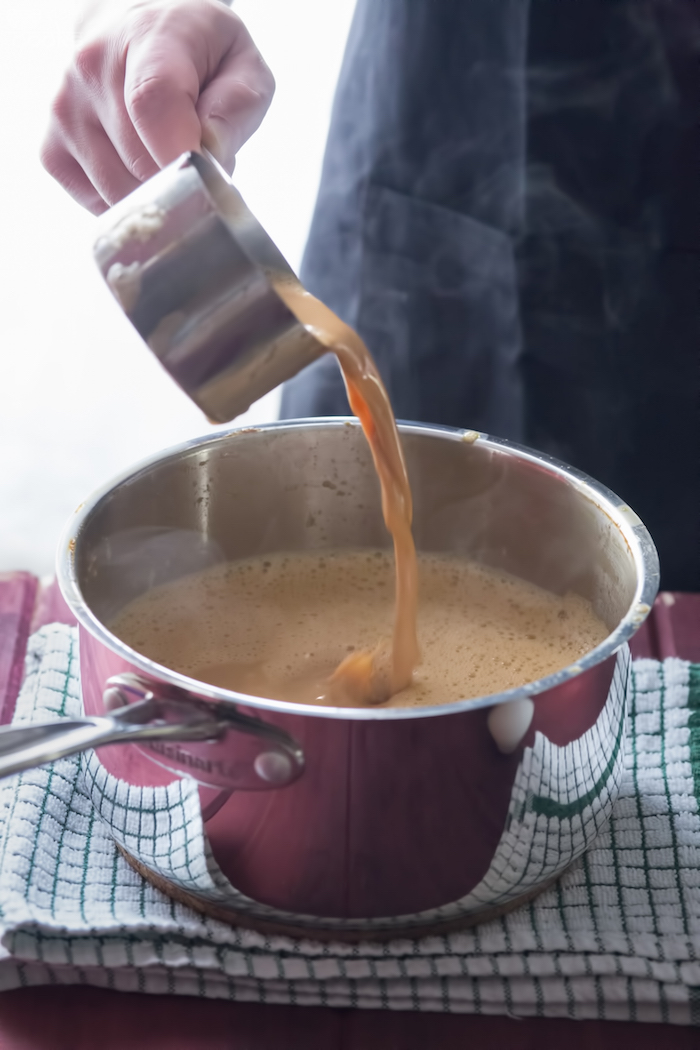 So what is mishti doi? It's fermented sweet red hued yogurt, but not even close to Pinkberry's yogurt or what you get in the States. It is a type of yogurt that is very common in West Bengal, Orissa, and Bangladesh (Eastern regions of India). Sugar caramelization is a must for the light reddish hue. Please check the picture below of "sugar caramelization". Earthenware is the best for making mishti doi, but if you're unfortunate like me, you can use ceramics. In many recipes, misthi doi is prepared by baking. But Kolkata sweet shops do not have ovens, so their recipe is NEVER BAKED. This mishti doi recipe is from Ma. She got this recipe from a sweet shop that is next to grammy's home. Ma does not have an oven, so baking was not in her recipe neither.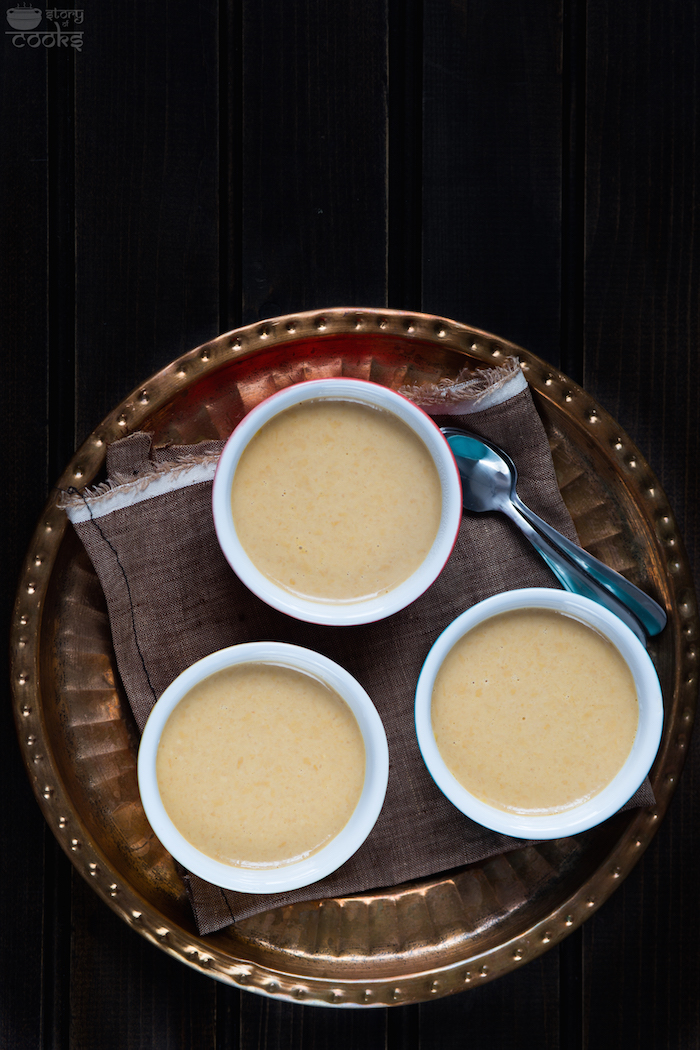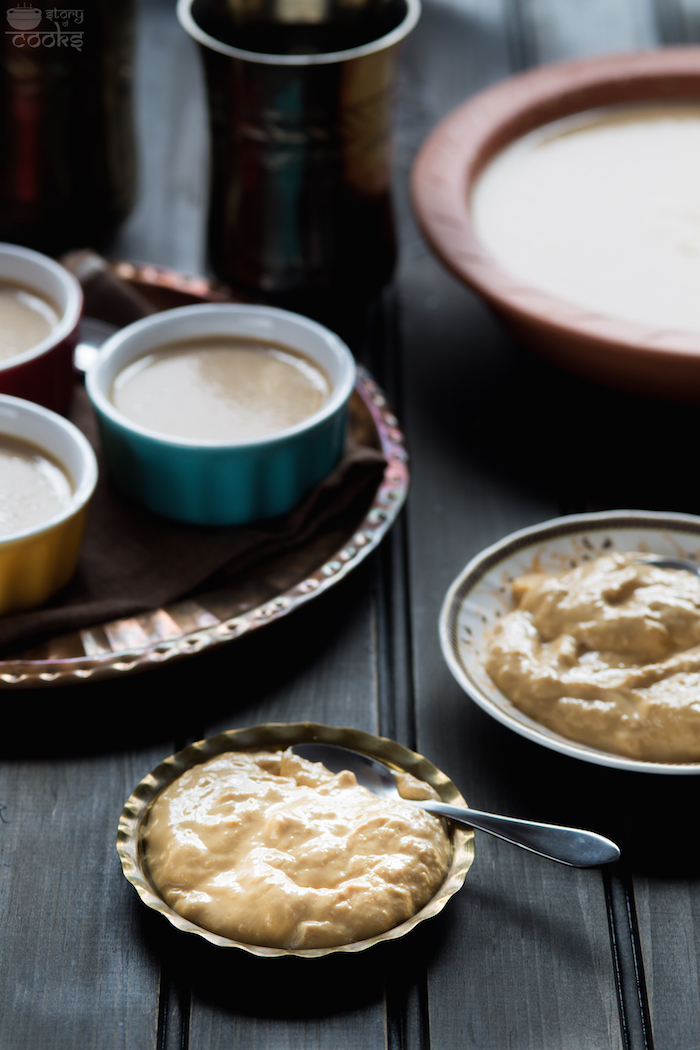 I was pretty sick for the last two weeks, and I am sure you all know about it by now. I took a short (long for me) break from food photography and recipe posts. I think it's necessary to take a break once a while. Many food bloggers do not realize that they need a break and jump into a food blogging rat race. They post recipe after recipe every single day. However, I have seen a very few manage the standard of good recipe despite posting quite often. One of them is Simply Recipes. Most of them post something just for the sake of posting. Their posts are poorly written; the photographs look terrible too. I never understand the reason behind it. It's not that getting a post on the web will give any money, unless it's sponsored content.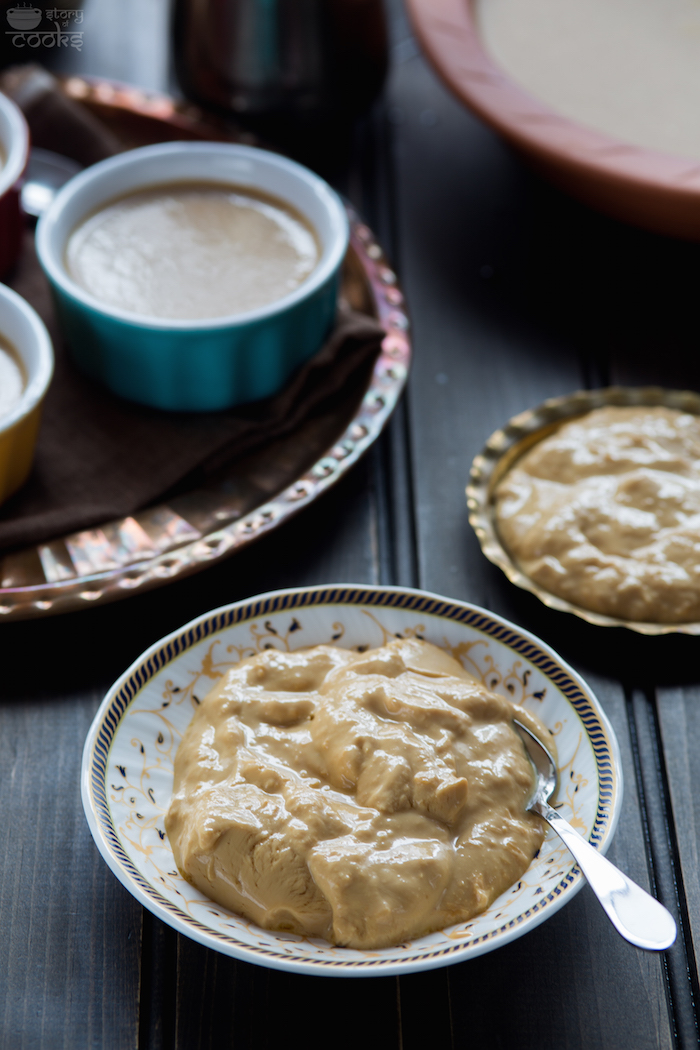 I was sick and I needed to take a break. Two dear souls and my beloved friends Simi and Sujatha were willing to take breaks with me, so I would not feel alone. I am genuinely blessed to have them, right? It's so hard to find such considerate friends in life. I really can't thank them enough for their unconditional love and gesture.
I am not sure if you've missed my recipes. But my mom's birthday is one day this week! You all pretty much know that most of my recipes are hers, and she is my one and only teacher. She used to teach me ABCD when I was a kid and now she teaches me cooking. Just to let you know, she is a perfectionist, and she does not teach me any short-cuts. To her, cooking is a medley of passion and meditation. This week I am cooking her favorite mishti doi and dedicating this recipe to her, as it is her favorite.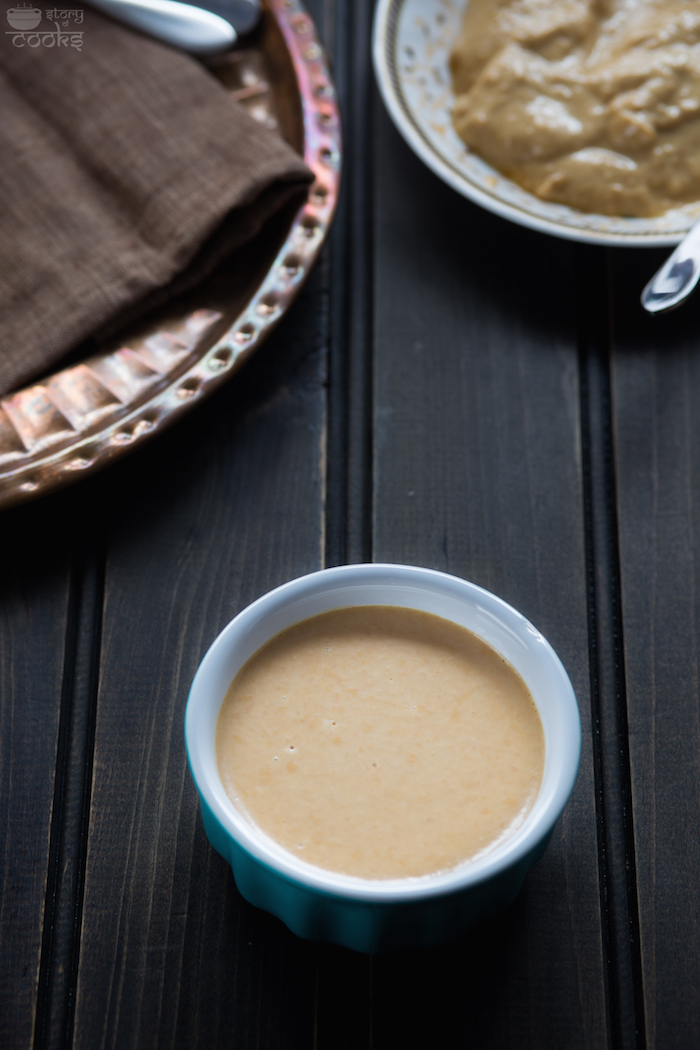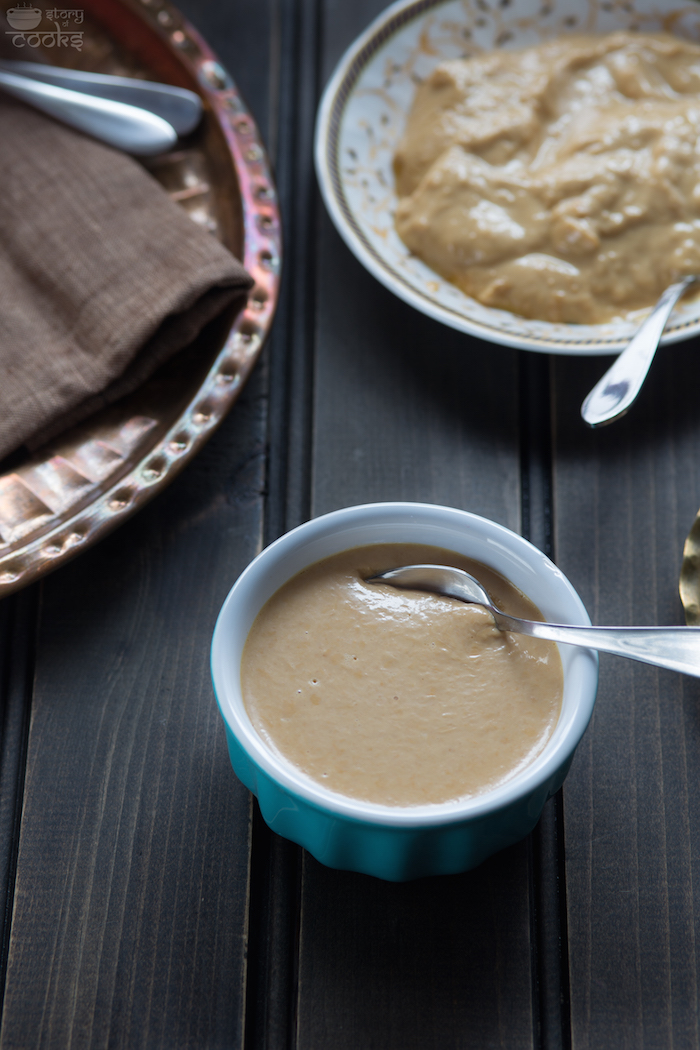 My dadu (maternal grandfather) used to say to us -" mom is equal to hundred good teachers". Ma was much more than that. When I was a kid, I had a painting teacher who used to come to our house to teach me.
Ma learned from her first and then she taught me. It was the same with my singing and recitation teacher. Her sense of art is impeccable. She chooses all the classy furniture, fabrics, and rugs for my home. Even today I can call her whenever I can, even in the middle of the night. She will listen to my problems and good news. She is my biggest support system and as my husband says – "who can control you better than her?"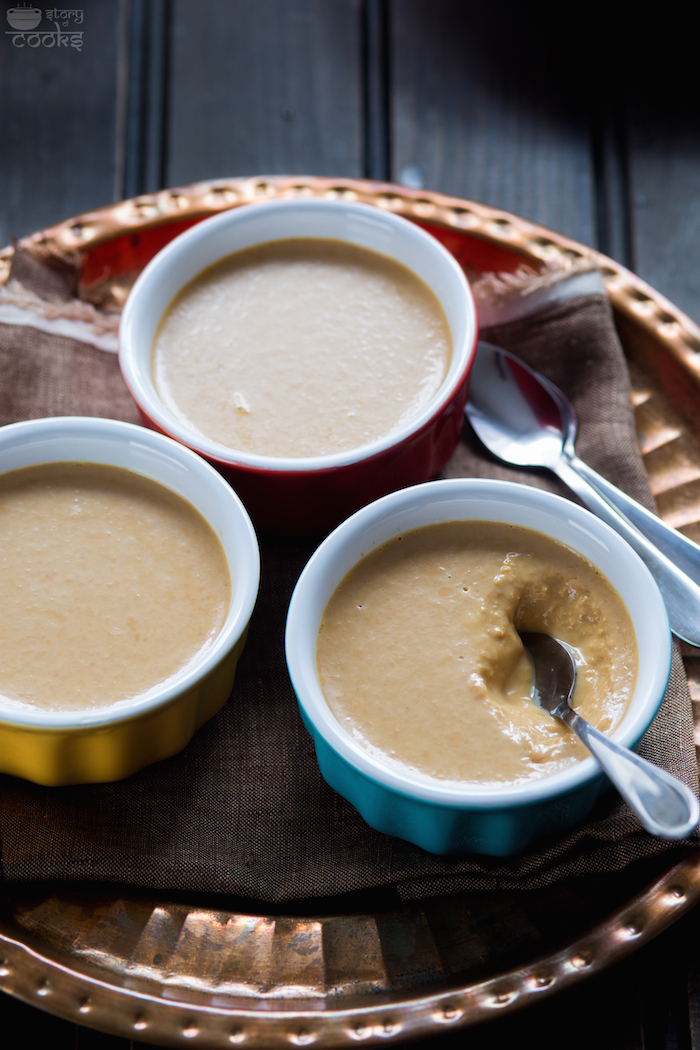 I need to share this "Sweet yogurt" teaching with you. When I started on Saturday morning, first I tried with a gallon of whole milk and a 2% fat 125 gram (a small cup) of Siggi yogurt culture. It was a mistake of me to try 2% fat yogurt. As soon as I dropped that yogurt culture in the milk, it started floating, and mom started panicking over Skype. I did not listen to her and went ahead and set the yogurt inside my oven with lights on. I wish I did. After 8 hours, the yogurt did not settle, and it was 11 at night. I called mom again, and she said to add another 125 grams and keep it inside the oven for the whole night, without opening it every hour (which I did previously). On Sunday morning, she told me -"if you do not listen to me, I can't teach you anymore." Well, that's classic ma words. I nodded with a smile.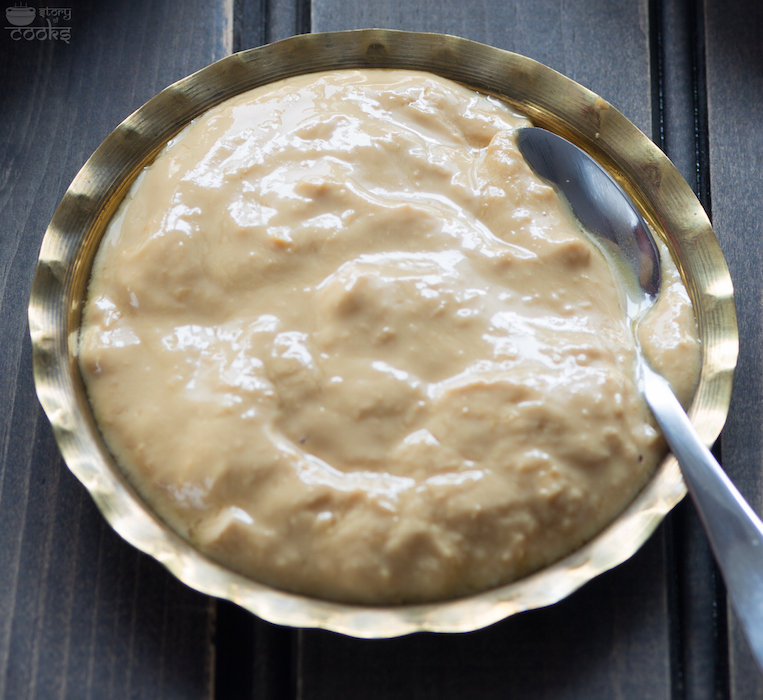 Yogurt was more than perfect. It was creamy smooth and more importantly the color of it was exactly same as the Kolkata's ones.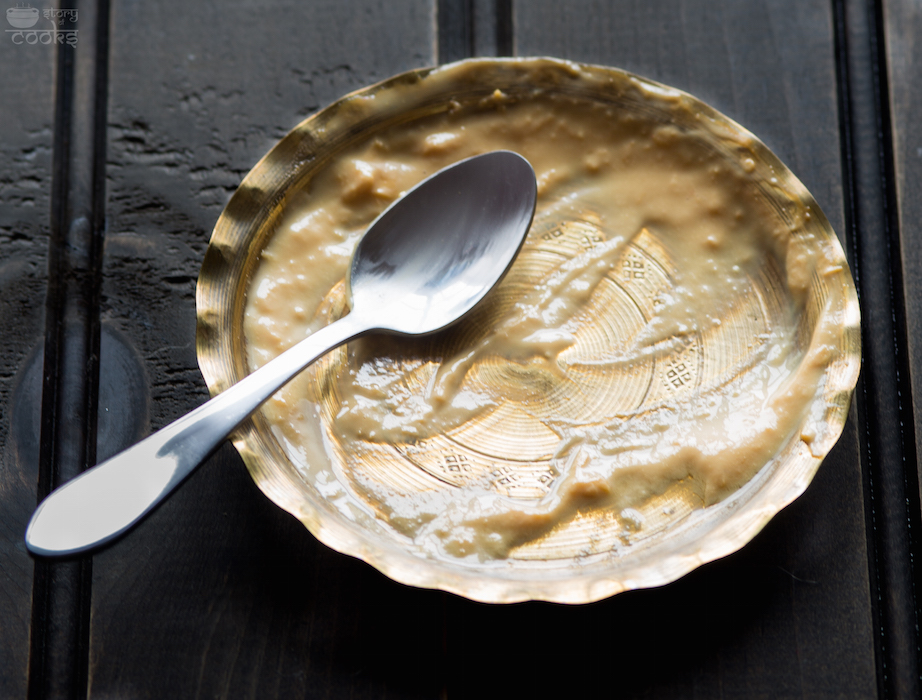 The yogurt was more than perfect. It was creamy smooth and more importantly, the color of it was exactly same as the Kolkata's ones.
To be frank, wishing Birthday on her Facebook wall, calling her at midnight, and dedicating a post to her are nothing compared to what she has done and is continuing to do. But I know that she will be delighted to see my Mishti Doi and will say to Dad -"She has grown up now."
This Sunday we also celebrated the Jewish New Year – Rosh Hashanah. Wishing you all a very sweet new year.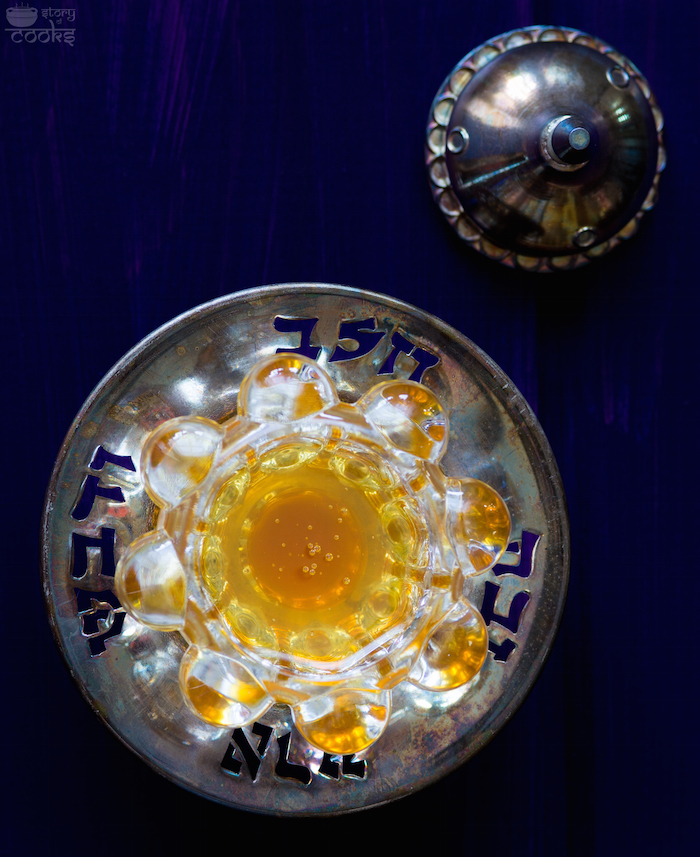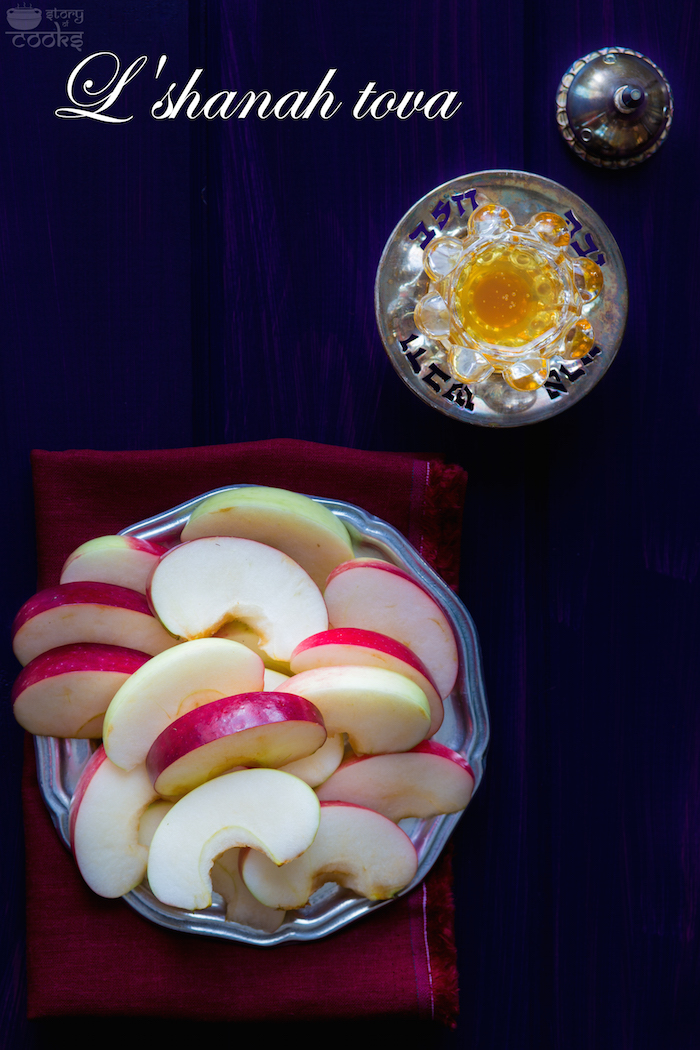 Recipe for Mishti Doi
1/2 gallon (close to 2 litre) whole milk
400 gram powdered sugar
1 (125 gram) cup plain greek yogurt
In a saucepan, over medium-high heat, heat milk. When it starts to boil, add 300 gram sugar and reduce the heat to medium-low  and continue boiling stirring sometimes until it reduces to half. Take it aside.
In a non-stick pan, over medium heat, heat rest 100 gram sugar. Quickly reduce the temperature to medium-low and cook it for 3 to 4 minutes stirring continuously, until it melts and starts to caramelize. Be extremely careful, sugar can burn very quickly. It should look like this

Caramelized sugar should look like this.

Add the caramelized sugar to the milk and give a gently stir to mix it well.
Cool down the milk with a measuring cup like the way i have shown above. When it's warm not hot (if you have a thermometer, it will be around 110-115), add plain greek yogurt. Mix it thoroughly and divide the mixture into separate containers.
Keep it in a closed oven with the oven light on or towel covered for about 4 to 6 hours or until it settles. Transfer it to a refrigerator and chill it for about 3 to 4 hours. Serve chilled.