These vanilla cupcakes (made with pure vanilla beans) with lightly sweet strawberry frosting are absolutely decadent, which are easy to prepare but it can turn any celebrations into a magical one. End your special day with a light sweet tone.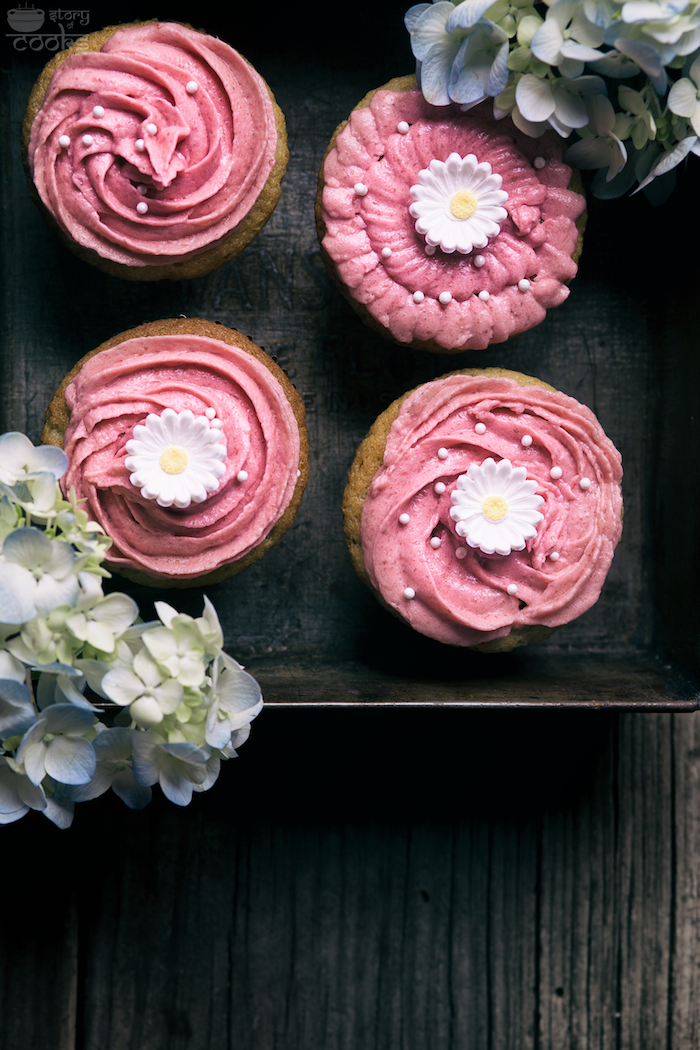 This week is exciting for Story of cooks! I got a chance to photograph the gorgeous flowers from Central Square Florists. Aren't they pretty? If you live in Boston, give it a try for a special day of your life – you won't be disappointed.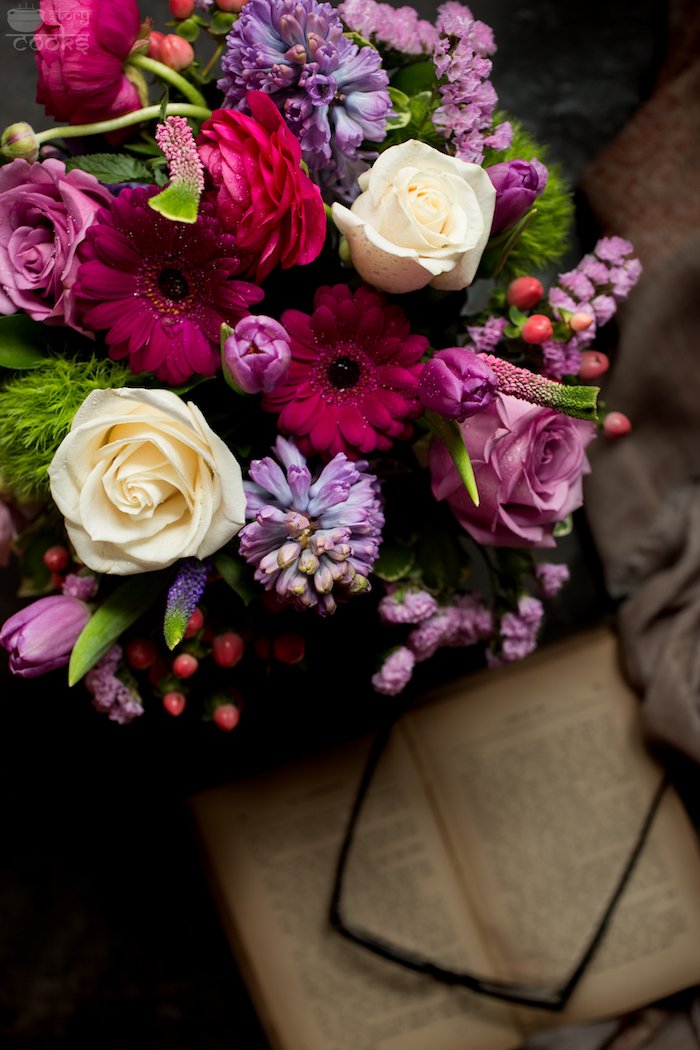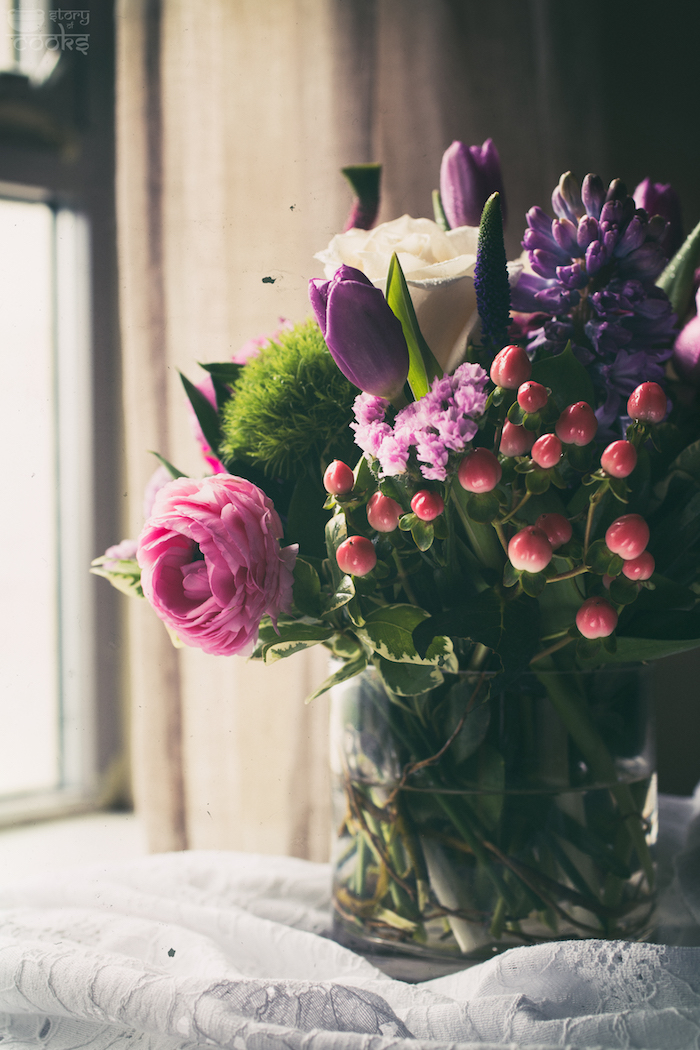 This Sunday, May 8th is the mother's day. I wondered why we never celebrated when I grew up in India? Well Mother's day is an American holiday (Hallmark, you can make it commercial and global now, but it was American to begin with) which started in 1908. It was started to celebrate those mothers who sent their sons to the war. This day is for that person who has done and doing the most for you.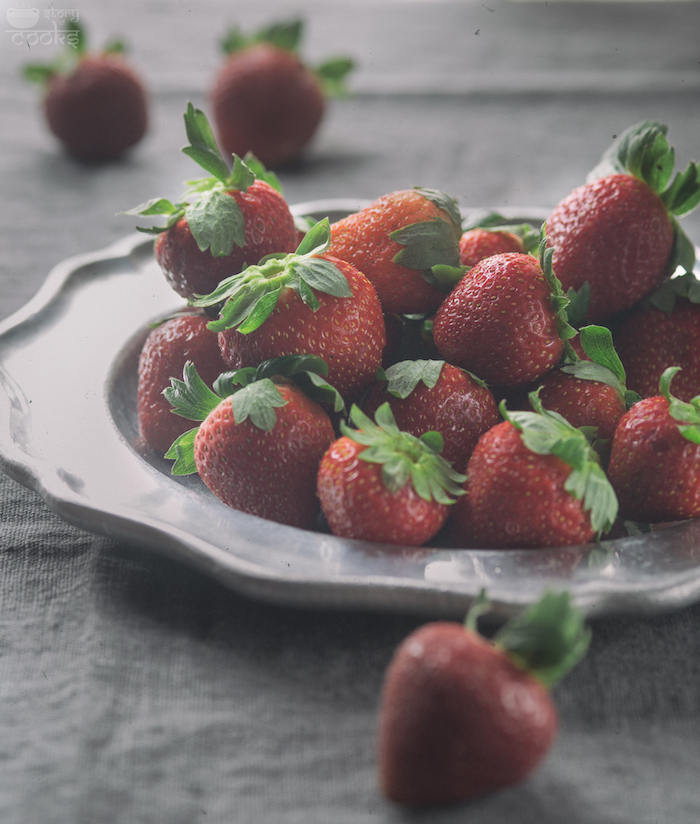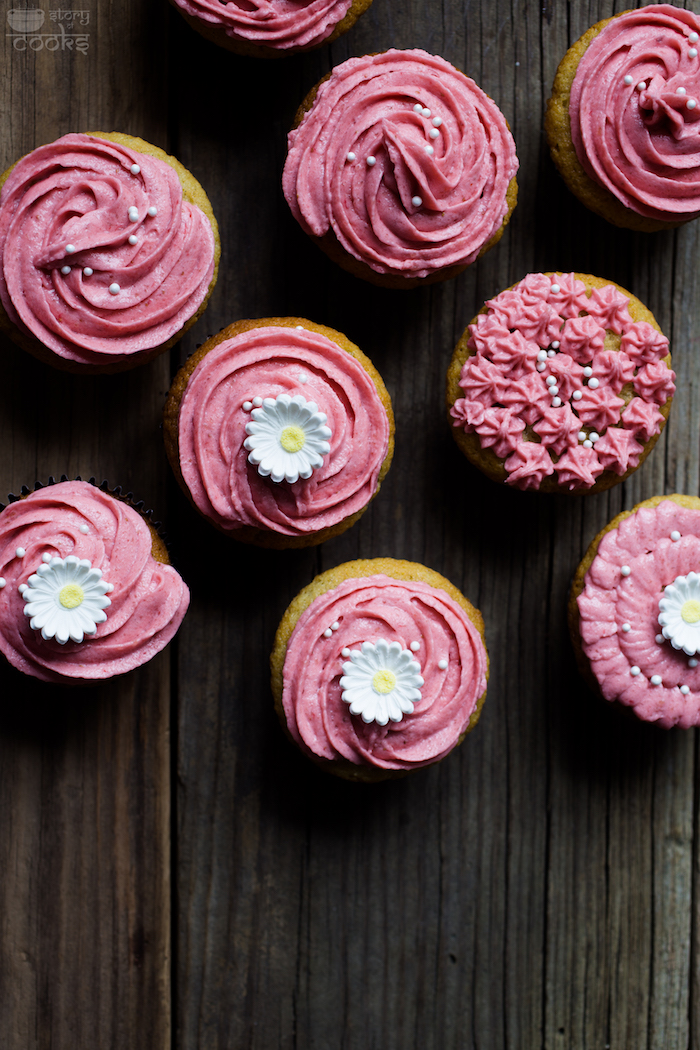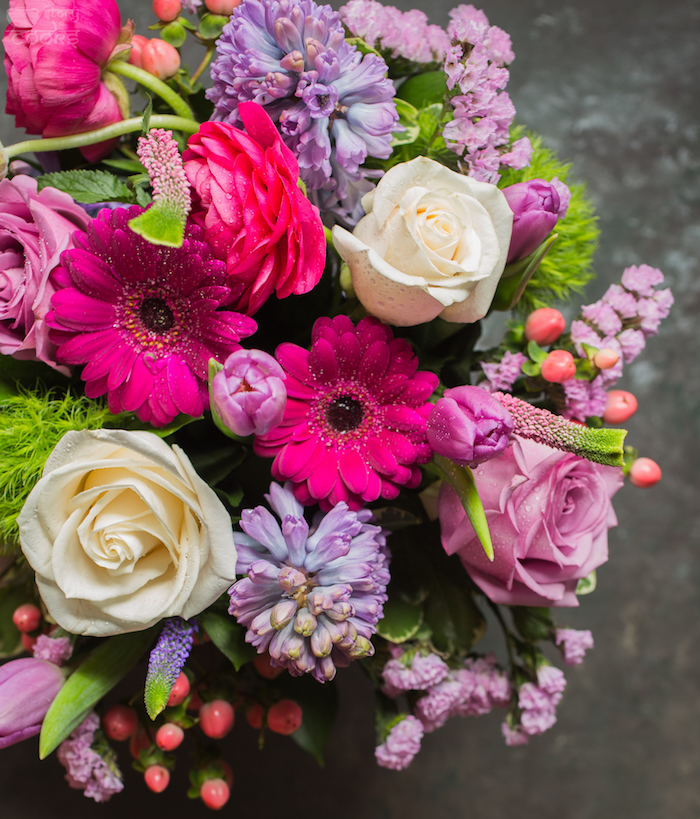 All moms are truly amazing, aren't they?  As a woman, I still can't imagine the amount of pain every mother goes through to bring us here. Ma would drop me off to school every day in the morning and while coming from school, I would tell her everything that happened in School. I still wish she was here to drop me off to my classes at Harvard however I still share pretty much every thing in my life with her.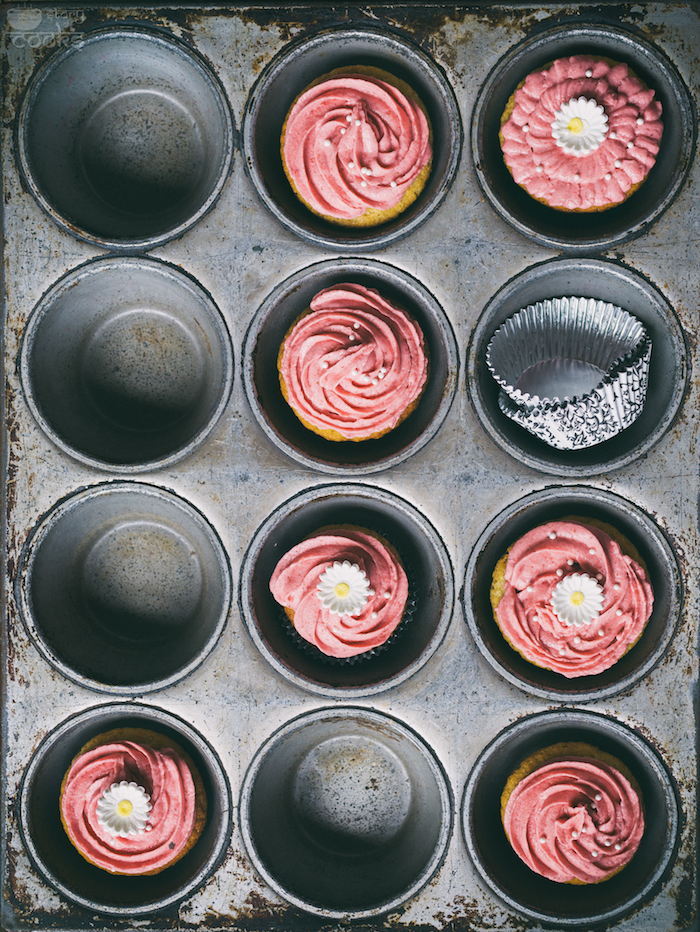 But I still miss her touch, smell, soft cotton sarees where I would wipe my face off after washing. During my school, board, university exams she would stay awake until 1 am and wake up 5am to help me studying. My board exams were more for her than me. She did not work because she wanted me to have a better education and life. She did not have another kid, because she wanted me to have the best. She gave me everything she could possible give.
Her entire life was me, so when I came here, it became hard for her – but she accepted it slowly as I am happy here. I still speak a significant amount of time speaking with her over phone, skype. Even today, Ma would shop tirelessly for my props.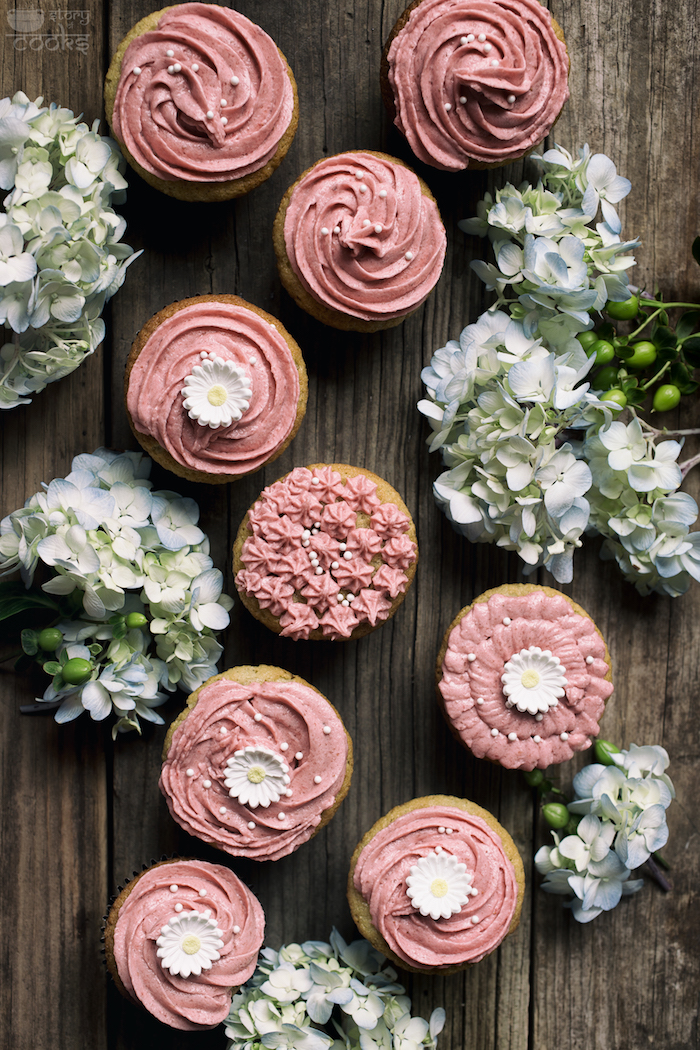 Story of cooks would not even exist without her – when I am drafting a post, I give a general idea to her. If the recipe is very complicated, she would prepare a few sample batches. Once she has mastered a basic recipe she will give that to me, I will prepare that basic version as trial run. Then I will work on that recipe with my own additions and alteration and finally it ends up in blog. There are so many recipes like kofta curry, spinach curry we have tried but did not end up in the blog.
The thing is, even today despite being sick and old (okay she is 57 but she thinks she is old), she would not mind trying new things for me. Speaking about her here or making a photo collage for her are nothing compared to what she has done and still doing for me.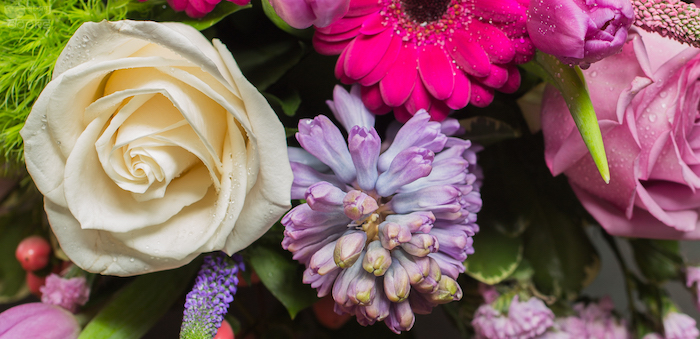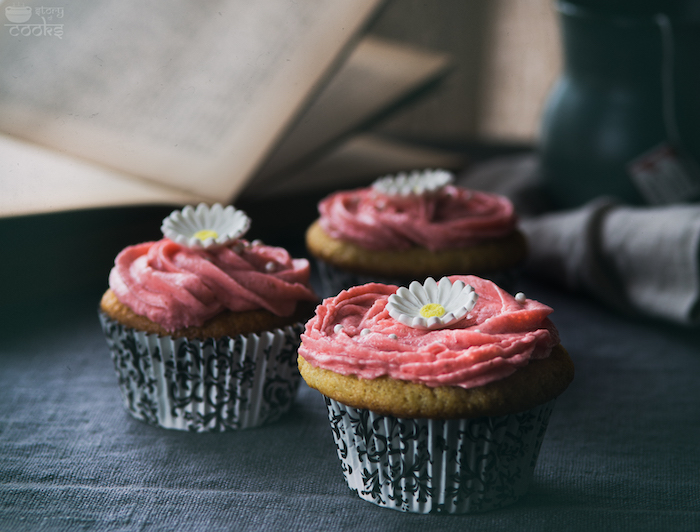 I am the world to her and she is the most important lady of my life. My world will crumble without her.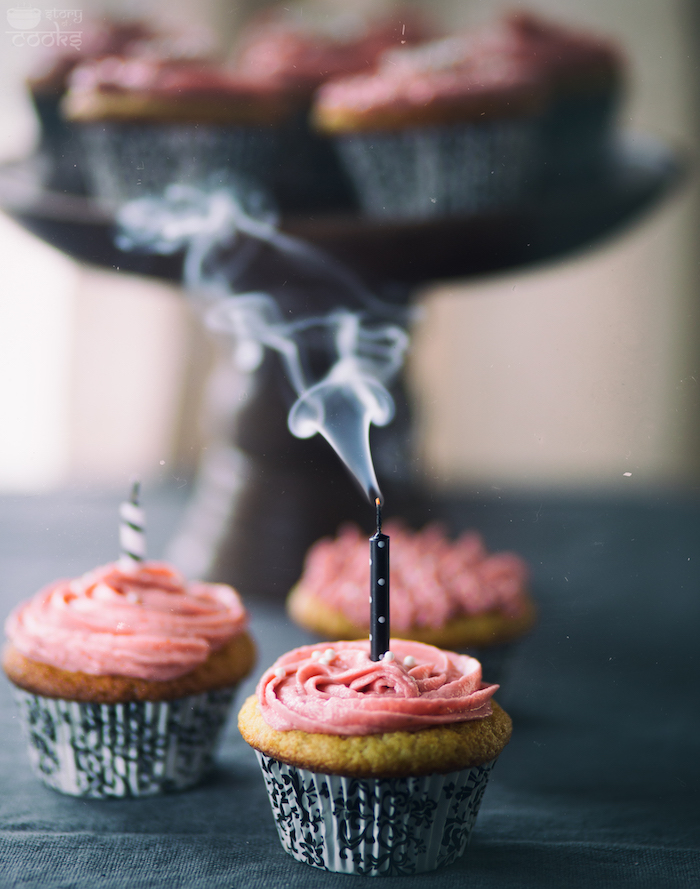 These vanilla cupcakes were made first time for another special lady – my mother-in-law's birthday. She never got to taste them, but we loved it so much I prepared another batch. It's a very basic vanilla bean cupcake with pure strawberry buttercream frosting.
Recipe for Vanilla Cupcakes and Strawberry Buttercream Frosting
Makes 12 cupcakes
Vanilla Cupcakes
Takes about 30-40 minutes to prepare.
1 1/2 cups all-purpose flour
1/4 teaspoon kosher salt
1 1/2 teaspoon baking powder
6 tablespoon butter, softened
1 cup granulated sugar
2 eggs
2 pure vanilla beans, scraped
1/2 cup milk
Preheat the oven to 350 F. Line 12 cupcake liners on a baking sheet.
In a bowl add flour, salt, baking powder and with fork mix it well. Take it aside.
In a bowl, add butter, granulated sugar and beat with a electric beater until fluffy. Add eggs slowly and mix it for 3 to 4 minutes or until throughly incorporated. Add dry ingredients slowly. Continue whipping or until it mixes with the wet ingredients.Add vanilla beans and slowly add the milk one teaspoon at a time. With electric beater, whip it for 4 to 5 minutes or until everything mix together to form a semi-thick batter. In total you will work about 10 to 12 minutes.
Stand Mixer Notes: In a stand mixer bowl, add sugar and butter. Run it for 2 to 3 minutes with speed of 3 or 4 or until sugar and butter mixes throughly. While the motor is running, slowly add eggs. Work for an another 2 to 3 minutes, or until eggs are mixed thoroughly. Add dry ingredients slowly and keep the motor running until they mix well with the wet ingredients for about 2 to 3 minutes. Add vanilla beans and slowly add the milk one teaspoon at a time. Keep the motor running until you add all the milk. In total you will work about 10 to 12 minutes or until it forms a semi thick batter.
3. Divide the batter into 12 equal parts and scoop them into cupcake liners. Put them inside oven and bake for 15 to 18 minutes, or until the toothpick comes clean. Take it aside and cool them on a cooling rack until you prepare the butter cream.
Strawberry Buttercream frosting
Use Kerigold Irish butter for better texture as it has more fat than any other butter we get here.
Recipe is adapted from here.
12-15 strawberry
2 tablespoons granulated sugar
3/4 cup unsalted butter
2 to 3 cups powdered sugar
1 tablespoon heavy cream (if required)
In a food processor, add the strawberries, work it until it's smooth. In a saucepan over medium heat, heat the strawberry pulp and continue to cook for 3 to 4 minutes or until it starts to reduce. Add granulated sugar and continue to cook for an another 10 to 12 minutes or until it reduces to half of it's original volume. Don't forget to keep stirring. Take it aside and cool it completely. To expedite the cooling process, I have put them inside refrigerator. Consistency of this strawberry pulp will be very thick and make sure your strawberry pulp is quite cool before adding.
In a stand mixer or with electric beater beat the butter until fluffy. Slowly add icing sugar and keep beating until thoroughly combined. Add strawberry pulp slowly with 1 tablespoons at a time. Add more sugar if you find the frosting has not reached the desired consistency. Add whipping cream if your frosting is too thick. Put them in piping back and start making frosting.