Goat Biryani: Indian Medley of spices, goat, aromatic basmati rice.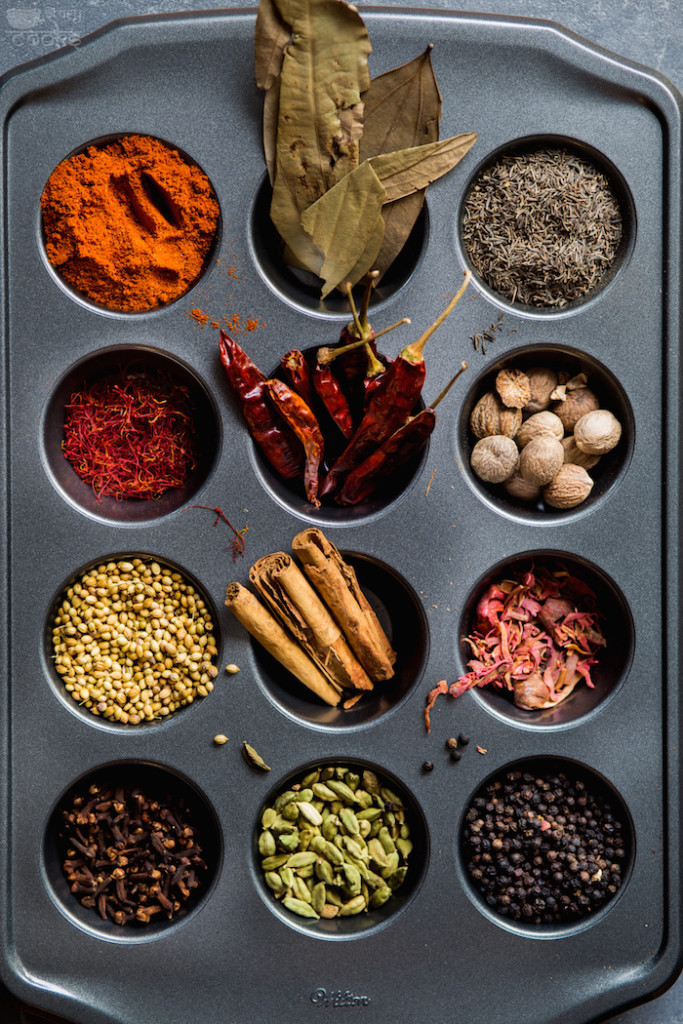 So many things have happened since my last post. I am sure many of you do not care, but a few of you do!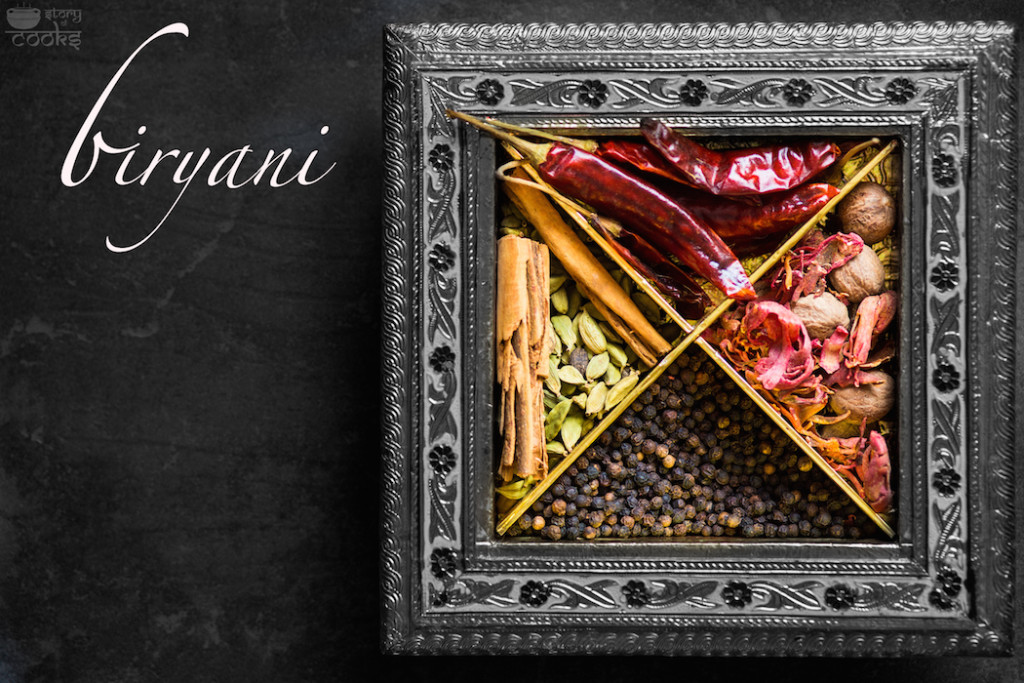 Phillips decided to give my readers 20% off on the purchase of an Air fryer. If you're planning to buy one, go to http://www.philips.com/kitchen and enter the promo code "home30" (case sensitive) while checking out. The code expires on October 31st, 2015. Enjoy your new air fryer. Again, I am not getting any money from them to promote or my post was not promotional!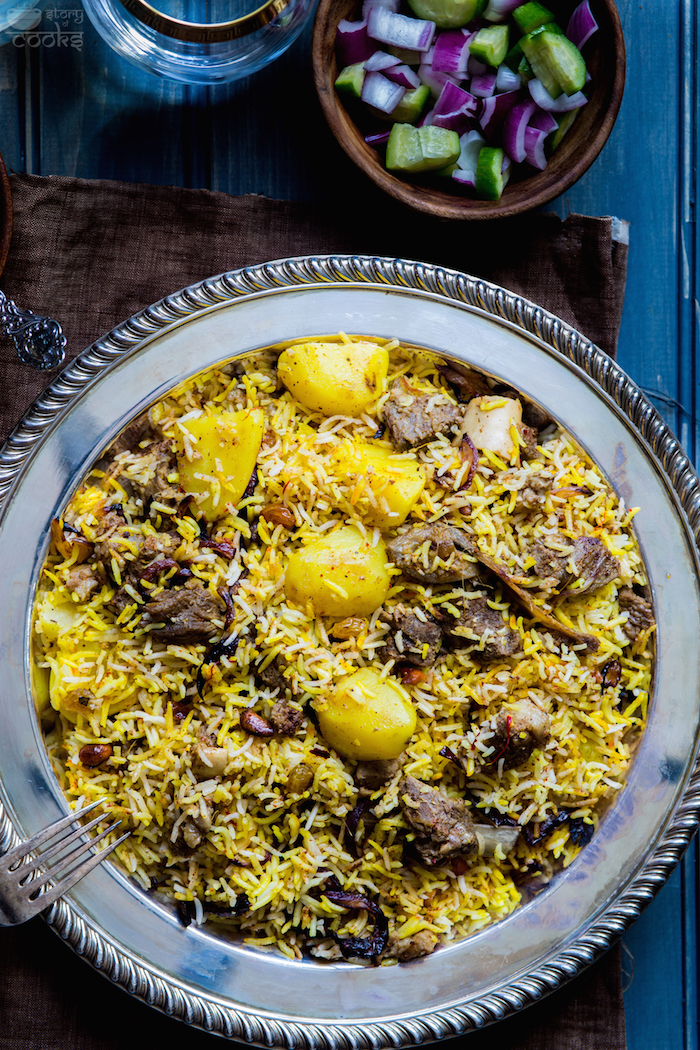 Last week I met with the curator of a jewelry exhibition for Historic New England because she wanted to learn about Indian jewelry and weddings. After telling her more about my wedding she wanted to do a magazine post with me. I am so thrilled to write an entire magazine article on Indian weddings and customs.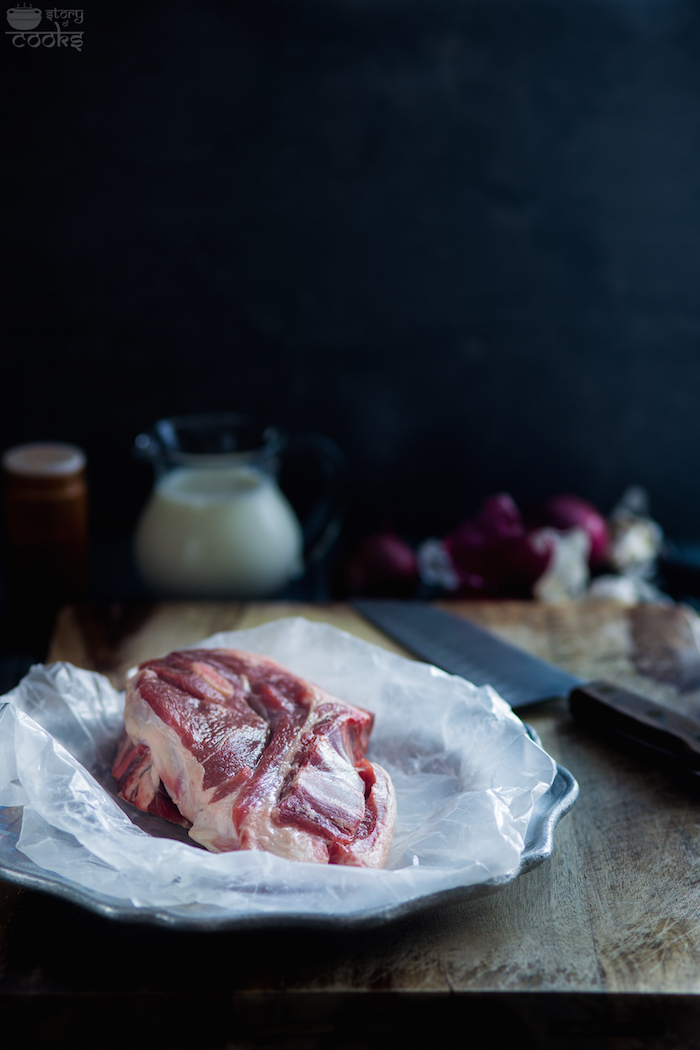 My in-laws were supposed to visit us this weekend, so I decided to make biryani for them. Unfortunately, my mom-in-law fell sick and postponed the trip. I still decided to make the biryani this week. After all, this is my dad's birthday week.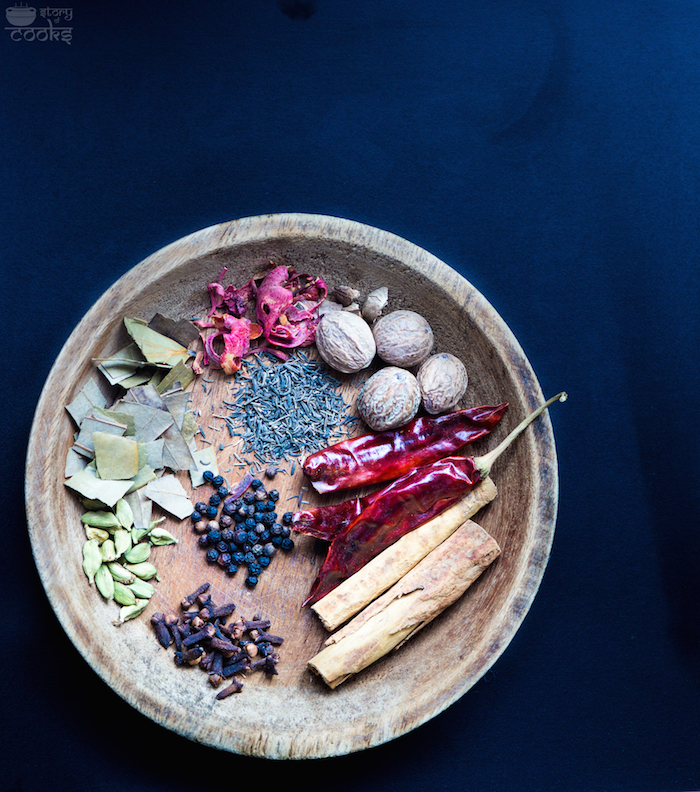 My dad was born on August 13th in a native village of West Bengal, India. He later became a Professor of Economics and moved to Kolkata where he got married and settled down. We still have our native house back in the village and I am planning to bring my husband there one day. Back in those days record keeping was not that accurate. So my grandmother used to celebrate dad's birthday based on the Bengali calender. And as there was a huge confusion between the correct dates, we never celebrated his birthday until 2001.
In 2001 I decided to find out dad's real birthday on the English calendar. I traced the calendar back 50 years, matched the date (Wednesday) and found out his birthday was August 13th. Since then, we celebrate dad's birthday every year! I used to cook Biryani, rice pudding, chicken curry, shrimp malaikari et al with the help of Ma.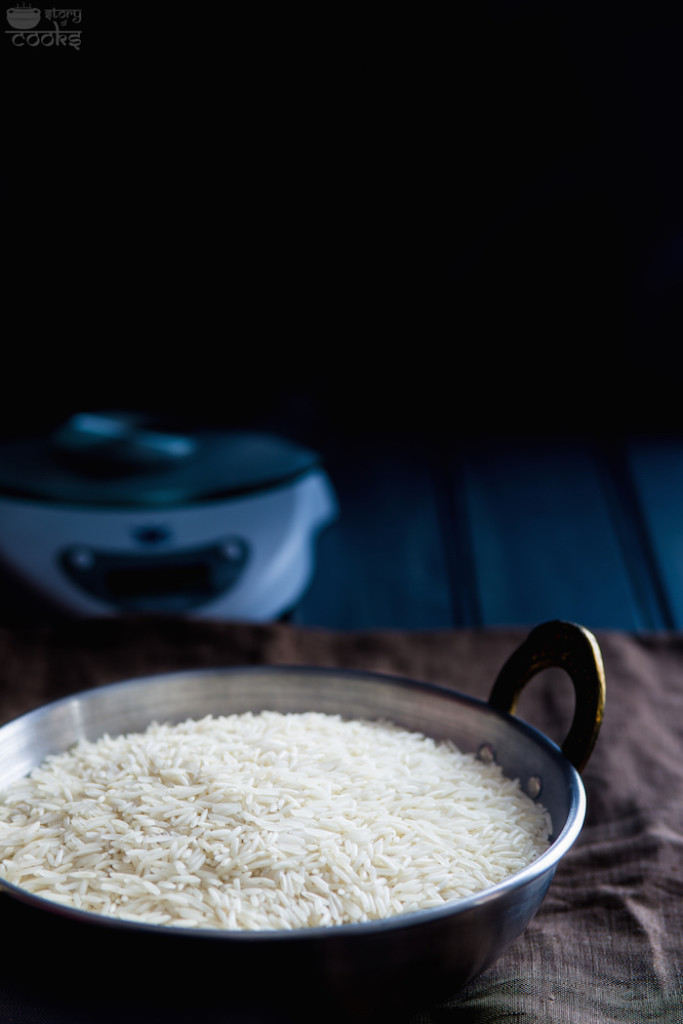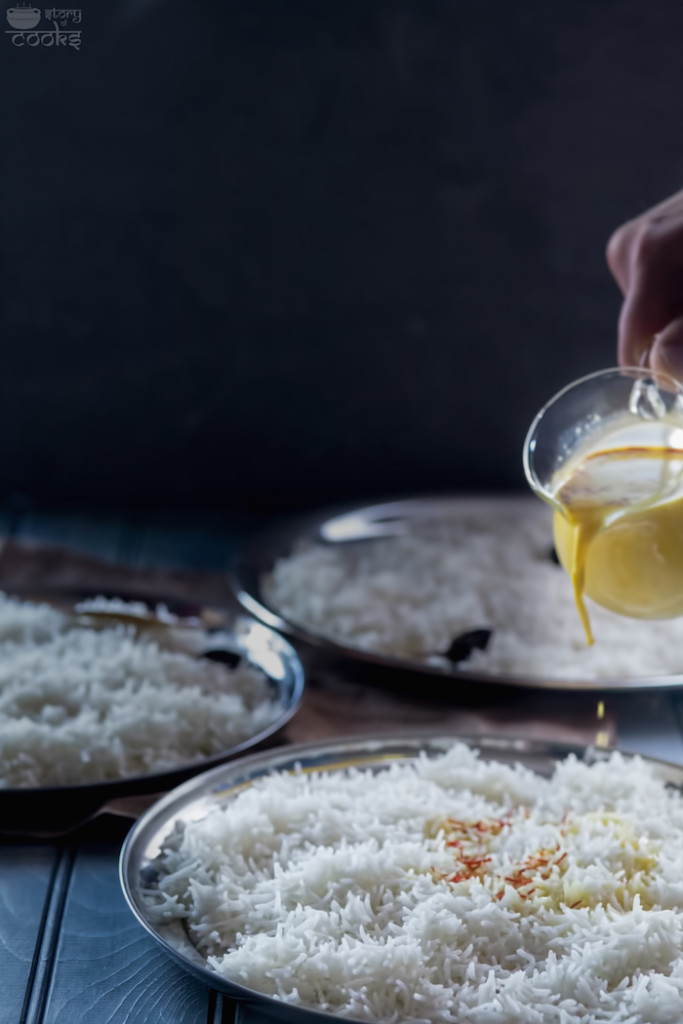 The day used to start something like this: Ma and I would cook the entire morning. After that we would go to a local 'Kali' (Our family goddess) temple and pray for Dad's long and healthy life. Then, we would come home and share a big feast. Sometimes it fell on the weekday, so we would have the feast at night. Until 2009, we never failed to celebrate his birthday. In 2010 I came to the United States with my Mum on his birthday and since then we miss each other a lot on that day! Not only us, but our maids also miss my hullabaloo on that day.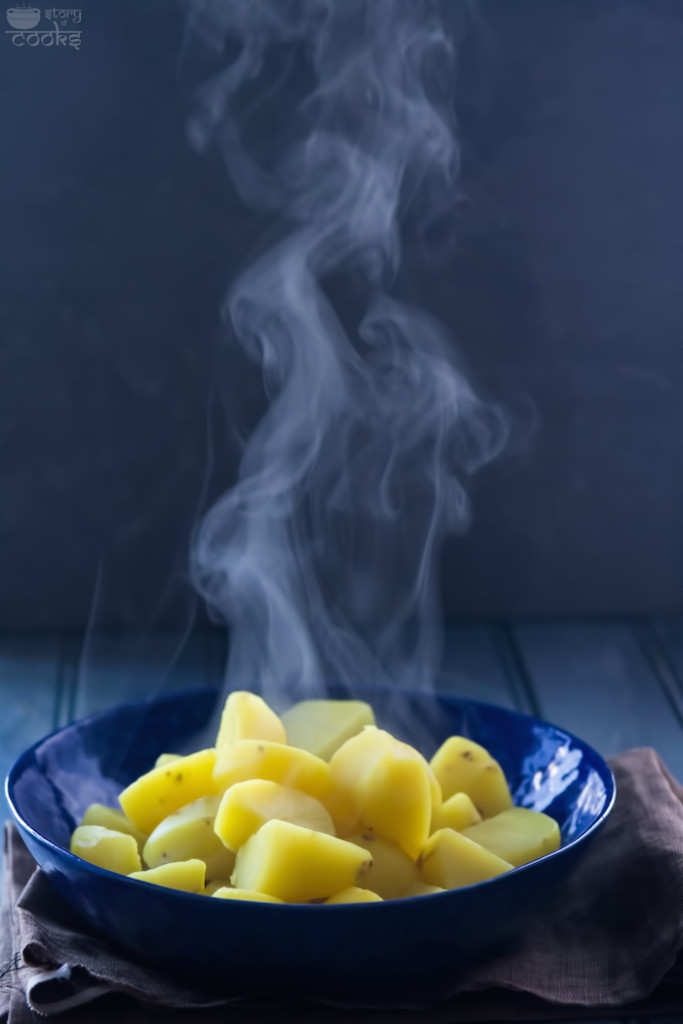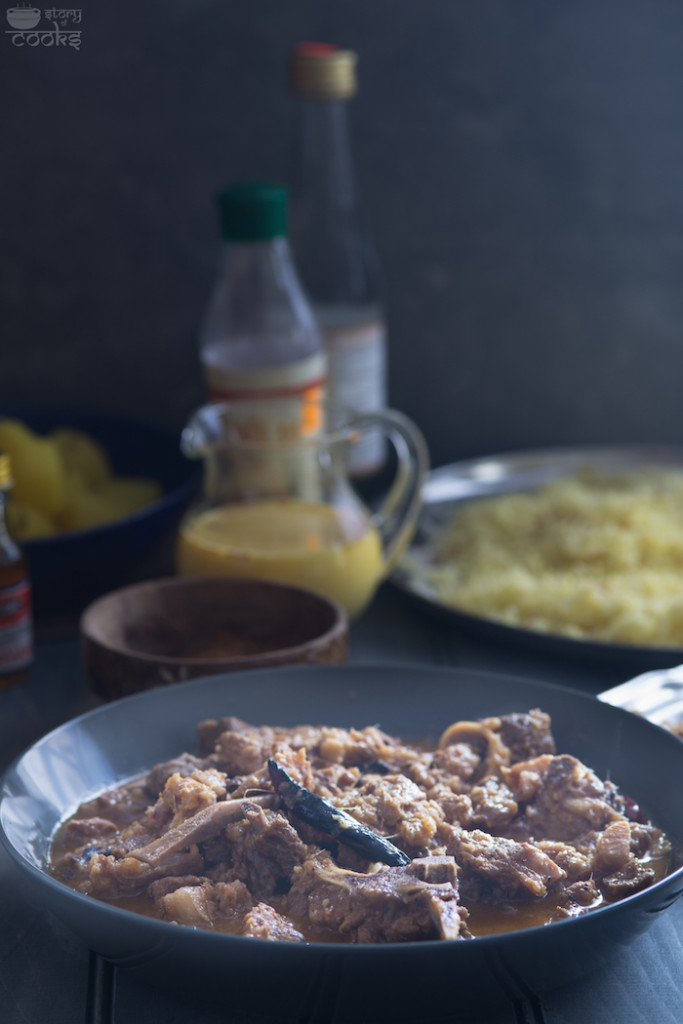 But this is what is called life. I decided to come here, study and live because life is a much easier here. I am hoping one day my parents will come join me and we will be able to celebrate again. Until then I will do it virtually.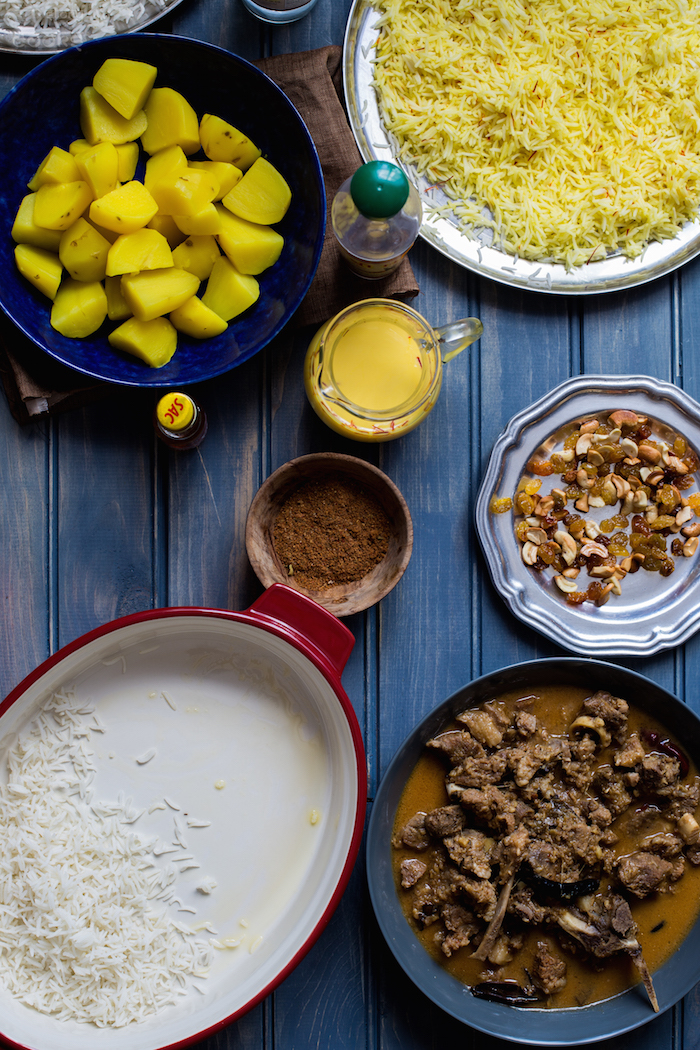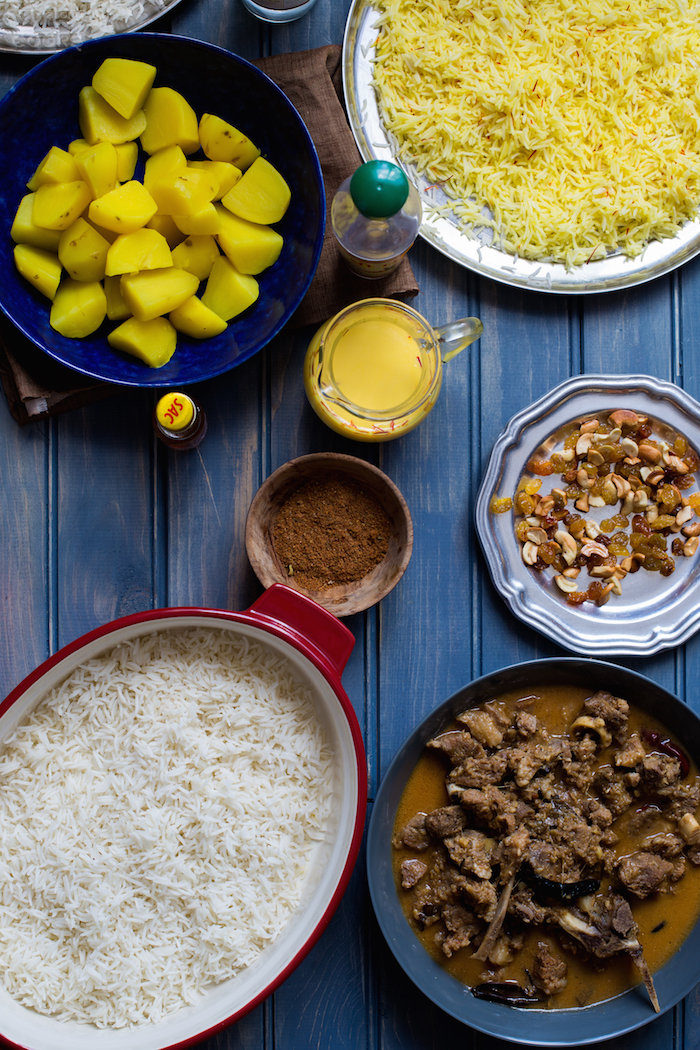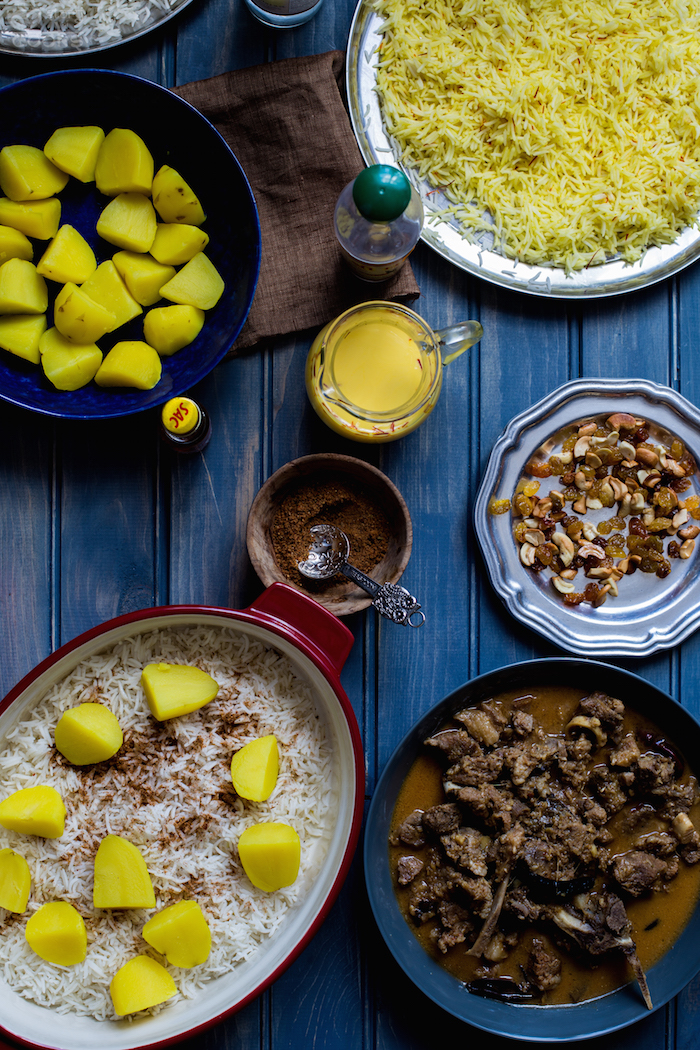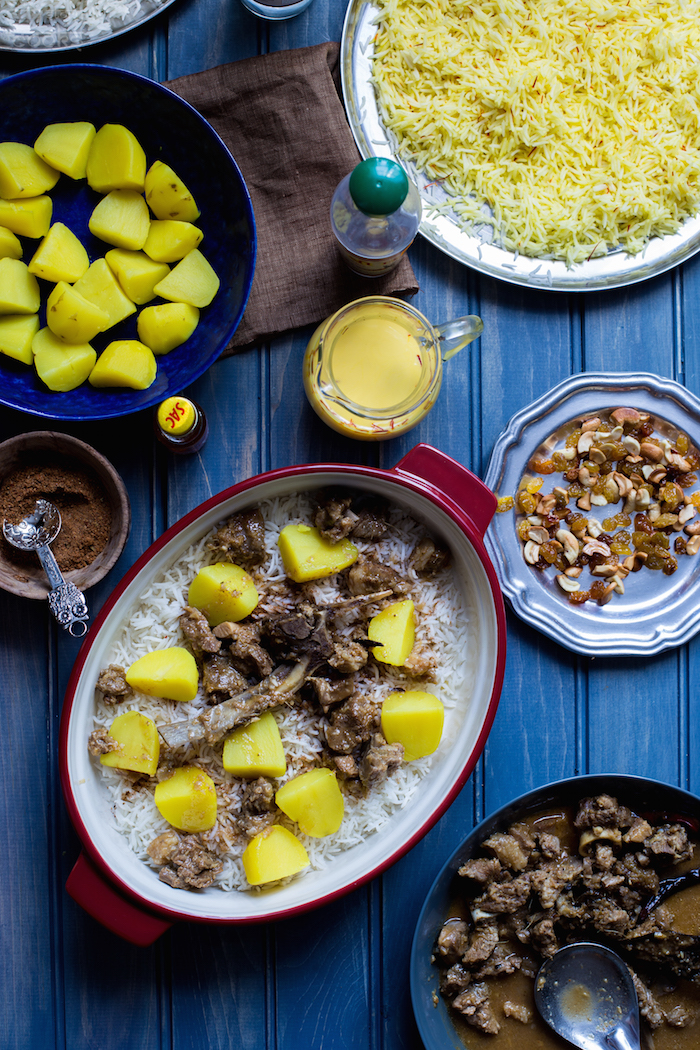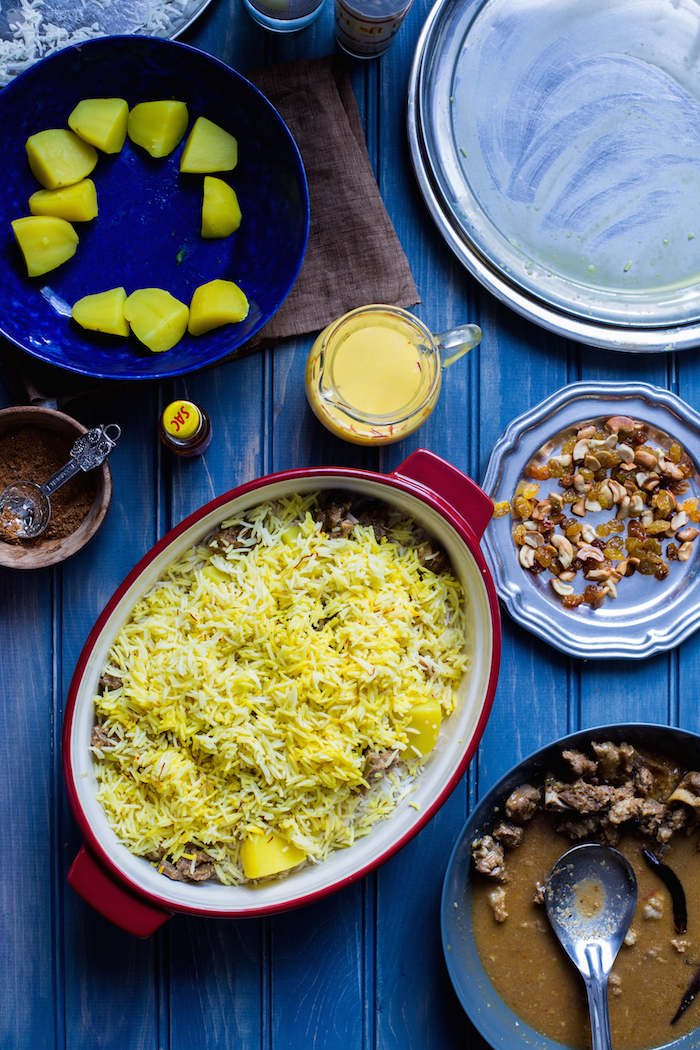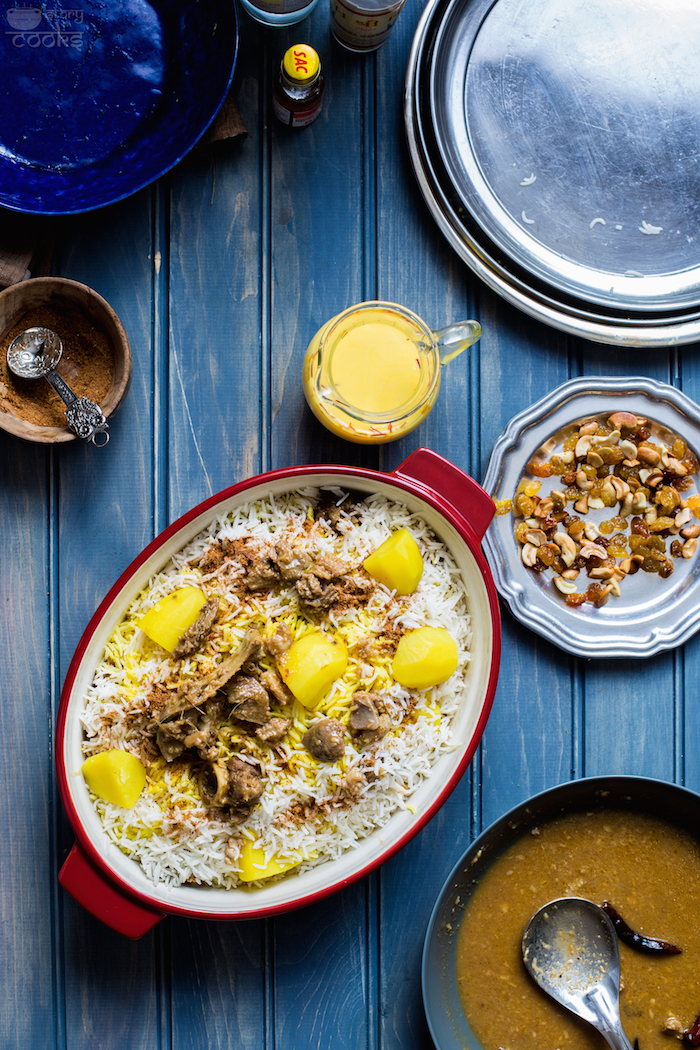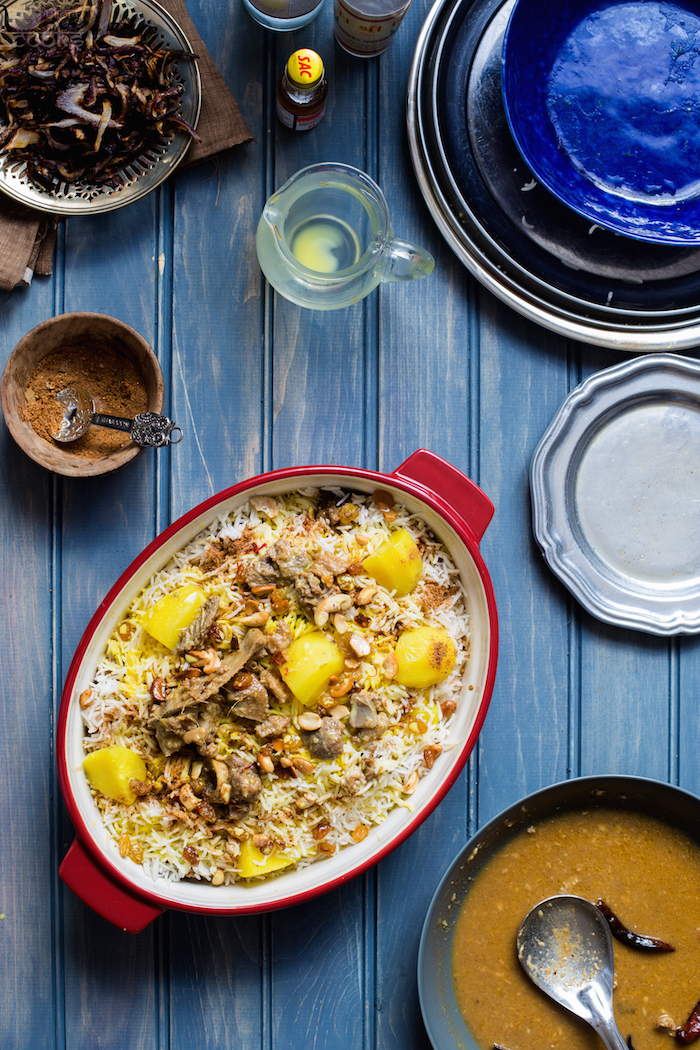 This year I decided to prepare goat biryani and rice pudding for my Dad but unfortunately he cannot try any of it. It is my ma's signature biryani recipe. We calculated that she made it over 150 times in her life so you can trust it without any doubts. I can say with confidence that it is much better than what you would get at a restaurant.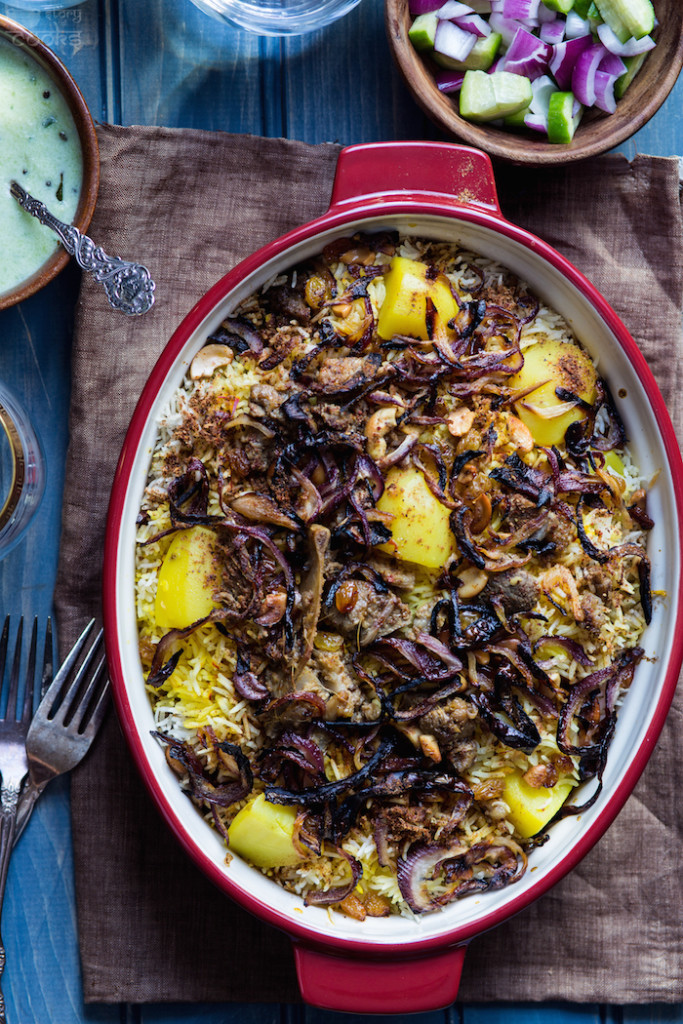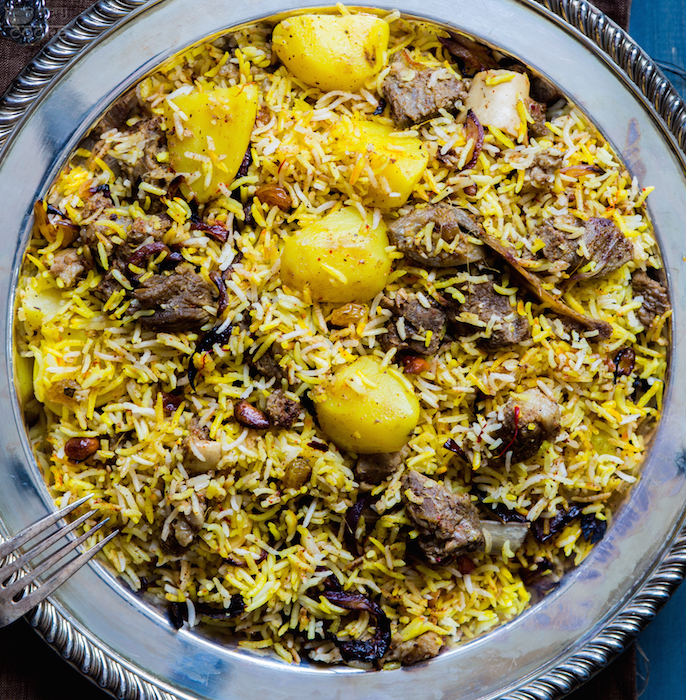 This recipe has a lot of steps, but you will enjoy the whole process. Goat Biryani is more of a communal dish for us and it's best for friends and family. I would not recommend you eat it alone in front of the TV. If you're single, call friends. If you're newlywed enjoy it with your husband and if you have kids, well, just have fun!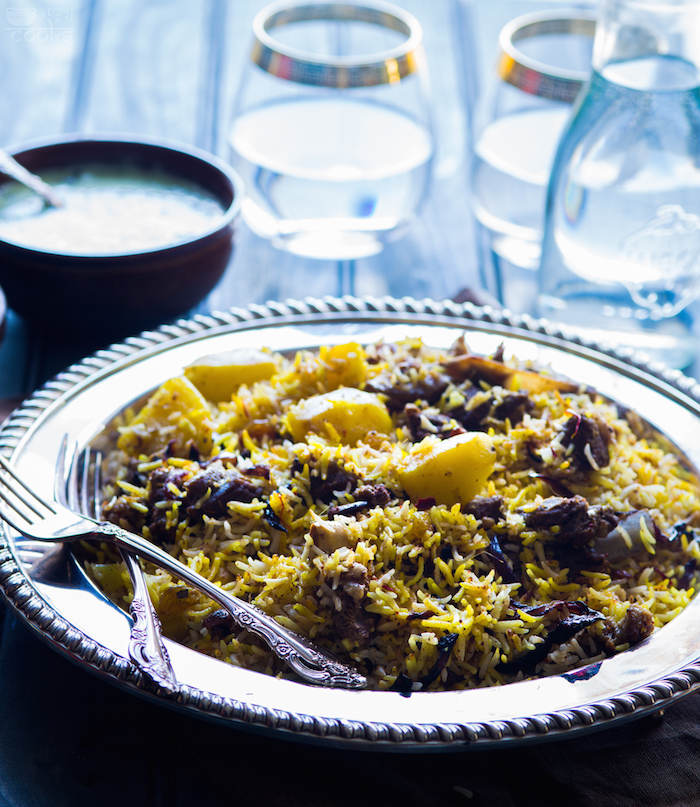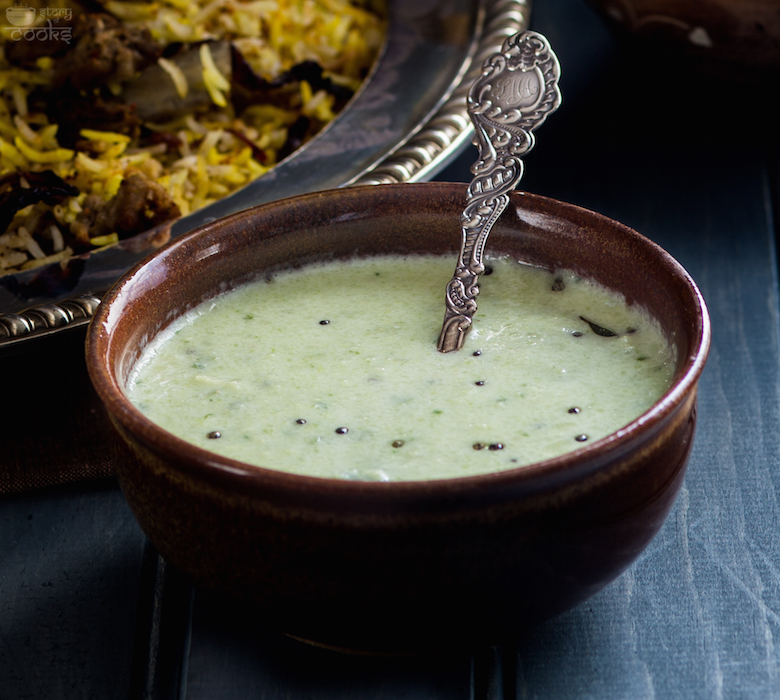 Many people asked me about my dad's profession? He is a retired professor of Economics and an author. He writes about Economics and has published over 13 books. I wish the best man of my life a very happy birthday and keep writing!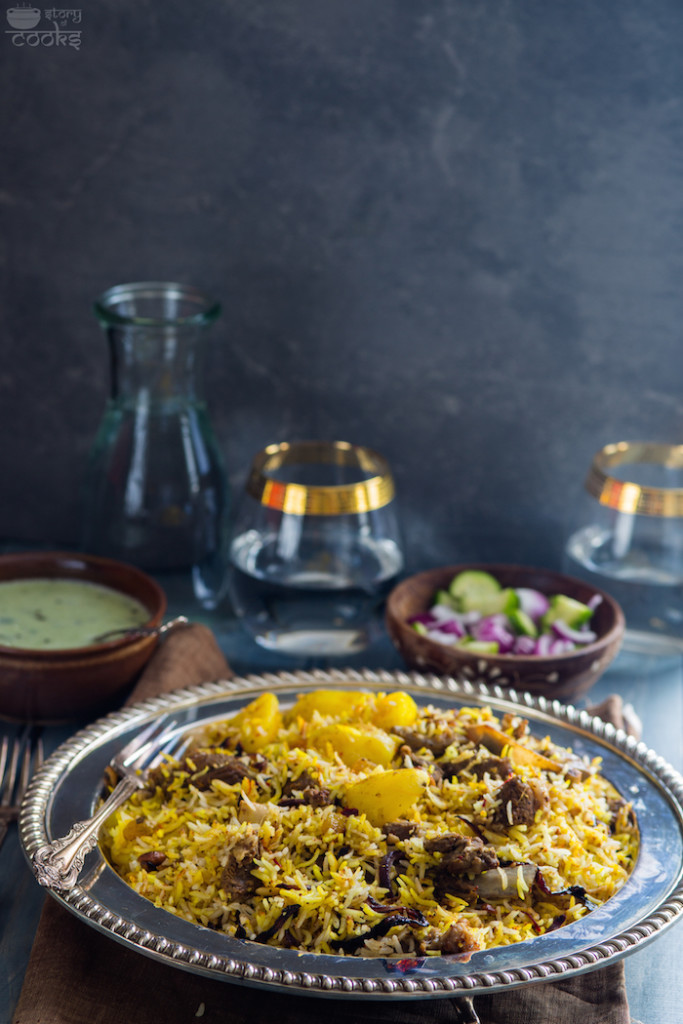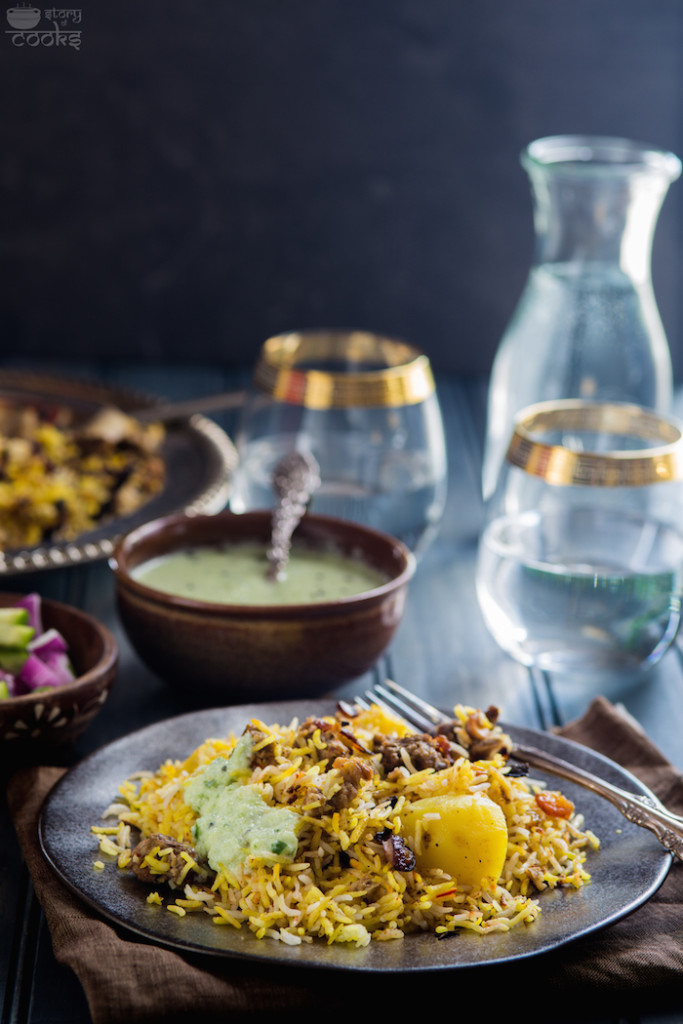 Shopping Notes: You can find mace and shahi cumin in any Indian Store. Shahi cumin is thinner than regular cumin. I am not a fan of store bought biryani masala and mom never used it. If you're planning to prepare it in bulk and store please follow the instruction below.
Goat Biryani is a time-consuming affair but I have added notes below on how to prepare it faster.
For the best results it's advisable to make it with clarified butter. Because of my high Cholesterol I used 50% vegetable oil and 50% ghee.  You can skip the ghee if you have medical conditions.
Recipe for Goat Biryani
Instructions
Biryani Masala
In a coffee grinder, add shahi cumin, black peppercorns, cinnamon bark, cardamom pods, black cloves, mace, nutmeg, ground white pepper, bayleaf and red chile. Work it until smooth. Take it aside.
If you're planning to prepare and store, please store in an air-tight container. This step can be prepared ahead. 
Meat 
1. In a food processor, add onion, ginger and garlic. Work it until smooth and take it aside in a bowl. In a mixing bowl, add meat pieces, yogurt, onion – ginger – garlic paste, ground coriander, chile powder, biryani masala. With hands mix it well.
Now for the best, it's advisable to marinate for 6 hours (refrigerated). If you're in a rush, 2 hours(unrefrigerated) is fine as well. Do not forget Cover with a cling wrap.
2. In a pressure cooker, over medium-high head add vegetable oil or clarified butter (I have added 1/2 tablespoon  vegetable oil and half ghee). Add bayleaf, cinnamon, cardamom and cloves. Cook it for a minute or two, or until they sizzle.
3. Add meat pieces with the marination and water. Cover the lid and keep it in medium-high heat until you hear one whistle. Now lower the temperature to medium-low, and cook it for 30 minutes. After 30 minutes, release the pressure and open the lid. Add kewra water, and close the lid. Keep it like that, until you prepare the rest.
Some people do not use pressure cooker. You can cook the meat the same way I did in pressure cooker. When you're adding the meat, cover the lid and cook in medium-low flame for 1 1/2 to 2 hours. Keep checking the water, and add more if you need to. Add kewra water at end. 
Rice
1. In a soup pot, add water and salt. Bring it into boil. Add washed rice, bayleaves and black cardamoms. Check the doneness of rice, when it's 3/4th done, take it aside and strain it over a colander.
For the rice I have used, it took me 8 to 10 minutes. It heavily depends on the rice, so the cooking time will vary. 
2. After straining it, divide the rice into 3 plates. You're going to color one plate soon.
Potatoes
1. In a sauce pan, add potatoes, water, salt, kewra water and turmeric. Cook it for 8-10 minutes uncovered or until potatoes are fork tender.
Mom says, her potatoes are different so she covers and boil it until they are fork tender. It also depends on the potato, so keep checking the done-ness periodically.
Saffron Milk
1. In another (small) sauce pan, add milk. Bring it to boil, then lower the temperture to medium-low. Add crushed saffron and stir it well. Take it aside in a pouring jar, I have shown up in the picture.
2. Use half of the saffron milk to color one plate of rice. Check my picture above, for coloring.
Fried onion
1. In a non-stick pan, over medium-high heat, heat vegetable oil or preferably ghee. Add onion pieces and fry them for 5 to 8 minutes, or until brownish-red, by stirring continuously.
Onions are very easy to burn, so do not check Facebook or finish other chores when you're doing so.
Dry Fruits
1. In a small pan, over medium heat clarified butter. Add cashew pieces and fry them for 2 to 3 minutes, or until they start to golden. Add raising pieces, and mix them well. Cook them a minute, and take it aside. Raisins are very prone to burning, so again be careful.
Layering
You can do layering in many ways, but I will show the way we do. You can check the entire procedure in the slideshow I have added above. 
1. Pre heat the over to 400F.
2. Brush the pan with ghee. Add a layer of white rice.
3. Add potatoes, 1/2 teaspoon biryani masala, meat pieces in the second layer.
Take the meat pieces out of the gravy, if your meat is like mine (check the picture above).
4. Add saffron-milk infused rice, some more potatoes, meat pieces, 1/2 teaspoon biryani masala, and cover the second layer well.
5. Sprinkle fried onion, dry fruits, 1/2 teaspoon biryani masala.
6. Add biryani essence and kewra water to the saffron milk. Drizzle the milk over biryani well.
We love our biryani spicy, so I have used biryani masala during layering. For less spicier version, use less or skip it. 
7. Cover the container well with an aluminium foil and bake for 30 minutes. Take it out of the over, and let it sit on the counter for 10 minutes before opening it. Use cork or some padding.
Mom does not have an oven. She does this entire thing in a "handi" (A round pot), cover it. The she prepares a glue(which we call "lei") with all-purpose flour and water. She wraps the top with it to seal the "handi". She heats this entire thing in low(must) flame for 15 to 20 minutes. After that, she closes the flame but let it sit there for 10 minutes. You can choose any method based on your need.
Serve Biryani with Raita and Salad 🙂